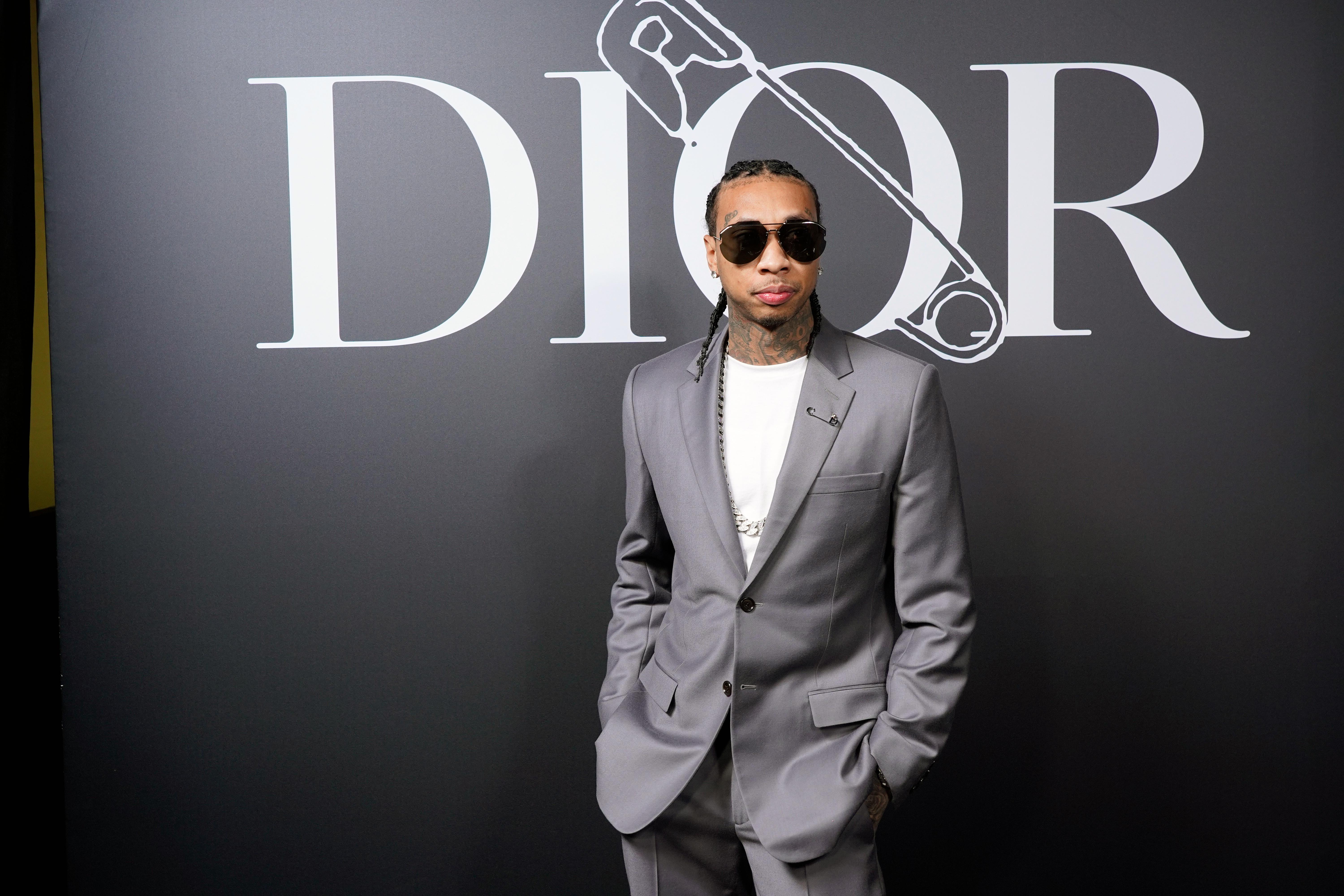 Tyga Launches OnlyFans Competitor Myystar — Here's How to Invest
There's a new company looking to pick up where OnlyFans is leaving off. Entrepreneur and music artist Tyga plans to launch a subscription-based content service, "Myystar," after deleting his account with OnlyFans. Myystar will be a platform for sex workers, celebrities, and other public figures to create explicit content and gain earnings from it.
Article continues below advertisement
This comes after OnlyFans announced it will ban sexually explicit content starting October 1, which prompted Tyga to leave the platform. Prior to his exit, the award-winning artist was one of the top OnlyFans earners. Myystar will be an opportunity for content creators to monetize their content, and possibly an opportunity for people to invest in an interesting startup company.
Article continues below advertisement
What is Myystar — and how does it differ from OnlyFans?
Along with the subscription service, Myystar will allow creators to "sell NFTs on the Ethereum blockchain, as well as features relevant to the music industry," according to a press release. NFT marketplaces have become a popular way for artists to monetize their content digitally, whether it be digital art, songs, and other forms of content.
Myystar will only take 10 percent of a creator's earnings, only half as much compared to OnlyFans' 20 percent. This will allow OnlyFans creators who make sexually explicit content to potentially earn a larger profit on this new platform. "I know how many people make a lot of money on OnlyFans, and that's where most of their revenue is at," Tyga said in a statement according to Forbes. "I want to give those people hope."
Article continues below advertisement
Tyga is a Grammy-winning artist who earned millions on OnlyFans last year.
In addition to his music career Tyga has had various business ventures and endorsements throughout the years. He has a clothing line, Last Kings, and has secured endorsements with companies such as Foot Locker, Reebok and Porsche, according to Inquisitr.
Article continues below advertisement
As of 2021, Tyga had the fourth highest earnings among all OnlyFans creators, earning an estimated $7.69 million on the platform, according to Influencer Marketing Hub. Other celebrities on that list include artists such as Cardi B and Blac Chyna, with Cardi B earning an estimated 9.34 million.
Tyga's is partnering with digital Ryder Ripps on Myystar's platform design.
Tyga is partnering with conceptual and digital artist Ryder Ripps, who will serve as the platform's lead designer, Myystar says. Ripps is the creative director of OKFocus, a digital marketing and design agency that has worked with brands such as Nike and Red Bull. Ripps has also worked with other artists such as Travis Scott and Kanye West.
Article continues below advertisement
This isn't the first time Ripps has been involved in the NFT industry, or in creating sexually explicit content. In March of 2021, Ripps and his ex-fiance Azealia Banks sold an audio sex tape as an NFT for $17,000. In less than 12 hours after the sale, the NFT was resold for over $260 million, according to Insider.
People curious how to invest in Myystar may have to wait.
Myystar currently doesn't have options to invest in the startup company. It's still unknown when the company will be open to the public to allow new members. However, those looking to become a Myystar creator can apply on their website by submitting their Instagram or Twitter, email and a questionnaire.
Are there other OnlyFans alternative platforms?
There are multiple alternatives for NFSW content creators who may be leaving OnlyFans. Platforms such as "AVN Stars" and "IsMyGirl" offer subscription services for creators, and take 20 percent of earnings just like OnlyFans, according to Mashable. AVN Stars and IsMyGirl have other features for creators, allowing them to sell videos, messages and take tips on their platform. Other platforms have unique ways of allowing creators to earn money, with the platform "ManyVids" allowing creators to sell apparel and have contests.