Snap Partners With Ticketmaster to Launch Concert Discovery Features
Snap Inc. has partnered with Ticketmaster to allow Snapchat users to discover nearby events and share experiences with friends on the platform.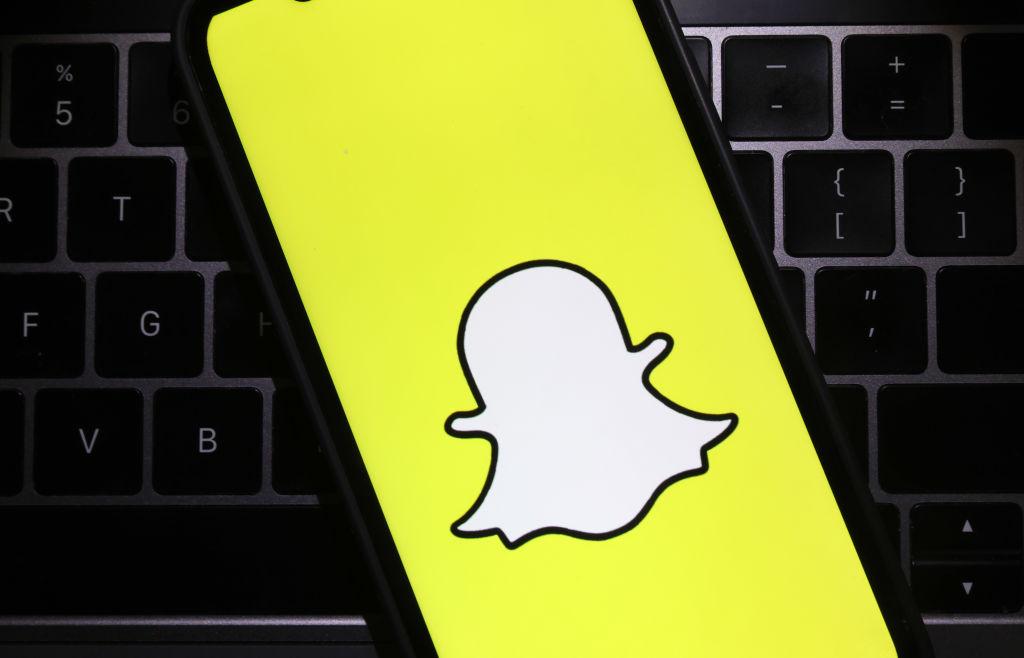 Snapchat is adding a twist to its platform, by combining concepts from Ticketmaster and dating apps. This new feature is called Ticketmatcher Mini, and both Snap Inc. and Ticketmaster announced the new feature in February 2022.
The feature essentially equips users with the ability to view upcoming concerts on Snapchat and purchase tickets.
Article continues below advertisement
Article continues below advertisement
Snap Inc. has been looking for ways to make its social media platform stand out and recently added another new feature. The top content creators on Snapchat will now be able to make money from advertisements that the company places in the middle of their snaps, giving content creators a new stream of revenue.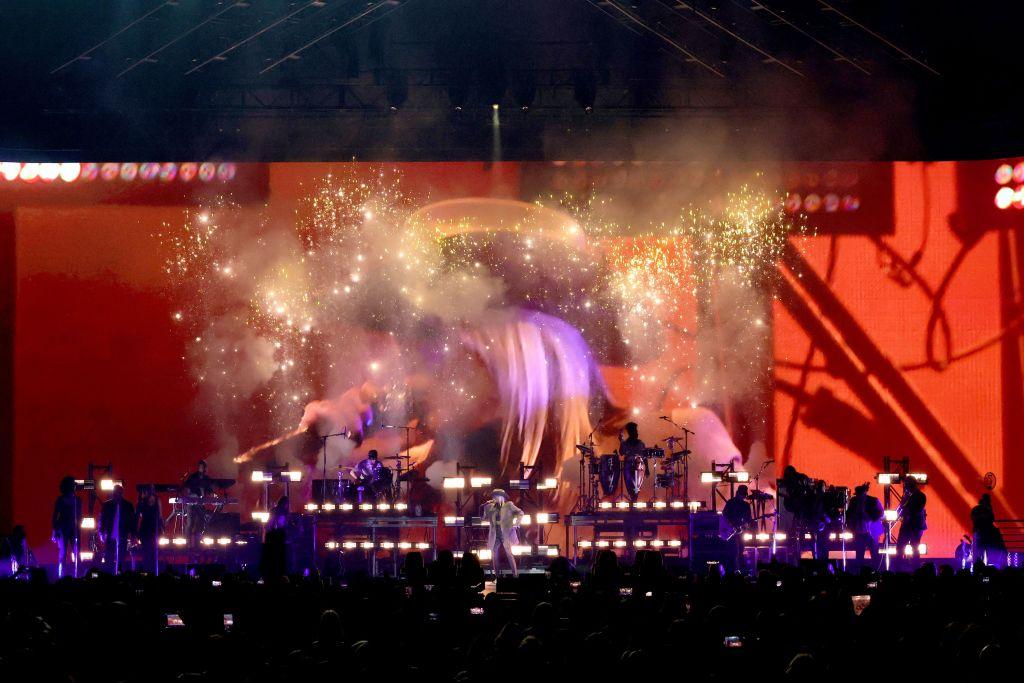 Article continues below advertisement
So, how does Ticketmatcher work and can you buy tickets directly on Snapchat?
Ticketmatcher Mini is a feature in Snapchat that allows users to find events that are going on in their area. Minis are bite-sized third-party apps that Snapchat integrated into the platform in 2020.
This allows companies such as Ticketmaster to make small apps within the app that will have various features that can be used with the platform.
With Ticketmatcher, new users of the Mini will be prompted to fill out a survey, where it will determine what are their preferences are and will do its best to decide what events may be best for you.
So if Ticketmatcher determines that you're more into rock concerts and sporting events, then the Mini can give you notifications of when future rock concerts and sporting events will be available in your area.
Article continues below advertisement
Article continues below advertisement
The Mini uses the concept of popular dating apps today such as Tinder, where it will show you upcoming events in your area, and you can swipe left or right on which events you like.
To skip an event on the app, simply swipe left, and if there is an event that the person is interested in they would swipe right. Once a user swipes right on a nearby event, they will be able to see if their Snapchat friends swiped right on the same event.
Article continues below advertisement
If mutual Snapchat friends swipe right on the same event, they'll be able to make plans through the chat feature. Users can also compose a guest list that will allow friends to organize who's going to a specific event or not.
Article continues below advertisement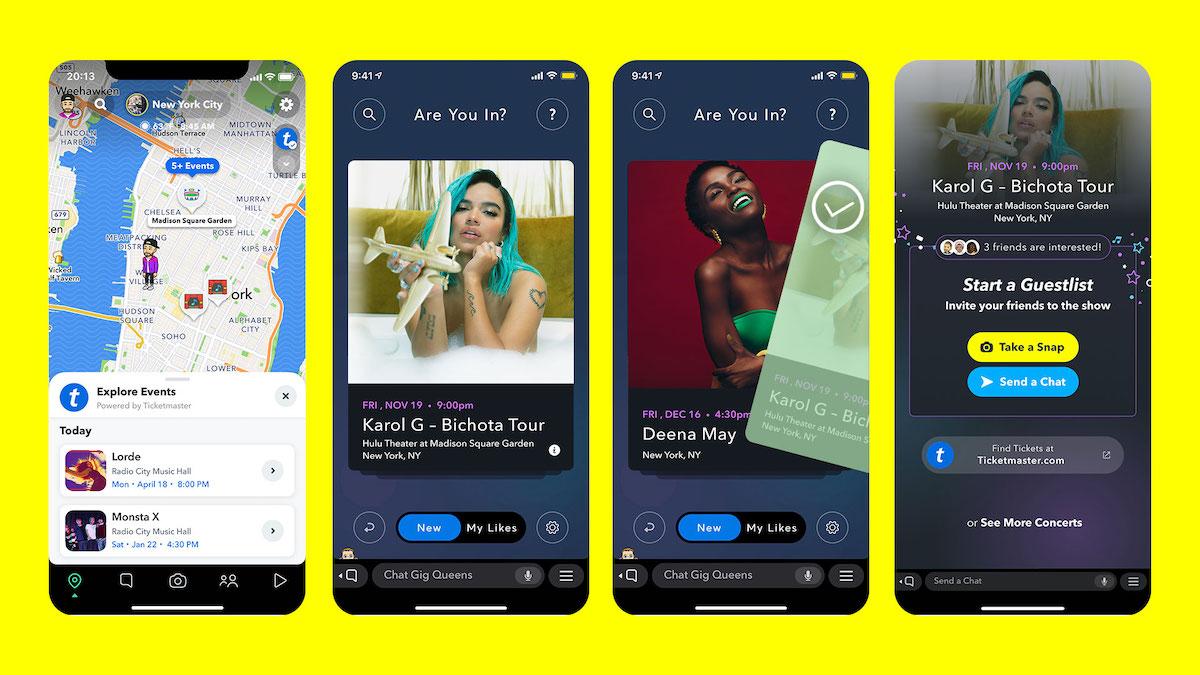 Article continues below advertisement
If you prefer to make your event plans more public, you can share that you swiped right on an event on your Snapchat story. Once a person swipes right on an event, Ticketmatcher will provide a link in the app where you can purchase the tickets. The Mini will be available in 21 countries including Canada, the United Kingdom, and the U.S.
Ticketmaster is Snapchat's first ever partner for Snap Maps.
Snap Maps has been a feature of Snapchat's for years now, where it allows users to see a live map of the world, but it's usually just zoomed in on the user's local area.
The map will show where their friends are located around the world, as well as what restaurants and other significant landmarks are nearby. Users can turn their visibility off on the map for privacy reasons.
Article continues below advertisement
Article continues below advertisement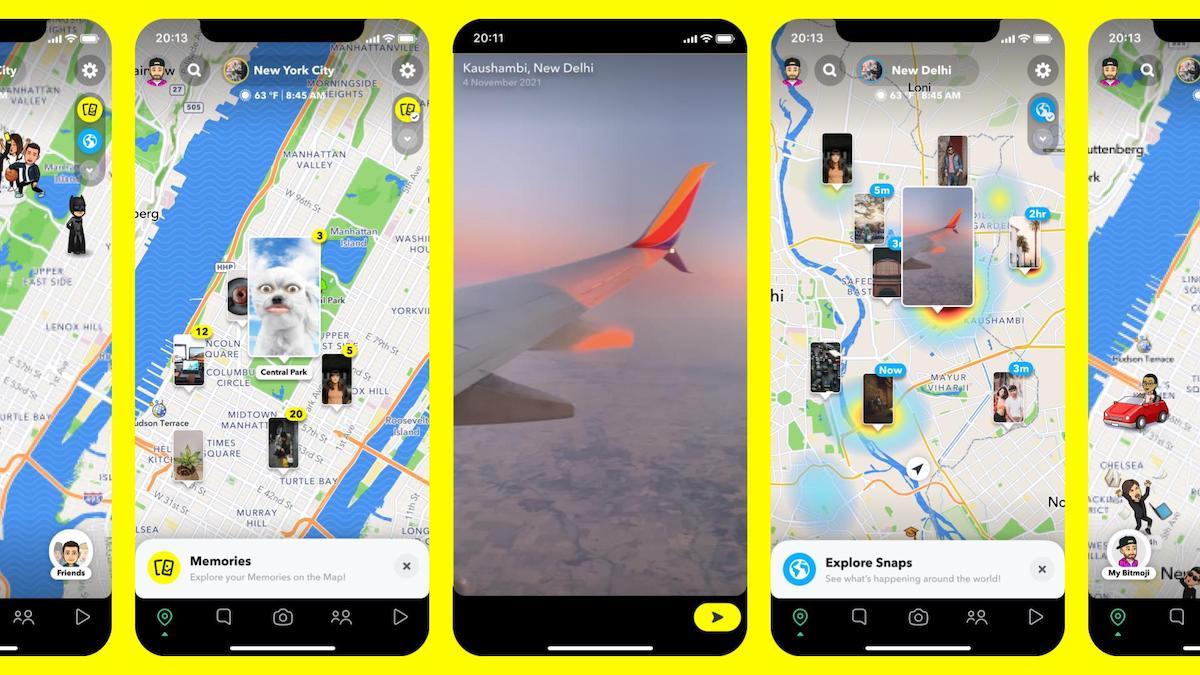 Even though Snap Map has been around for nearly five years, there has been no company to integrate their own technology with the mapping feature until now.
App users can now see what events are happening near them or around the world using Ticketmaster's technology. This can be used as an alternative to the Ticketmatcher Mini if people prefer not to use that feature.
When a consumer searches for events on the map and finds one that they're interested in, they can click on that event, find out the details of it, and purchase tickets.