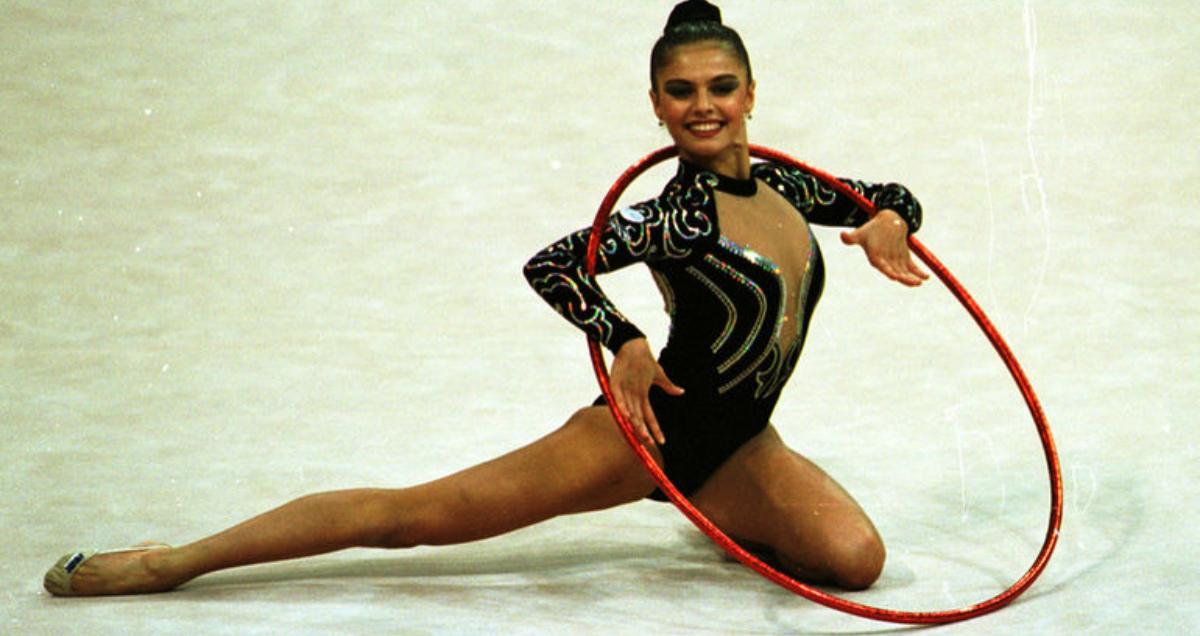 How Old is Putin's Rumored Wife Alina Kabaeva?
Whereas Vladimir Putin has been vocal about his invasion of Ukraine, the Russian president has been secretive about his personal life. Putin divorced his first wife Lyudmila Shkrebnev in 2013 and is rumored to have since married Alina Kabaeva. How old is Kabaeva, and what's her net worth?
Article continues below advertisement
Russia's invasion of Ukraine hasn't been as easy for Putin as many political observers had expected. Putin's nuclear blackmail suggests he's not happy with how it's going, either.
Who is Alina Kabaeva?
Kabaeva, a former rhythmic gymnast, holds two Olympic medals, 21 European Championship medals, and 14 World Championship medals. Between 2007 and 2014, she was a member of Russia's parliament, and in 2014, she became the chairperson and titular head of National Media Group, a pro-Kremlin media organization.
Article continues below advertisement
How old is Alina Kabaeva?
Alina Kabaeva was born on May 12, 1983, in Uzbekistan, which was then part of the former Soviet Union. She'll turn 39 in 2022. Putin was born in 1952 (making him 69 years old as of this article's writing) and is 30 years older than Kabaeva.
Article continues below advertisement
Putin and Kabaeva first met in 2000
Putin and Kabaeva first met in 2000, the year she won a bronze medal in the Sydney Olympics. In 2008, Russian tabloid Moskovsky Korrespondent broke the news that Putin was planning to marry Kabaeva and had secretly divorced Lyudmila. The paper soon shut down, citing "financial difficulties."
Article continues below advertisement
Putin and Alina Kabaeva are rumored to have children
In 2018, there were rumors that Kabaeva was pregnant. She hadn't been seen in public for a long time and, in May 2019, major Russian newspaper Moskovsky Komsomolets reported that she had given birth to twins. The story was soon deleted from the website. Whereas Russian opposition leader and fierce Putin critic Alexei Navalny has claimed that Putin secretly married Kabaeva, Kremlin spokesman Dmitry Peskov has denied the rumors.
Article continues below advertisement
Alexander Lukashenko, long-time president of Belarus (which is helping Russia in its invasion of Ukraine), previously claimed that Kabaeva is the reason for Putin's divorce from his first wife. Putin and Lyudmila were married for 30 years and had two daughters. Putin said in 2020 that one of his daughters received the Russian-made COVID-19 vaccine.
What's Alina Kabaeva's true net worth?
According to Celebrity Net Worth, Alina Kabaeva has a net worth of $10 million. However, even Putin's net worth is rumored to be much higher than reported. Whereas Forbes doesn't include Putin in its list of billionaires, he's said to have a net worth above $200 billion and be among the world's richest people.