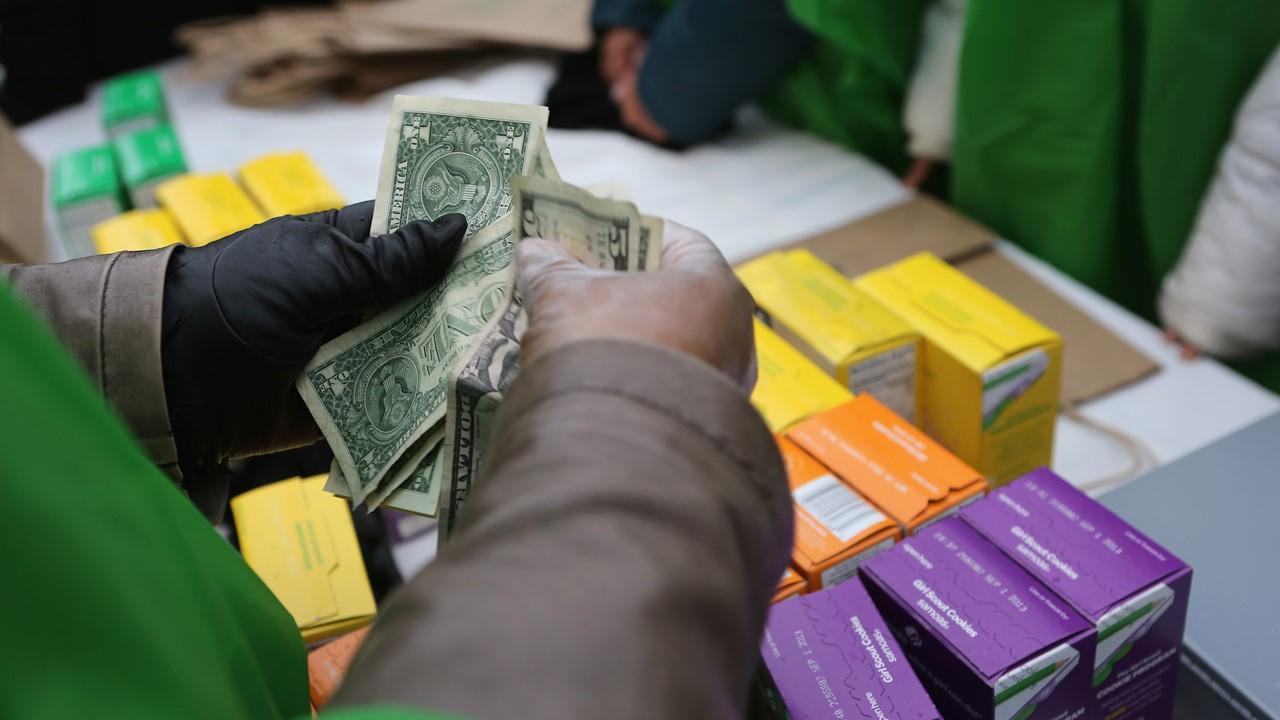 How Much Do Girl Scouts Make on Cookie Sales?
By Danielle Letenyei

Jan. 6 2022, Published 3:03 p.m. ET
Girl Scout cookie season is upon us. In 2022, a new cookie, the Adventureful, takes center stage. How much do Girl Scouts make on cookie sales?
Article continues below advertisement
Don't let the little pigtailed Brownie at your door selling Thin Mints and Do-si-Dos fool you. Girl Scout cookie sales are big business, bringing in over $800 million for the organization every year.
Article continues below advertisement
When did Girl Scouts start selling cookies?
Girl Scout cookie sales started in 1917, about five years after the organization was founded. One resourceful troop in Oklahoma decided to sell homemade cookies to raise money to buy handkerchiefs for soldiers fighting in World War I.
The fundraising idea caught on and, in 1922, the organization's magazine, The American Girl, printed a sugar cookies recipe that troop members could use to sell and raise money for their troop. In 1936, the Girl Scouts of the USA struck up deals with commercial bakers to produce the cookies in mass.
Article continues below advertisement
Over the years, as sales increased, the organization added more cookie flavors including the Peanut Butter Patties (Tagalongs), Peanut Butter Sandwiches (Do-si-dos), Caramel Delites (Samoas), and the ever-popular Thin Mints.
The cookies have different names depending on which commercial baker makes them. For example, Interbake makes the Peanut Butter Sandwiches, which are called Do-si-Dos when Keebler makes them.
Article continues below advertisement
The most popular Girl Scout cookie by far is the Thin Mints, which account for 25 percent of overall cookie sales.
Article continues below advertisement
Where does the money go from Girl Scout cookie sales?
The price for a box of Girl Scout cookies is $5. The proceeds from the cookie sales stay local to benefit the girls, their troops, and the Girl Scout councils. A Girl Scout troop earns at least 80 cents per box of cookies sold.
Girl Scout cookie sales help build entrepreneurial skills.
There's more to Girl Scout cookie sales than just fundraising. The annual campaign also helps girls build entrepreneurial skills like marketing, planning, goal setting, finances, and teamwork.
Article continues below advertisement
"Through the Girl Scout Cookie Program, not only do girls become entrepreneurs as they gain hands-on experience running their own small business, but they also earn money to fuel their Girl Scout adventures, which catapult them where they want to go," the organization said in a statement.
Who sold the most Girl Scout cookies?
The record for selling the most Girl Scout cookies goes to 8-year-old Lilly Bumpus from San Bernardino, Calif., who sold over 30,000 boxes in 2021. Bumpas is a cancer survivor who vowed to use some of the proceeds from her cookie sales to help other children fighting cancer.
Article continues below advertisement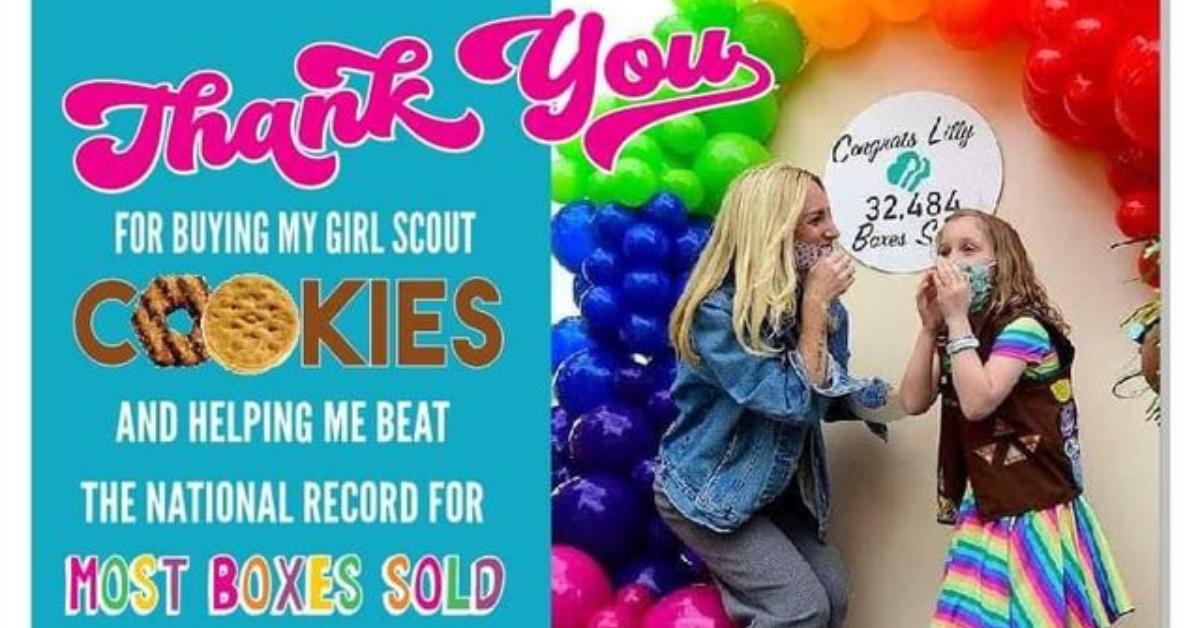 "Dear world, childhood cancer isn't rare and they can't fight alone! It remains the lowest funded form of cancer research and because of that kids like my little girl who was born with it and is now a survivor fights to sell cookies to try to fix it. They can't fight alone!" Bumpus' mother, Trish Bauer, wrote in a March 23, 2021, post on her daughter's Facebook page.