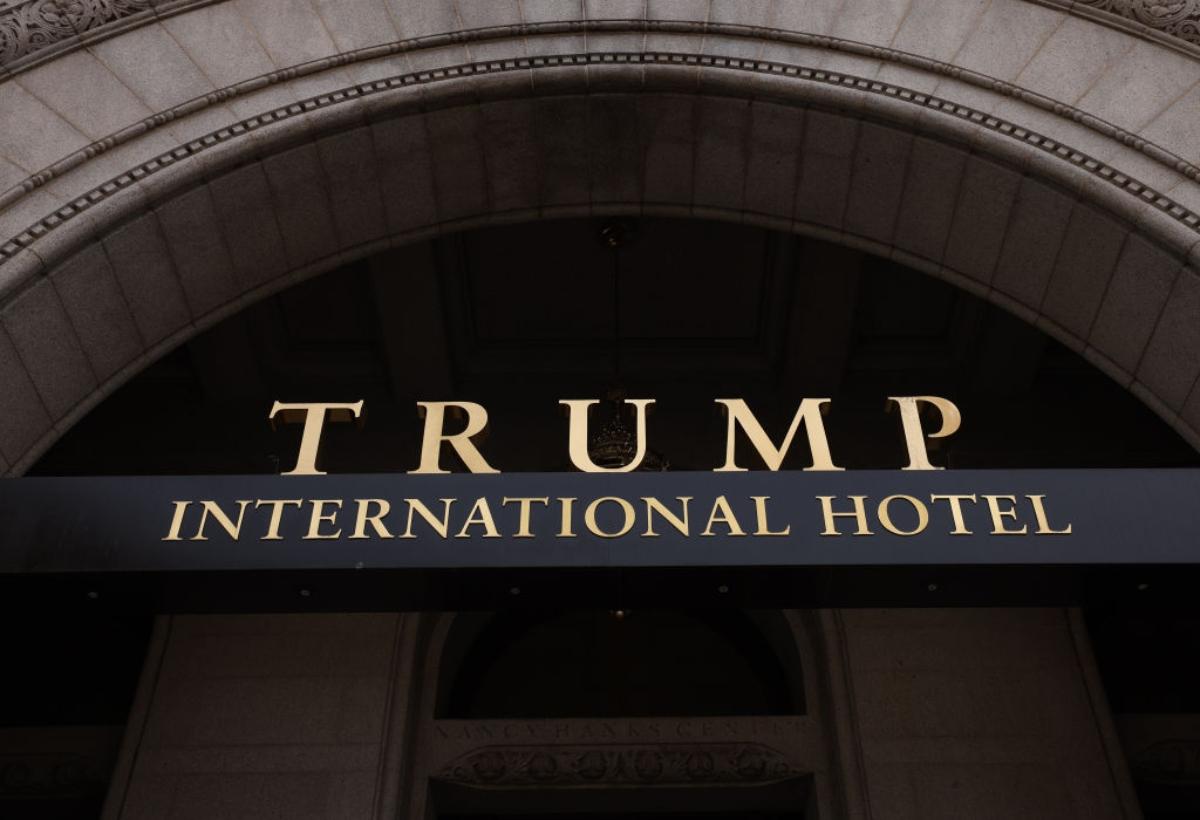 How Much Did Trump Pay for His D.C. Hotel?
With the news that former president Donald Trump has agreed to sell the rights to the hotel in Washington, D.C., bearing his name, people are wondering how the hotel investment paid off financially for him and his family. How much did Trump pay to take over what he dubbed "Trump International Hotel"?
Article continues below advertisement
The hotel, located on Pennsylvania Avenue and only blocks from the White House, brought in $150 million in revenue during Trump's administration, according to research by the House Oversight Committee, reported NPR. However, a congressional panel said Trump also had to spend $24 million on the facility.
What were the terms of Trump's D.C. hotel lease?
The Trump family beat out other candidates such as Marriott International and Hilton in 2012 for the prestigious D.C. hotel, housed in a former federal post office building. The offer included a pledge to spend $200 million on renovations.
Article continues below advertisement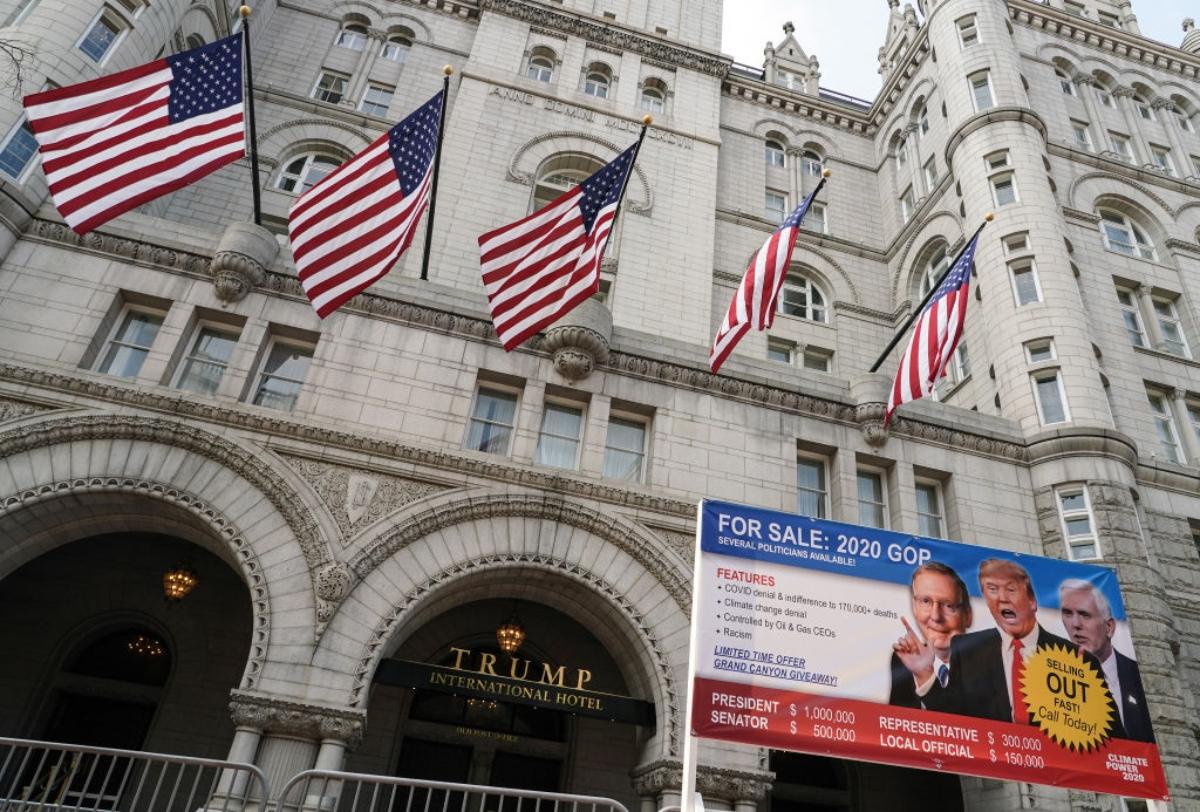 The General Services Administration, or GSA, had negotiated the terms for Trump's hotel group to lease the building. According to the House Oversight Committee, Trump was able to delay making payments on a $170 million loan for six years. The committee says this was an example of preferential treatment by Deutsche Bank.
Article continues below advertisement
The committee is investigating Trump for potential conflicts of interest and emolument clause violations, in part due to $3.7 million received from foreign governments for use of the D.C. hotel.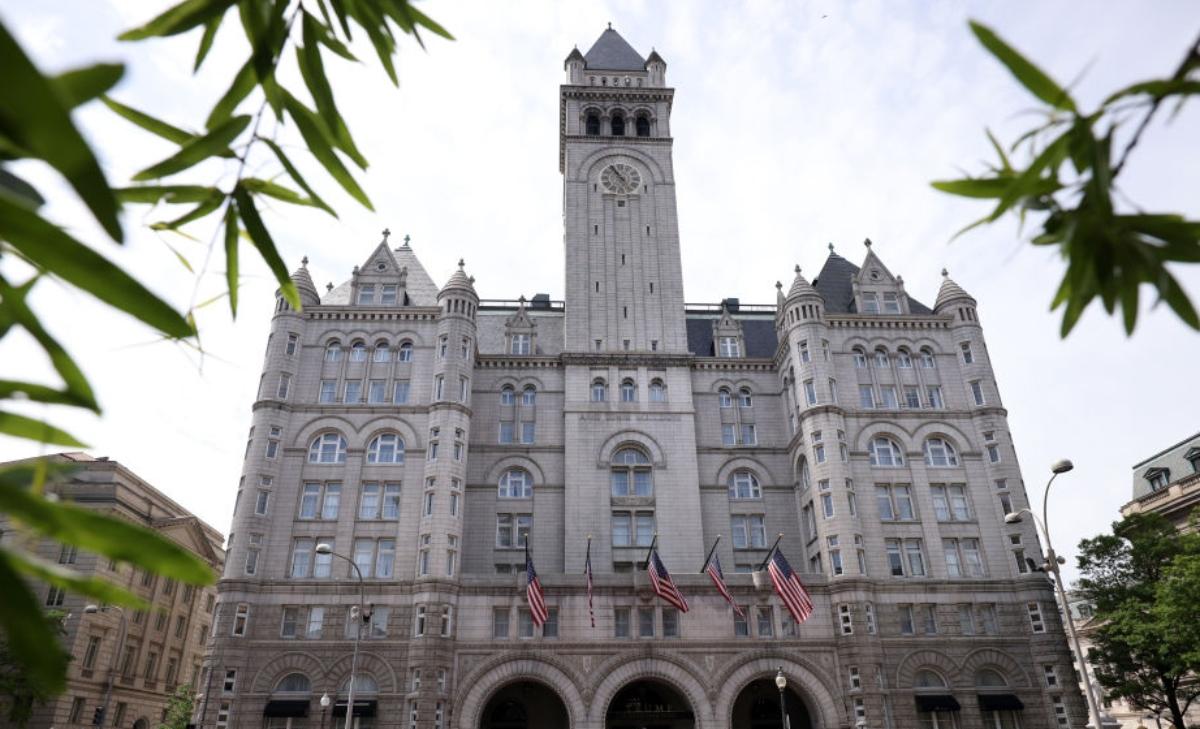 Article continues below advertisement
The Trump Organization made a statement to refute the claims of the Oversight Committee, saying that it always writes a check to the U.S. Treasury Department for all amounts of money made from hosting foreign guests. The House Oversight Committee said that Trump reported earnings of $150 million over about four years, but actually lost $70 million.
Trump's D.C. hotel sale
The Trump International Hotel served to host many Republican leaders and lobbyists from its opening in 2016. Hotel analysts say the Trump Organization also discouraged businesses the group didn't want associated with the president from using its facilities.
Article continues below advertisement
The Wall Street Journal reported that Trump has reached an agreement to sell the Washington, D.C., hotel for $375 million. CGI Merchant Group is taking over the lease from Trump International Hotel, which served as a landing spot for Trump's Republican allies during his presidency.
A spokeswoman for the House committee said that the sale of Trump International Hotel would not end the committee's investigation into possible conflicts of interest and potential constitutional violations. "That won't be fully resolved by selling off this hotel," she stated, according to WSJ.
Article continues below advertisement
What will happen to Trump International Hotel?
Following the deal with CGI, the Trump hotel in the nation's capital is expected to be converted into a Hilton Waldorf Astoria. In fall 2021, Lodging Advisors CEO Sean Hennessey said to The Wall Street Journal that "if it becomes affiliated with a luxury brand, that brand can create a new identity for the property."
CGI Merchant Group puts an emphasis on socially conscious investing. Former MLB player Alex Rodriguez is one of the group's hotel investment partners. CGI's Conscious Certified Hotel properties will donate 1 percent of room revenue to local nonprofit organizations.