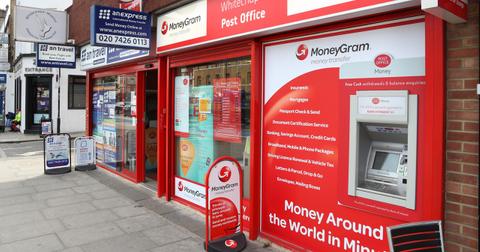 Is MoneyGram Safe and Are the Fees Worth It?
By Ambrish Shah

Aug. 26 2020, Published 11:03 a.m. ET
MoneyGram is a money transfer company based in the U.S. MoneyGram allows customers to send and receive funds within minutes in about 350,000 agent offices across over 200 countries and territories. The company is similar to Western Union, Travelex, and TransferWise.
Article continues below advertisement
We are thrilled to announce our newest partnership with Airtel Africa, allowing their 19 million customers to receive MoneyGram transfers directly into their mobile wallets from around the world 💸🌍https://t.co/BLh3ON1esA

— MoneyGram International (@MoneyGram) August 20, 2020
How does MoneyGram work?
MoneyGram offers domestic and international money transfers, bill payments, mobile phone top-ups, money orders, and prepaid-card loading services. Customers are able to use different payment methods, based on the desired service, including a debit card, credit card, cash, or bank wires to complete transactions. Users can send money both in-person and online.
Article continues below advertisement
For a MoneyGram in-person transfer, take the following steps.
Find a MoneyGram agent location near you.
Prepare for your agent visit.
Bring the necessary documents like a valid ID, receiver's information, and the amount you wish to send.
Complete your transaction by filling up a form and pay for your transfer.
Collect your receipt and share the reference number with your recipient for pick-up. Money sent to a mobile wallet or a bank account will be sent directly to that account.
For a MoneyGram online transfer:
Register and log into MoneyGram's website.
Select a receiver or send it to someone new by mentioning the receiver's information and how much money you want to send. Choose how the receiver wants to get the money (pickup, wallet, or bank account).
Choose your payment method.
Article continues below advertisement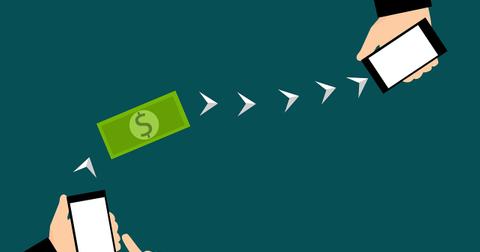 MoneyGram fees and charges are usually based on the amount sent, the send and receive countries, and the receive and payment methods. Fees are usually higher when paying with a debit or a credit card and lower when sending money from one bank account to another. If you transfer your money with a debit or credit card, your money will arrive in less than 10 minutes. However, if you transfer your money using a bank account, your money will arrive in about five business days.
Article continues below advertisement
When sending money online with MoneyGram, your transfer is restricted to $10,000 per transaction. There is also a $10,000 per 30-day limit. If you need to send more money, you can do so in-person after verifying your identity at a MoneyGram agent location.
Article continues below advertisement
Is MoneyGram safe?
Yes, MoneyGram is safe to use. MoneyGram wouldn't be the world's second-largest money transfer service provider if it didn't protect users' funds. After some legal issues in the past, MoneyGram has increased its fraud protection protocols to keep users' money safe.
MoneyGram does this by verifying the sender and receiver's identity, monitoring transactions, and educating its users about the dangers of money transfer fraud. The company also offers various platforms where users can report potential fraud. To avoid money transfer fraud, you shouldn't send money to an unknown person for any reason.
Article continues below advertisement
MoneyGram and Western Union
MoneyGram and Western Union are two separate money transfer services. Western Union is the largest worldwide money transfer company. The company has about 550,000 agent locations across over 200 countries and territories.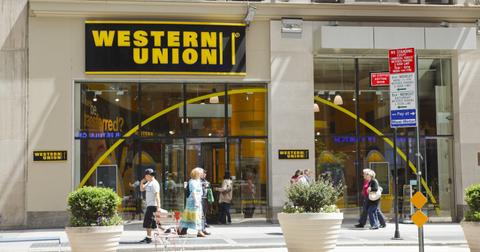 MoneyGram is the second-largest money transfer company. The company lets users transfer funds at about 350,000 agent locations in over 200 countries and territories.
In June, Western Union made an offer to acquire MoneyGram, according to Bloomberg. The agreement would combine the world's two largest money transfer services.