This Is How George Soros Made His Billions
George Soros, hedge fund manager and chairman of Soros Fund Management, is a strong supporter of liberal and progressive policies. This support has made the billionaire a target of conservative conspiracy theories. He's also been accused of funding the election of far-left district attorneys committed to undermining law and order.
Article continues below advertisement
According to the New York Post, he has been "quietly financing a revolution in criminal justice reform, doling out tens of millions of dollars to progressive candidates in district attorney races throughout the country." How did George Soros make his money?
Soros managed the Quantum Fund, which achieved an average annual return of 30 percent from 1970 to 2000. He's most famous for a single-day gain of $1 billion on Sept. 16, 1992. Shorting the British pound to earn that fortune, he was called "the man who broke the Bank of England."
Article continues below advertisement
Soros's educational and career path has been long
Soros was born in Budapest, Hungary, and is of Jewish descent. He left the country when he was 17 and worked as a railway porter and waiter to support his education at the London School of Economics. He earned a BSc in philosophy in 1951 and then an MSc in 1954. He took up various jobs at merchant banks in the U.K. and then the U.S.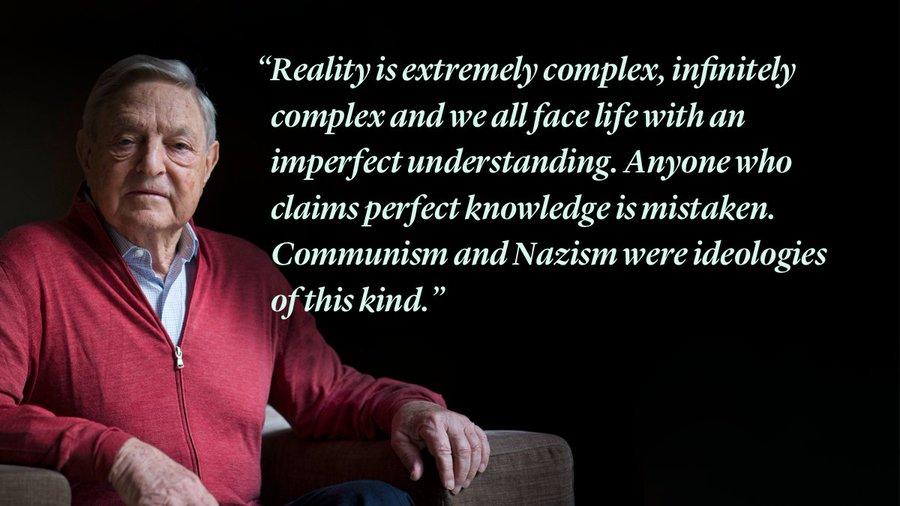 Article continues below advertisement
How did George Soros make his money?
According to Forbes, Soros has a net worth of $8.6 billion and has donated more than $30 billion to charitable causes. He founded his first hedge fund, then called the Double Eagle, in 1969. With the profits from this fund, he started a second, Soros Fund Management, in 1970. Eventually, Double Eagle became Quantum Fund.
Article continues below advertisement
George Soros's best investments
According to Investopedia, Soros's three best investments are as follows:
Betting against the British pound, considered to be one of the greatest currency trades of all time.
Betting against the Thai baht, where he bet $1 billion of his $12 billion portfolio that the currency would implode, and that's eventually what happened.
Betting against the Japanese yen in 2013 and 2014, which netted Soros around $1 billion. As Japanese prime minister Shinzo Abe was engaging in extensive monetary easing to jump-start Japan's stagnant economy, Soros made a fortune by betting against what he saw as an overvalued yen.