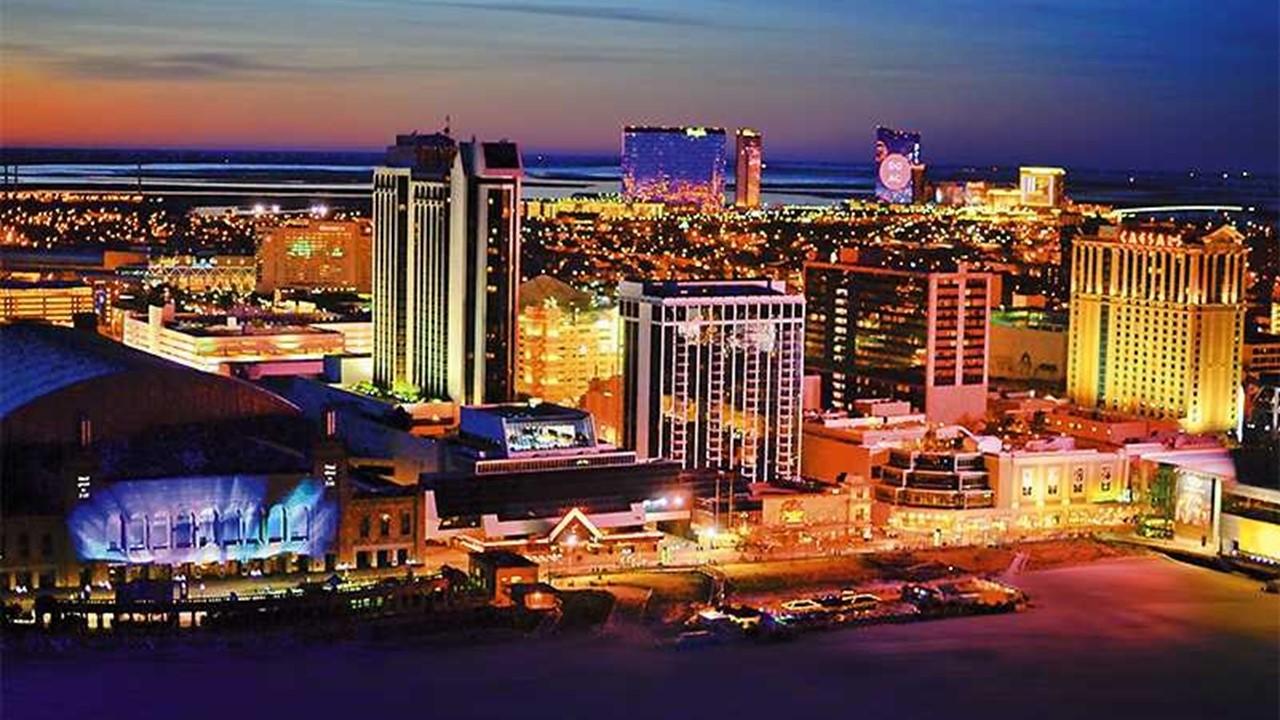 New Jersey Is the Highest Earning Sports Betting State Right Now
By Rachel Curry

Oct. 19 2021, Published 12:33 p.m. ET
Sports betting first evolved in the U.S. in Nevada. In recent years, the practice has expanded to most states. Since then, states have been competing with one another to outpace sports betting wagers. Recently, one state soared well above the rest.
Article continues below advertisement
Which U.S. state earned the most wagers in a single month from sports betting?
New Jersey becomes the first U.S. state to break $1 billion in bets in a month.
It seems that everyone was singing "put your makeup on, fix your hair up pretty, and meet me tonight in Atlantic City" in September. The New Jersey Division of Gaming Enforcement reported that Atlantic City raked in $1.01 billion in sports bets over the course of the month.
Article continues below advertisement
That number is huge not only because it surpasses $1 billion, but also because it makes New Jersey the first and only state in the U.S. to achieve such a high amount of sports wagers.
New Jersey casinos and tracks kept $82 million
Atlantic City is home to nine casinos and three race tracks that accept sports bets. The $1.01 billion in wagers was split across these 12 organizations. The Borgata earned the most with $111 million—up 75 percent YoY.
Article continues below advertisement
From the billion-dollar handle, New Jersey casinos and tracks were able to keep $82 million.
Casey Clarke, the senior vice president of the American Gaming Association, spoke about the state's strong gaming market. Clark told reporters, "Crossing the $1 billion handle mark in September is an impressive indicator of the appetite of New Jerseyans and Americans across the country who have embraced legal, regulated sports betting."
Article continues below advertisement
New Jersey's 2018 Supreme Court win changed the game for U.S. states.
Former New Jersey Governor Chris Christie went to the U.S. Supreme Court in 2018 to seek changes in the sports betting landscape. Ultimately, the U.S. upheld a 2014 state law that permits sports betting at casinos and racetracks. More importantly for the country, the case also voided the Professional and Amateur Sports Protection Act, which outlawed sports betting in most states on a federal level.
After that law was judicially overturned, states across the nation applied for legal sports betting status. States like Mississippi, West Virginia, New Mexico, and Rhode Island all legalized sports betting before the end of 2018. Since then, sports betting markets have launched in 27 states, with legislation in place in at least five other states.
Article continues below advertisement
New Jersey earns from other types of gambling
It isn't just sports betting that's bringing in the big bucks for New Jersey. In total, the revenues from casinos, internet, and sports betting are up over 40 percent YoY to $453.5 million ($82.5 million of which comes from sports betting alone).
Partially due to its status as the state that changed the sports betting landscape across the country, New Jersey is doing well for itself. Perhaps the Atlantic City boardwalk and accessibility in the mid-Atlantic region has something to do with it too.