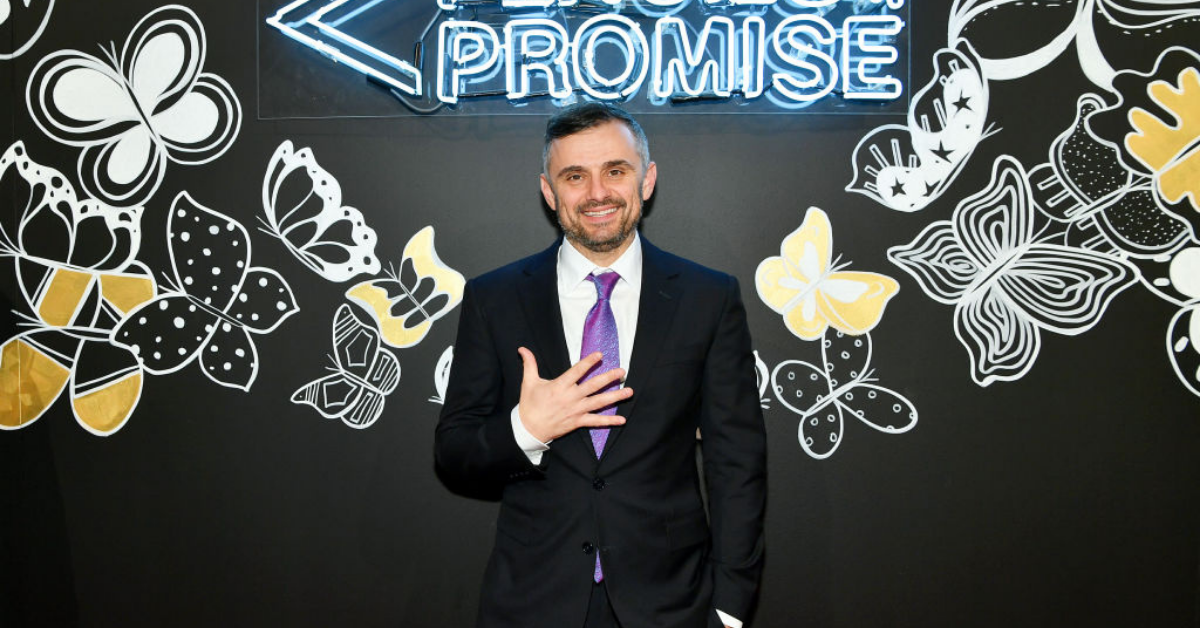 Will NFTs Face a Dip? Gary Vee Seems to Think So
New York City is buzzing with new energy, capital, and NFTs this week as thousands of artists, collectors, and entrepreneurs flock to immerse themselves in all things Web 3.0 for NFT.NYC.
Among the hundreds of satellite events occurring for the conference, a designed guide for the metaverse, TokenSmart hosted a fireside chat with serial entrepreneur Gary Vaynerchuk, popularly dubbed "Gary Vee," in launching tickets to its NFT centered conference, NFT.LAND, in Las Vegas next year.
Article continues below advertisement
The CEO of the NFT platform, nft42, Jimmy McNealis, otherwise known to many crypto natives as "j1mmy.eth," shared with the audience his journey into the metaverse and his growing affinity towards NFTs. Capturing Gary Vee's attention to the point of inspiration, both of them had a lot to say on the current and future state of NFTs.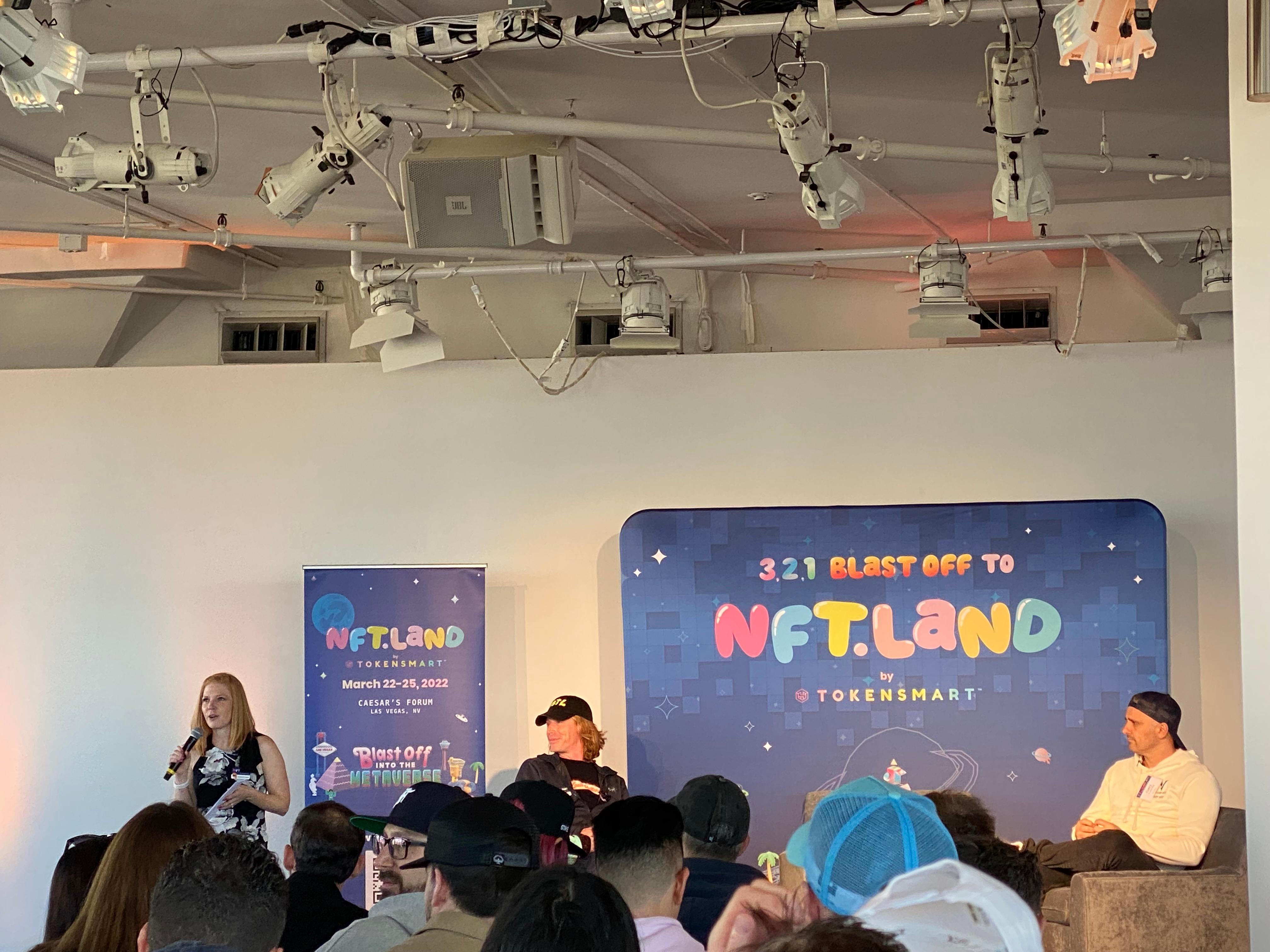 Article continues below advertisement
NFTs "clicked" for Gary Vee because of their "storytelling and collectibility."
If there's one thing social media mogul Gary Vee can capitalize on, it's storytelling. Captivating audiences through clear, concise, and articulate phrases, Vaynerchuk has amassed a 2.5 million Twitter following, many of which got introduced to blockchain and NFTs through his NFT collection—Vee Friends.
Although Gary Vee isn't a stranger to the concept of collecting since he's an avid sports card collector and dove into NFT sports cards, NBA TopShots, he admits that the technology can go over his head. "I am not interested in hardcore tech, but I am interested when it hits the majority of our lives and affects how we live," said Gary Vee.
Article continues below advertisement
Gary Vee discussed his eureka moment to NFTs after realizing that in many ways, an NFT enables and unlocks another layer of what his career has focused on—marketability and storytelling.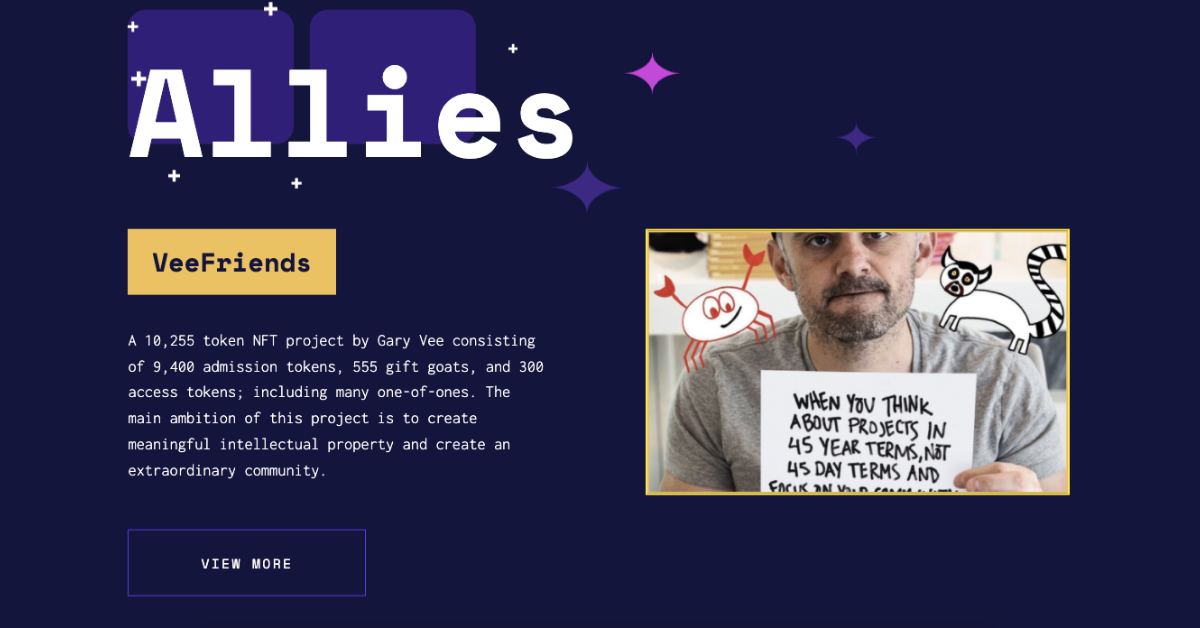 Article continues below advertisement
Being such a prominent figure, Gary Vee admits that he understands the weight of his name and the influence it carries on people's actions. Admitting vulnerability in launching Vee Friends, Gary Vee said that it was his "greatest honor and fear," but he was "afraid to let people down and ruin my reputation."
NFTs are speculated to endure a bear market as Vee says there's a "100% chance of massive dip."
NFT communities aren't the sole drivers of success in a project. "Community will drive the success of a project, and I think that's historically incorrect," says Vaynerchuck.
Article continues below advertisement
New investors are toeing into the space daily, and the common misconception that a strong community can drive the success of a project frightens the Vee Friend creator.
Many projects and communities often create echo chambers where "everything is so transactional" that the focus becomes more about the products tied to their financial success and less about the execution and development of the project.
Gary Vee is excited to explore other blockchains.
While many decentralized applications and NFTs are built on the Ethereum blockchain, Gary Vee doesn't have a preference and would build on what the consumer prefers.
However, he also bluntly said, "I have no interest in legitimizing anything," referring to his involvement in the space and on blockchain and as it provides "true transparency," whereby as a public ledger, users can track all transactions occurring.
Article continues below advertisement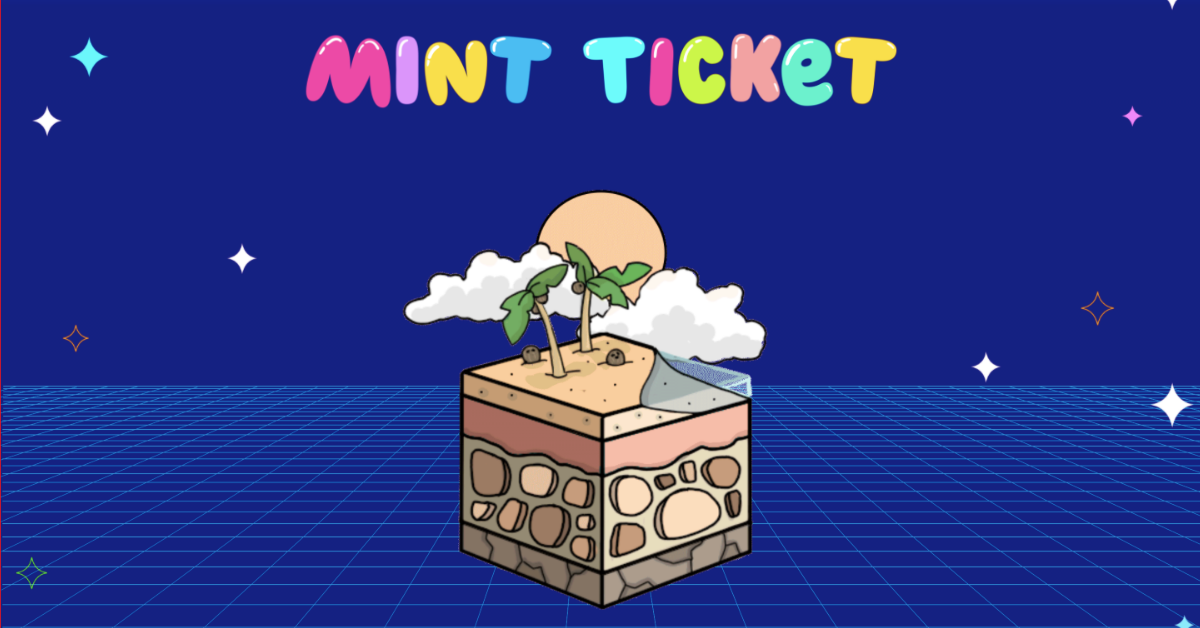 While Gary Vee expressed his concerns for the current state of NFTs and alluded to a potentially bumpy ride, he does seem animated when speaking on what NFTs can unlock. "Imagine, that token can grant access in year ten if you went to year one— it's fascinating. That's just so cool," said Gary Vee as the tickets for NFT.LAND got announced.
Fittingly, the tickets for NFT.LAND will be generative NFTs on the Ethereum (ETH) blockchain. Those interested in minting a ticket can either choose general admission or VIP depending on the exclusivity of the experience desired. Meanwhile, 1 percent of ticket sales will be donated to Trees for the Future (TREES), which is a non-profit organization committed to planting trees all over the world.