Food Processing Plants Have Been Catching on Fire — Here's Why
Food processing plants across the country are catching on fire, many of them in the same manner. Concerns are growing about whether or not this will lead to a food shortage.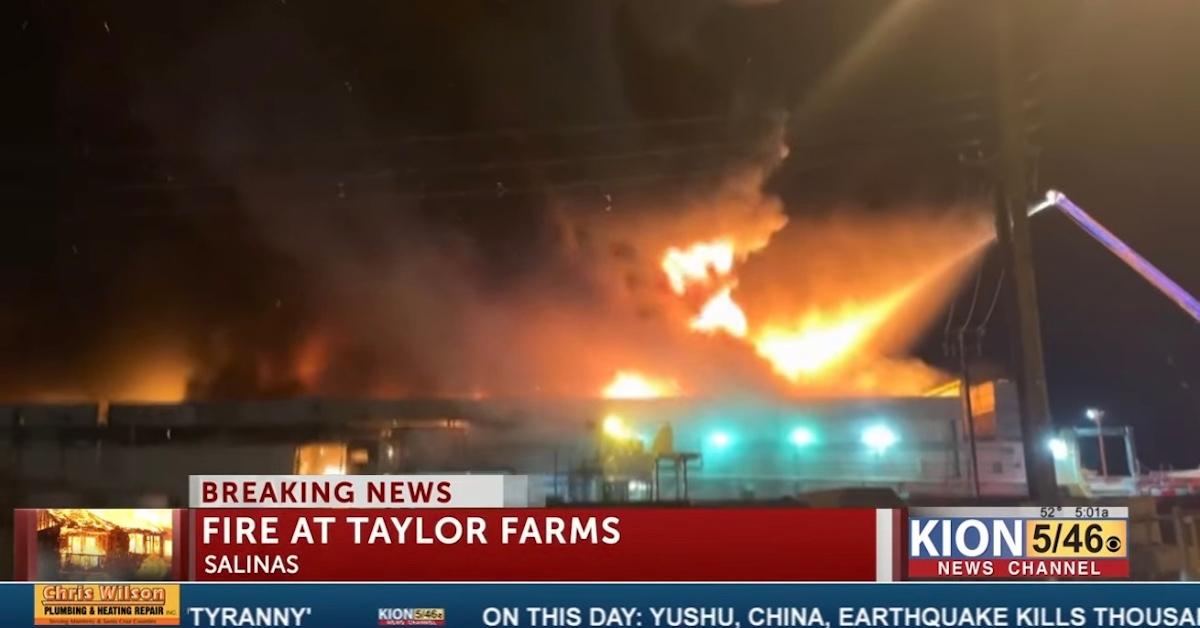 There's a weird trend going around, and it isn't a new TikTok dance, but rather food processing plants catching on fire. Since the beginning of this year, there have been a high number of food distributing and processing facilities catching on fire and creating massive damage. Why are so many food processing plants catching on fire?
Article continues below advertisement
Article continues below advertisement
Social media and Twitter, in particular, are drawing attention to a trend occurring in numerous food processing plants — they are catching on fire. While some of them have been able to bounce back, others are stuck trying to rebuild and resume distributing goods, and even laying off employees.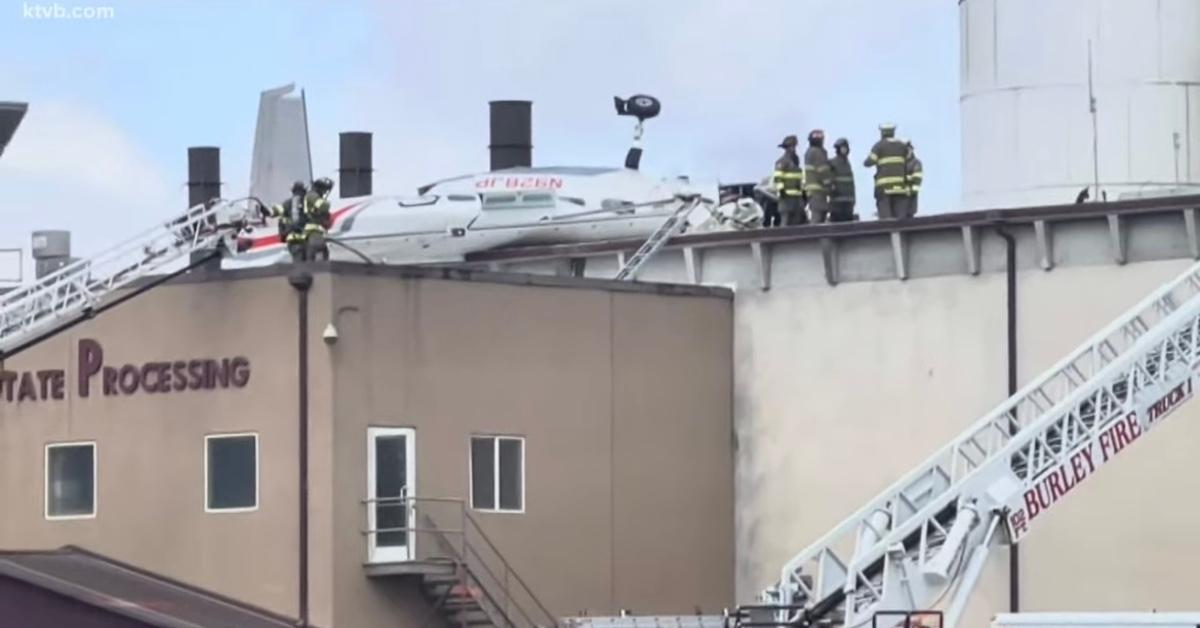 Article continues below advertisement
Several food processing plants have recently caught fire.
Recently, a plane crashed into a potato and food processing plant in Idaho. According to the Idaho Statesman, the plane hit the Gem State Processing plant located in Heyburn of East Idaho around 8:35 a.m. Gem Processing oversees 18,000 acres of Idaho potatoes. The pilot was the only fatality and no plant employees were injured. The plane was coming from the Salt Lake City International airport when it crashed into the building and reportedly flipped on the roof.
Azure Standard is an independently owned company that specializes in natural and non-GMO foods. On April 19, the company released a statement that its headquarters were destroyed by an overnight fire. According to the release posted on Twitter, the cause of the fire is unknown and there weren't any injuries or fatalities. The release said, "While the HQ facility is a total loss, and a few product lines will be affected for the short term, other Azure Standard facilities are operating as close to normal as possible."
Article continues below advertisement
Article continues below advertisement
On April 12, Taylor Farms Processing Facility in Salinas, Calif. also experienced an overnight fire that prompted evacuations after concerns were raised about on-site ammonia storage exploding. According to ABC 7, there were 35,000 gallons of ammonia stored at the facility. Nearly 85 percent to 90 percent of the building (which is 225,000 square feet) was completely lost to the fire. The cause of the fire is still under investigation. Taylor Farms is the main producer of fruits and vegetable products.
Article continues below advertisement
Food processing plant fires have been a trend since the beginning of 2022.
On February 22, Newsweek reported that several employees were sent to the hospital after an explosion occurred at Shearer's Food, a food processing facility located in Hermiston, Oreg. The plant is one of the largest employers in the area and employs about 400 people. "It looks like everything is indicating that is going to be a big loss..." stated Byron Smith, the Hermiston City Manager.
Article continues below advertisement
Article continues below advertisement
In North Carolina on February 1, evacuations ensued after a fertilizer plant caught on fire. Winston Weaver Company was the home of the plant and is located near northern Winston-Salem. The fire started overnight, and many people nearby saw bright orange flames fill the sky. According to AP News, a fire chief called it "relatively static" but evacuations remained in place due to 600 tons of ammonium nitrate being stored on the premises. There weren't any injuries or fatalities.
People on social media have shared theories about all of the fires.
Food and water shortages have been a theme since the beginning of the COVID-19 pandemic. People ventured into stores to find a low supply of everything from food to regular household supplies. Twitter users are suspicious about the fires happening at food plants. Some even ventured to say that the fires are intentional to create additional shortages. For many, the fires seem too similar to be a coincidence. Time will tell if they are correct.