Enjin Coin (ENJ) Could Surge, Gaming and NFTs See Rising Popularity
Enjin Coin has seen gains of more than 800 percent this year. What is Enjin Coin's (ENJ) price prediction and will it reach $100?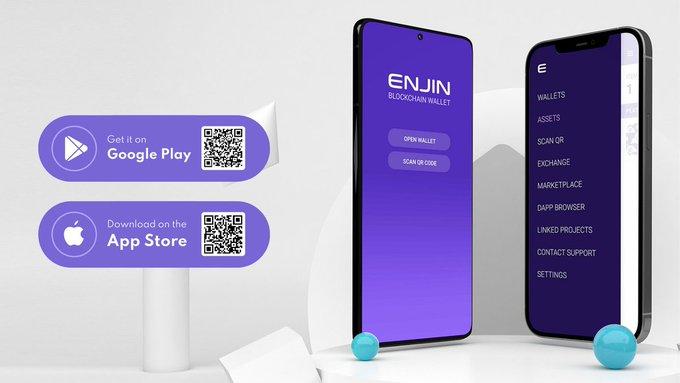 Enjin Coin (ENJ) has gained nearly 870 percent YTD despite a 65 percent fall from its 52-week high value. What is the price prediction for Enjin Coin?
Article continues below advertisement
Article continues below advertisement
So far, 2021 has seen exploding interest in cryptocurrencies and altcoins. While Bitcoin and other major cryptos have seen losses, many altcoins are still gaining traction due to their long-term value.
What is Enjin Coin?
Enjin Coin is a cryptocurrency for gaming. The coin powers the Enjin platform. The platform is backed by smart contracts, which give game developers, content creators, and gaming communities the required tools for managing virtual goods. Through ENJ, the users can buy and sell in-game items with legitimate values attached to them. Enjin Coin is infused into NFTs through a process called "minting." The platform enables users and other projects to create their own NFTs.
Article continues below advertisement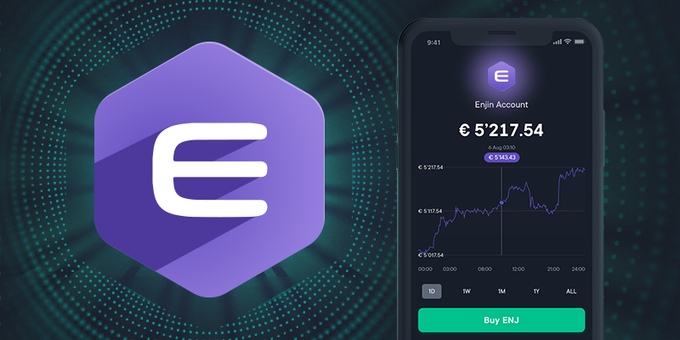 The Enjin network, which was launched by Enjin in 2009, has over 20 billion users. The network had its initial coin offering in 2017, which raised $18.9 million. Enjin Coin is built on Ethereum.
Article continues below advertisement
Article continues below advertisement
How many Enjin coins are there?
The total supply of Enjin coins is locked at 1 billion with nearly 834 million in circulation. About 83 percent of the supply is in circulation.
Article continues below advertisement
Enjin Coin's price prediction
WalletInvestor sees the price of ENJ reaching $2.76 in one year and $9.98 in five years.
DigitalCoinPrice expects Enjin Coin's price to reach $1.88 by the end of 2021. This prediction implies a potential upside of 52 percent from the current levels.
CryptoGround sees Enjoin Coin's price reaching $2.03 in one year and $4.2 in five years.
Article continues below advertisement
Will ENJ reach $100?
The blockchain gaming and collectibles sector is posting impressive growth. It's expected to continue doing so for years to come. By utilizing a platform like Enjin, developers can sell in-game items easily through NFTs. These NFTs can be used on multiple platforms. Enjin is trying to bridge cryptocurrencies and gaming. The future of online gaming is very bright and Enjin's platform powers innovative projects across the gaming ecosystem. This should lead to a rise in the value of the platform and simultaneously the tokens backing it. However, with a lot of upside potential, reaching a value of $100 from the current $1.24 could be still a long time away. The momentum should be on the upside.
Article continues below advertisement
Enjin Coin is a good investment.
In March 2021, Enjin secured multimillion-dollar funding in a private token sale led by Crypto.com Capital, DFG Group, and Hashed. The funding will help it migrate its upcoming public blockchain Efinity to Polkadot. It's doing this to avoid high gas fees on the Ethereum network and increase the scalability of NFTs. Efinity is slated for release sometime this year.
Through new projects, improvements to existing projects, and the rising popularity of mobile and online gaming, the Enjin platform is expected to gain in value. This makes Enjin Coin seem like a good investment.
Best way to buy Enjin coin
To buy an Enjin Coin, you need to have an account with many platforms that offer the coin. Enjin is supported by large cryptocurrency exchanges like Binance and Coinbase. Coinbase lets you buy Enjin with money in a bank account as well as other cryptocurrencies, which you might already have on Coinbase. On Binance, you can buy ENJ with either Bitcoin or Tether. Tether is pegged to the dollar. Then you can store your Enjin coins on an exchange or offline. It's recommended that you store your coins offline in cryptocurrency wallets since exchanges are vulnerable to hackers.