'Outnumbered' Co-Host Emily Compagno Eloped With Her Husband to Italy
Outnumbered co-host Emily Compagno, whose surname means "companion" in Italian, met her own companion more than two decades ago. Compagno's husband is Pete Riley, whom she met when they both were teens. But after running into each other as adults, they took the next step in their relationship in 2017, tying the knot in Italy.
Article continues below advertisement
The FOX News personality detailed her "intensely private and special wedding" in an essay last year for the wedding magazine Layers of LUXE. "Intent on maintaining the focus completely and thoughtfully on our love for each other and the lifetime vow we were undertaking, with my intention set to honor my family and our southern Italian culture, we planned a wedding for just the two of us in southern Italy," she wrote.
Emily Compagno and Pete Riley reconnected as adults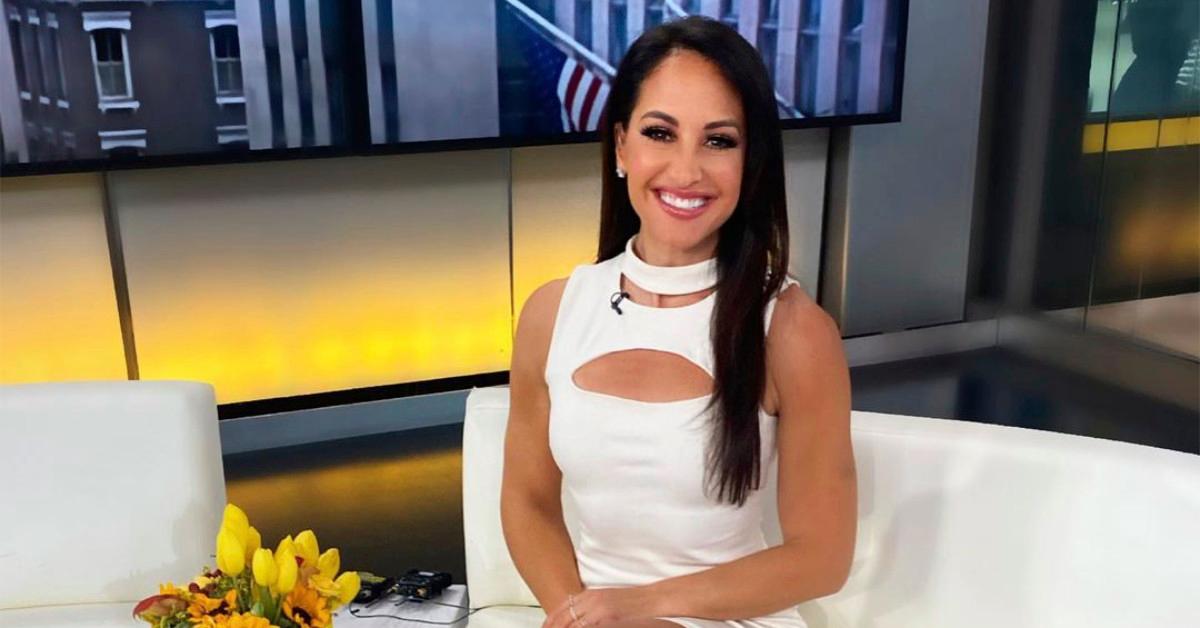 In that essay, Compagno revealed that she and her future husband ran into one another in Seattle four years before the wedding. "It was with my full heart that I approached the wedding to the love of my life, 20 years after we met as teenagers and four years after we reconnected as adults after a happenstance (or fateful) encounter on a Seattle sidewalk," the former NFL cheerleader wrote.
Article continues below advertisement
Article continues below advertisement
The couple got married at an 11th-century villa in Ravello, Italy
For their wedding venue, the couple chose Villa Cimbrone in Ravello, Italy, which Compagno described as "a spectacular Amalfi cliffside estate and botanical gardens dating back to the 11th century, reachable only on foot and towering over 1,200 feet above the Tyrrhenian Sea."
After their wedding, the bride and groom spent the rest of the day exploring Ravello. "We took espresso in the piazza, commandeered a Vespa, and Pete even jumped into a local youth tennis match—in full tuxedo with me, in full bridal dress, cheering him on!" she wrote.
Article continues below advertisement
Speaking of that bridal dress, Compagno wore a Firenze gown by Atelier des Modistes designer Suzanne Hanley, who "has been an important part of my family for years," she wrote. "Pete wore a custom-tailored navy tuxedo, with gold cufflinks handed down from groom to groom in my father's Sicilian family," she added. "His finishing touch was the watch I gave him engraved with Ti amo per sempre: I love you forever."
Article continues below advertisement
The photographers, friends of the bride and groom, called it "one of the most unique and meaningful weddings" they had seen
Compagno and Riley enlisted married wedding photographers Jos and Tree WoodSmith, years-long friends of theirs, to capture photos of the cliffside ceremony.
On their blog, Jos and Tree raved over the nuptials: "Emily and Pete's private Ravello elopement was one of the most unique and meaningful weddings we've photographed," they wrote. "We poured our hearts into capturing every moment with these two as they lead us on a journey that we will never forget. Witnessing Emily and Pete's love taught us about an inner spirit and strength of character that has deepened our understanding of what marriage means. 'La vita e un sogno.' (Life is a dream.)"