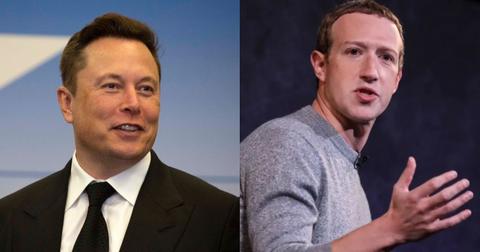 Elon Musk and Mark Zuckerberg Are Both Billionaires, Not Friends
By Kori Williams

Updated
Elon Musk and Mark Zuckerberg are two of the world's richest people. Both of them are billionaires with a number of companies and properties to their names. However, their success isn't enough to create a friendship between them.
Article continues below advertisement
In fact, Business Insider says that the billionaires have a "years-old feud" that can be traced back to at least 2016 when a SpaceX rocket exploded and destroyed a Facebook satellite. Since then, Musk and Zuckerberg have continuously spoken out against one another.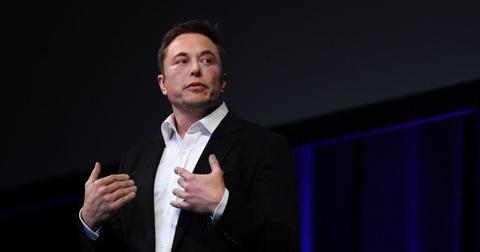 Article continues below advertisement
What Elon Musk said about Facebook
After the riots in the U.S. Capitol in January 2021, Musk tweeted a meme that looked to indirectly blame Facebook for what happened. The meme featured a set of dominos arranged from smallest to largest to knock each other over. The smallest dominoes are labeled "a website to rate women on campus," which is how Facebook started.
The largest domino is labeled with a tweet by New York Times journalist Mark Leibovich that says, "The Capitol seems to be under the control of a man in a viking hat." This is a reference to one of the rioters named Jake Angeli.
Article continues below advertisement
Source: Elon Musk on Twitter
Musk has been open about his dislike of Facebook in the past. In May 2020, he tweeted a reply to someone and said, "Facebook sucks." He has urged people to delete their accounts. In February 2020, Musk replied to another tweet with his own saying, "#DeleteFacebook It's lame."
Article continues below advertisement
Elon Musk versus Mark Zuckerberg net worth
While both of these men are two of the richest people in the world, Musk has a higher net worth. According to Forbes, Zuckerberg has a net worth of $92.2 billion, while Musk's net worth is $184.7 billion.
Even though Zuckerberg is famous for Facebook, the company has acquired a few companies over the years including Instagram, WhatsApp, and Oculus VR. Musk is the CEO of Tesla and space travel company SpaceX.
Article continues below advertisement
What Elon Musk owns and how he got rich
At the beginning of his career, Musk was founding and selling companies for millions of dollars. According to Biography.com, he sold a startup called Zip2 to a division of Compaq Computers and founded X.com, which would become PayPal.
Even though Musk is said to be the highest-paid CEO, Tesla doesn't pay him a salary. Instead, he gets stock options from the company. According to Forbes, Musk owns 21 percent of Tesla. Forbes also said that SpaceX is worth $46 billion.
Article continues below advertisement
In addition to that, Musk owns a number of homes including multiple properties in Los Angeles. In May 2020, Musk tweeted that he wants to sell all of his properties. "Will own no house." When someone tweeted asking why he's doing this, he simply answered, "Freedom" and according to Forbes, he has already started selling.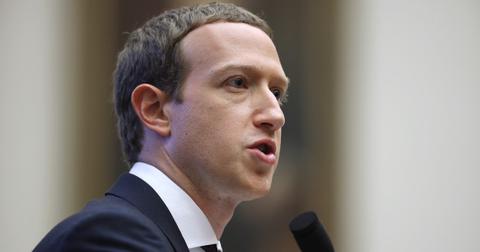 Article continues below advertisement
What Mark Zuckerberg owns and how he got rich
Zuckerburg became a household name for creating Facebook in 2004. Now, the website is one of the biggest social media platforms in the world. Facebook and the other platforms that the company owns are free and generate revenue through selling ad space. A BBC article said that Facebook owns the four most downloaded apps of the decade.
Zuckerburg also owns a number of properties. Business Insider said that in May 2011, he bought a home in Palo Alto, Calif. for $7 million. The next year, he bought the surrounding properties to ensure his family's privacy. Zuckerberg also has a townhouse in San Franciso and other estates on islands in Hawaii.