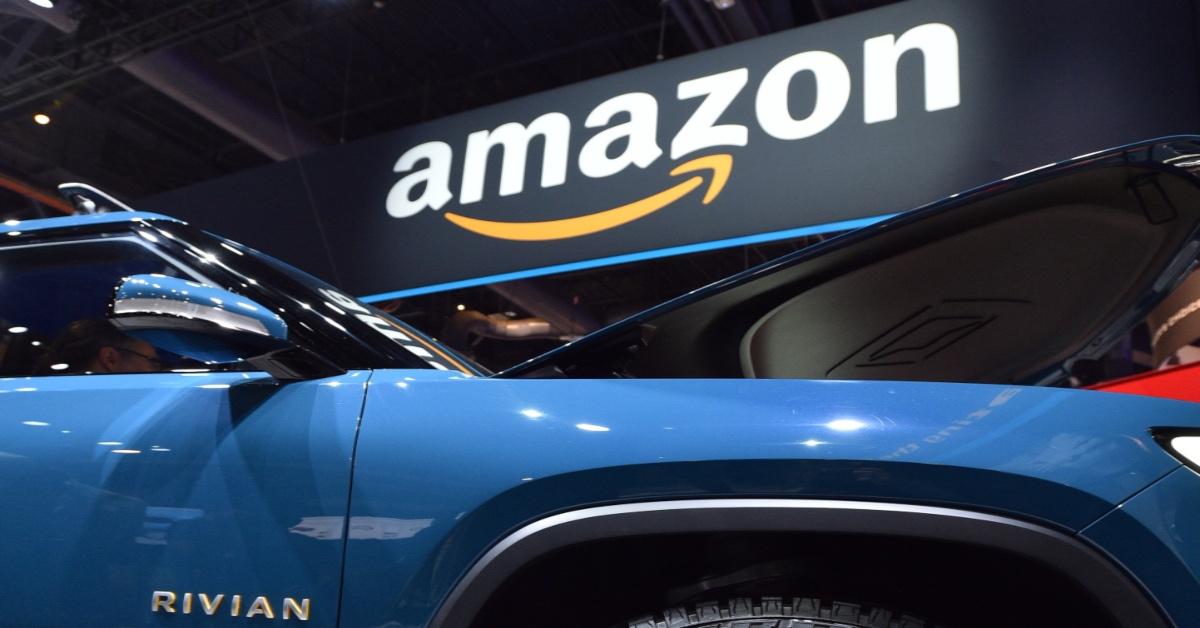 What Percentage of Rivian Does Amazon Own After Its $1 Billion Investment?
Electric automaker Rivian is working to change the way driving impacts our environment. Similar to Tesla's, Rivian's vehicles operate on electricity, and the interiors are created 100 percent from animal-free materials, according to the company's website. What sets Rivian's vehicles apart from other EVs (electric vehicles) is their ability to handle challenging terrain.
Article continues below advertisement
Amazon holds a 20 percent stake in Rivian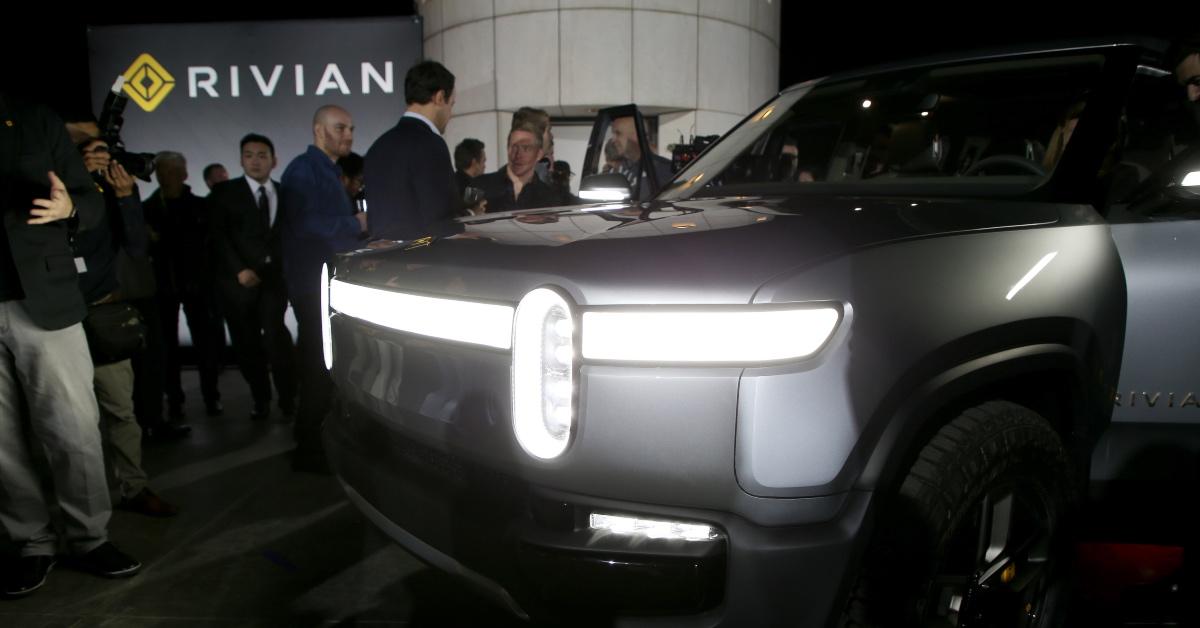 After filing for an IPO in early Oct. 2021, and amending it on Nov. 1, Rivian disclosed that Amazon held 20 percent ownership of the company. While TechCrunch initially reported "that holding had a 'carrying value' of $3.8 billion, up from $2.7 billion as of December 21, 2020," an email from Amazon corporate communications to Market Realist, clarifies that this figure refers to "all [their] equity investments not accounted for under the equity-method and without readily determinable fair values," and that the investment in the EV company constitutes just part of their equity investments.
Article continues below advertisement
The disclosure states:
As of December 31, 2020 and September 30, 2021, equity investments not accounted for under the equity-method and without readily determinable fair values, including preferred stock of Rivian Automotive, Inc. representing an approximately 20 percent ownership interest, had a carrying value of $2.7 billion and $3.8 billion, and are recorded within "Other assets" on our consolidated balance sheets with adjustments recognized in "Other income (expense), net" on our consolidated statements of operations.
Amazon reportedly purchased "$490 million in convertible notes that is expected to convert to Class A shares" after the company holds its IPO.
Article continues below advertisement
Has Amazon started making deliveries using the electric vans it acquired from Rivian?
After expanding its portfolio and investing in Rivian, Amazon began testing some of the delivery EVs it purchased in parts of Los Angeles, the company reported in Feb. 2021. Amazon purchased the EVs to work toward becoming a net-zero carbon business by 2040.
Article continues below advertisement
Amazon decided to partner with Rivian and "leverage its customizable skateboard platform to create a first-of-its-kind all-electric delivery vehicle." The e-commerce giant said it had already received positive feedback from customers who had the opportunity to see the delivery EVs firsthand.
The company says it plans to get tens of thousands of the newly acquired vans out on the roads over the next few years.
Article continues below advertisement
Was Amazon's investment a good choice?
There are many risks associated with running an EV-based business. In addition to taking financial losses, such as the $2 billion Rivian reportedly lost over the last two years, other issues are bound to arise. Rivian's former sales and marketing VP is accusing the company backed by Amazon of allowing a "toxic bro culture" to exist, reports The Verge.
The former VP, identified as Laura Schwab, is claiming that she was fired in Oct. 2021 after bringing her discrimination concerns to the attention of the human resources department. Schwab joined the Rivian team in Nov. 2020 and says she immediately "experienced a toxic bro culture that marginalized women and contributed to the company making mistakes."
Article continues below advertisement
Rivian prepares for IPO amid gender discrimination lawsuit
The gender discrimination lawsuit couldn't come at a worse time for Rivian, as the company is expected to hold its IPO in the coming days. Rivian plans to go public under the ticker symbol "RIVN" and is expected to begin offering shares between $57 and $62.
Article continues below advertisement
Though Rivian is redefining EV and "delivering products that the world didn't already have," the recent lawsuit and prior financial losses could affect the outcome of its IPO.
Correction: This article previously stated erroneously that Amazon's ownership stake in Rivian was valued at $3.8 billion, rather than the company's total equity investments. The article has been updated to clarify and include remarks from Amazon's corporate communications team.