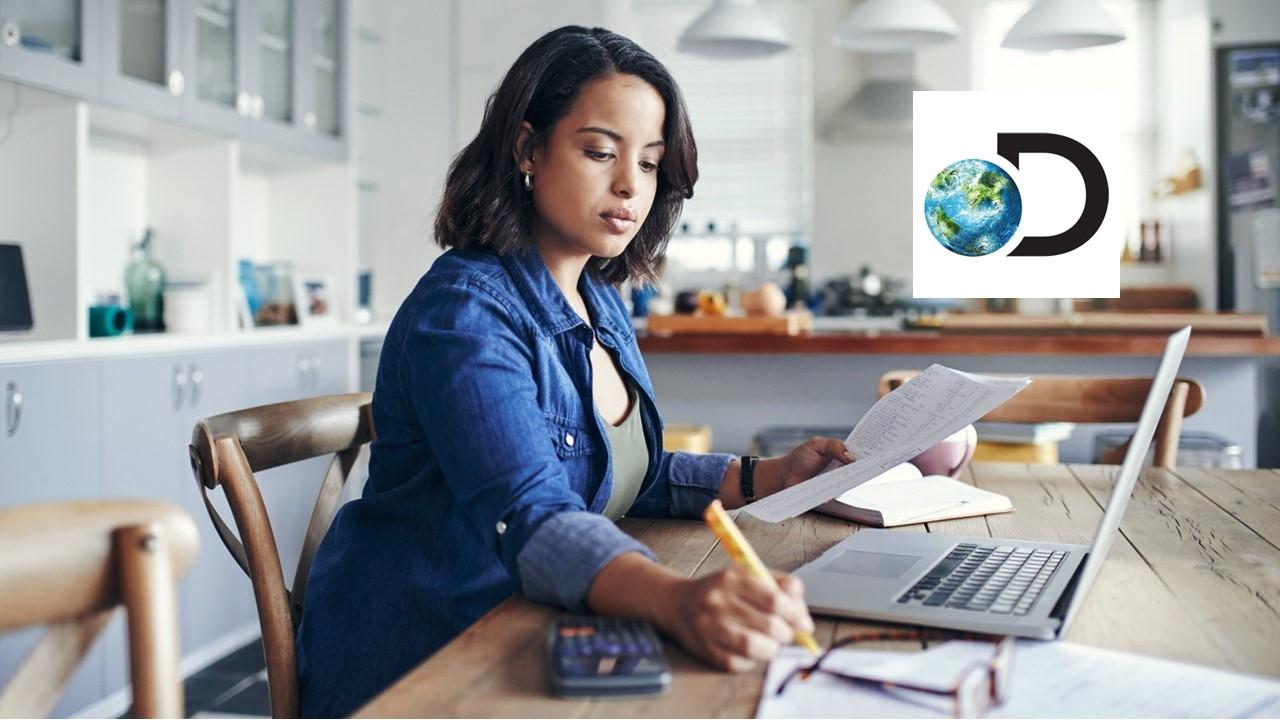 Buy Discovery Stock Before It Catches WallStreetBets' Attention
By Mohit Oberoi, CFA

Mar. 29 2021, Published 8:20 a.m. ET
Discovery (DISCA) stock fell on March 26 amid a sell-off in media companies. However, the stock is up over 39 percent YTD and is outperforming the S&P 500. Why did the stock fall and what's the forecast for 2021? Will Discovery stock fall more or rise from these levels?
Article continues below advertisement
First, Discovery has three classes of common stock that trade under different ticker symbols. The Series A stock, which has one vote per share, trades under the ticker symbol "DISCA," while the Series B stock has 10 votes per share and trades under the ticker symbol "DISCB."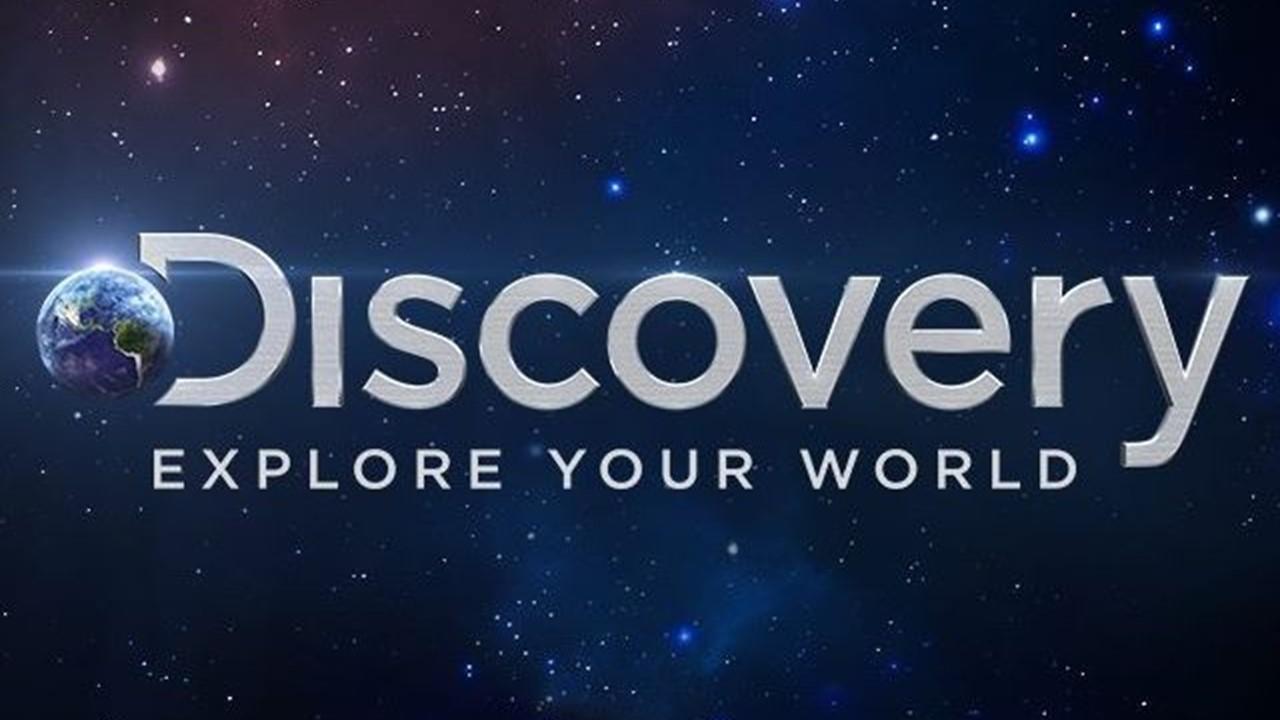 Article continues below advertisement
DISCA versus DISCK stock
The Series C stock doesn't have any voting rights and trades under the ticker symbol "DISCK." Meanwhile, most of the trading in Discovery stocks happens under the ticker symbol DISCA and DISCK, while the Class B shares are very thinly traded. On March 26, DISCA fell 27.5 percent and closed at $41.90, while DISCK stock fell 29.5 percent and closed at $35.96. 
Why Discovery stock dropped
Discovery stock fell 45 percent last week, while ViacomCBS shed over half of its value. There were reports of large block trades in both of these stocks, which led to a fall in their stock prices. Archegos Capital Management is said to be behind the trades. The fund had to deleverage its positions. The trading volumes in DISCA stock on March 26 were almost 10x of its average trading volumes.
Article continues below advertisement
Discovery stock forecast in 2021
So far in 2021, we've seen a lot of short squeezes where bears had to cover their positions amid the rally in stock prices. In Discovery's case, it's the opposite. Forced selling from a fund led to a sharp fall in stock prices. As is the case with a short squeeze, forced selling by a fund shouldn't have a long-term impact and we should look at the company's fundamentals.
Article continues below advertisement
According to the consensus estimates compiled by CNN Business, DISCA stock has a median target price of $48, which is a premium of 14.6 percent over the current prices. Its highest target price of $76 is 81 percent over the current prices, while its lowest target price of $23 is a discount of 45 percent.
Among the 26 analysts covering the stock, only four have a buy rating, while six have a sell rating or some equivalent. Meanwhile, 16 analysts recommend a hold. Last week, Wells Fargo downgraded the stock from "overweight" to "equal weight," while UBS downgraded it from "neutral" to "sell." The downgrades added fuel to the fire and Discovery stock fell during the week.
Article continues below advertisement
Discovery stock short interest
Discovery stock's short interest was around 7 percent, according to the most recent filing. The short interest has come down since the January highs. Many short-sellers had been wary of making bearish bets considering the epic short squeezes in stocks like GameStop.
Discovery stock on WallStreetBets
A post on Reddit group WallStreetBets, which was upvoted over 7,500 times, saw the dip in stocks like Discovery as a buying opportunity. There's a fundamental buy story behind Discovery stock. First, there's a notable shift from growth to value stocks. Second, Discovery's core business has been doing well and generating healthy cash flows. Finally, the launch of its streaming service Discovery+ is another growth driver for the stock.
Article continues below advertisement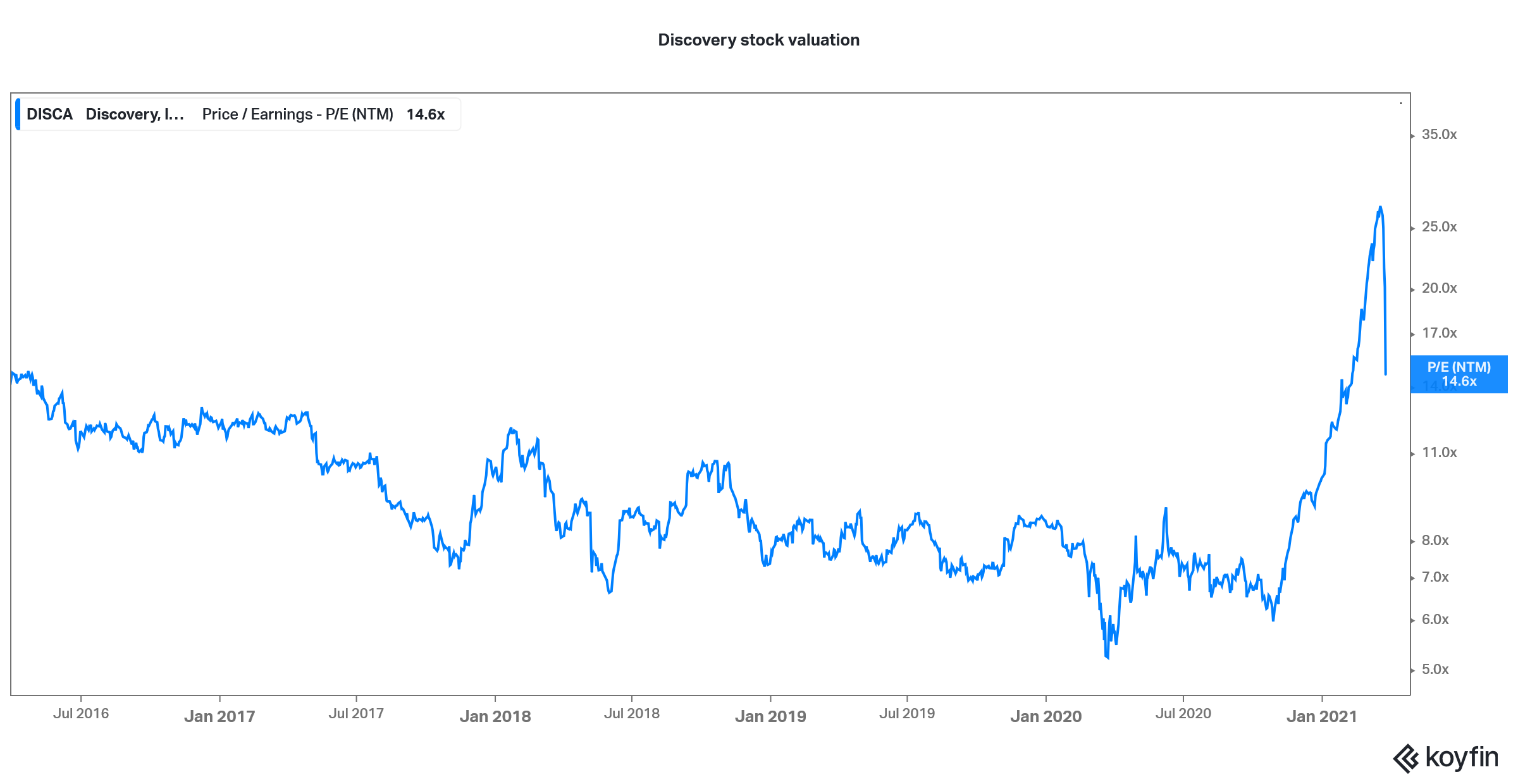 Add the high short interest, and Discovery becomes a basket case example of the kind of stocks that WallStreetBets are targeting. While some companies that the group targeted, including AMC Entertainment, have weak fundamentals, this isn't the case with Discovery.
Is Discovery a good stock to buy?
DISCA stock trades at an NTM PE multiple of 14.6x. While the multiple is higher than what it has historically traded at, the premium looks justified given the company's pivot towards streaming. Even Disney saw a valuation rerating amid its focus on streaming. The fall in Discovery stock could be an opportunity to build long-term positions in the stock.