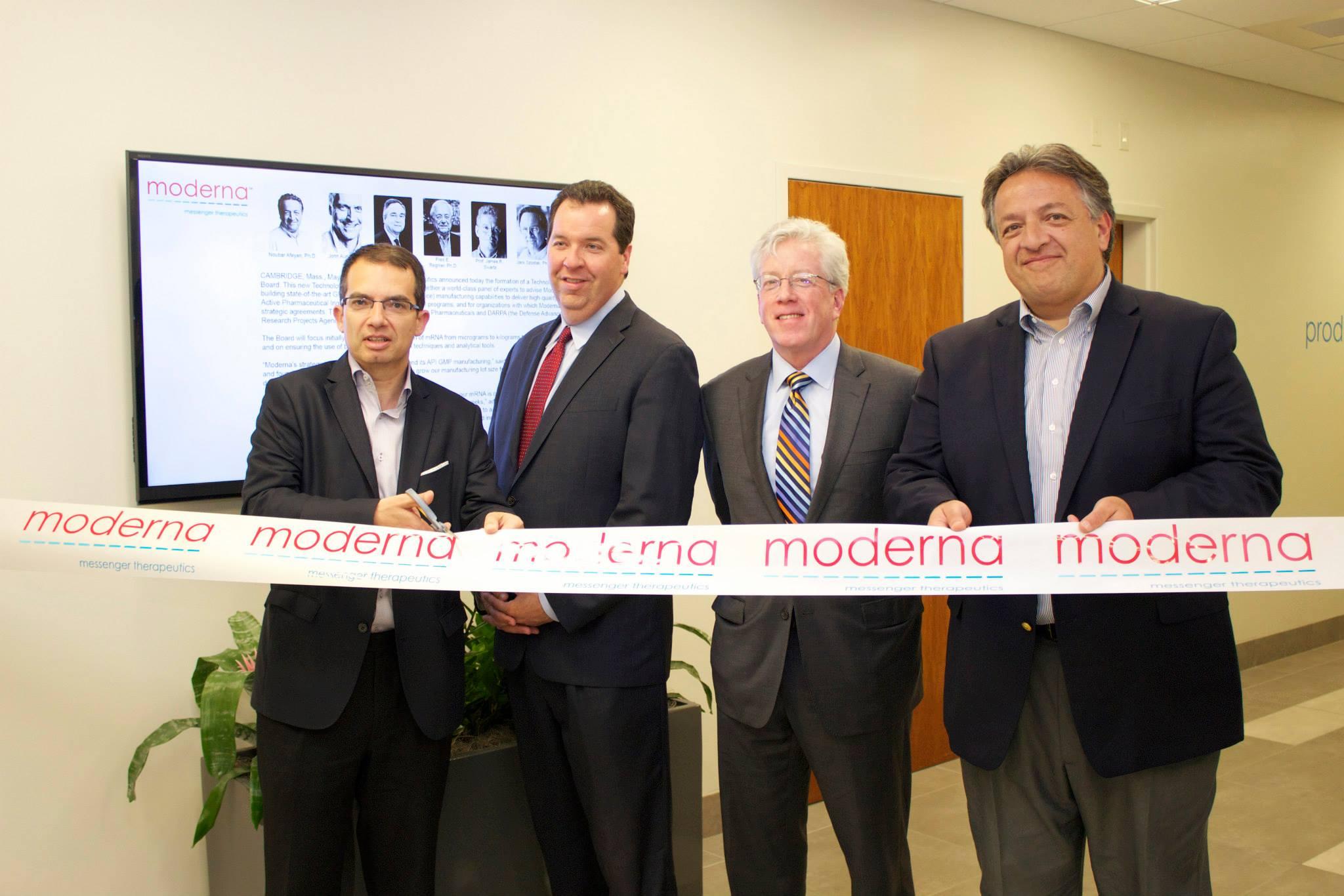 Did Moderna CEO Stéphane Bancel Take the Vaccine Himself?
It's one thing to develop and manufacture a vaccine, but another thing to take that vaccine yourself. If chief executives of major vaccine companies (in this case, Moderna and Pfizer) were to get vaccinated using the concoction they produced, it would surely put potential recipients at ease.
Article continues below advertisement
Article continues below advertisement
Unfortunately for the global community, Moderna's CEO Stéphane Bancel hasn't said whether or not he's been vaccinated.
Why hasn't the Moderna CEO said if he's been vaccinated?
It's unclear why Bancel hasn't disclosed his vaccine status. Interviewers may be more concerned about distribution progress, and as a result, are not pointing their questions to Bancel himself.
Article continues below advertisement
Presumably, Bancel would have had first access to the vaccine if he wanted. It would also have made sense for him to receive it due to his close proximity to production. Although it would also be understandable if he wanted to reserve the available vaccines for those on the front lines or people with weaker health, by telling people that he had taken the vaccine, it may prompt more to take the leap.
Despite the fact that Bancel is a billionaire (Forbes reported his net worth was $4.7 billion as of Feb. 25, though this will likely increase as his nine percent stake in Moderna grows in value), global health constituents hope desperately that he isn't doing this for profit. With scientists across the board in agreement with the Moderna vaccine's efficacy and safety, it's easier to take the leap.
Article continues below advertisement
Article continues below advertisement
Bancel's company is creating booster shots with new virus strains in mind
Through its vaccine, Moderna has targeted the B.1.351 variant, which was found initially in South Africa. The vaccine supplement has been submitted for clinical testing by the National Institute of Health (NIH). Bancel says that he's expecting a high level of effectiveness.
"We hope to demonstrate that booster doses, if necessary, can be done at lower dose levels, which will allow us to provide many more doses to the global community in late 2021 and 2022 if necessary," Bancel said in a statement.
Article continues below advertisement
As most people know by now, the Moderna vaccine is rooted in mRNA. That meant Moderna could locate the new strain's viral sequence and add it into the existing vaccine setup quickly and efficiently.
Article continues below advertisement
Moderna has never produced a vaccine prior to COVID-19
Before developing and rolling out its COVID-19 vaccine, Moderna had not ever put a vaccine through the final approval process. Despite the company's experience in developing medicine for cancer, cardiology, and autoimmune diseases, this success is new for Bancel and the Moderna team (and perhaps, at times, overwhelming).
Article continues below advertisement
The company is also currently working on a vaccine for cytomegalovirus, or CMV, the type of herpes that can cause chickenpox and infectious mononucleosis (mono). It's also genome-based and uses mRNA.
Now, Moderna is in talks with governments the world over who want access to its coronavirus vaccine. By 2022, Moderna hopes to roll out 1.4 billion doses. Booster shots addressing new variants of the virus will also be essential in maintaining progress. After all, Bancel himself said in January that "SARS-CoV-2 is not going away."