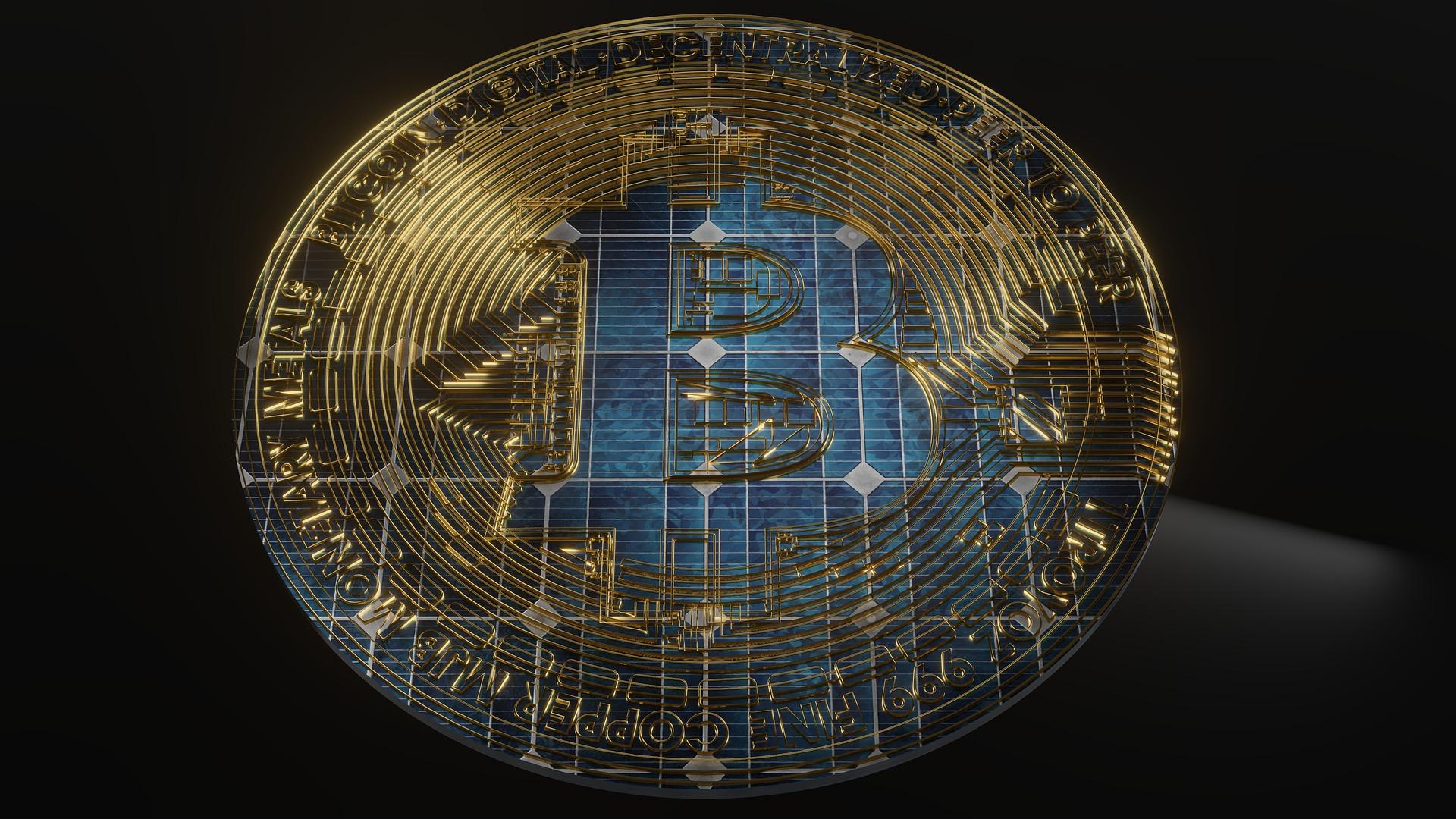 Why DAPP Might Be the Hottest Crypto ETF on the Market
As cryptocurrencies and blockchain technology keep gaining traction worldwide, investors are flocking to not just Bitcoin, but all other alternative crypto investments. While this includes investing directly in cryptocurrencies through a digital wallet, new crypto investment opportunities are popping up all around the world.
Article continues below advertisement
Bitcoin ETFs are the next hottest thing on the market right now. While the SEC is still reviewing a list of potential BTC ETFs, there are some other crypto ETFs that might be worth checking out. In particular, VanEck has launched a new ETF called the VanEck Vectors Digital Transformation ETF (DAPP). Here's what you need to know about it.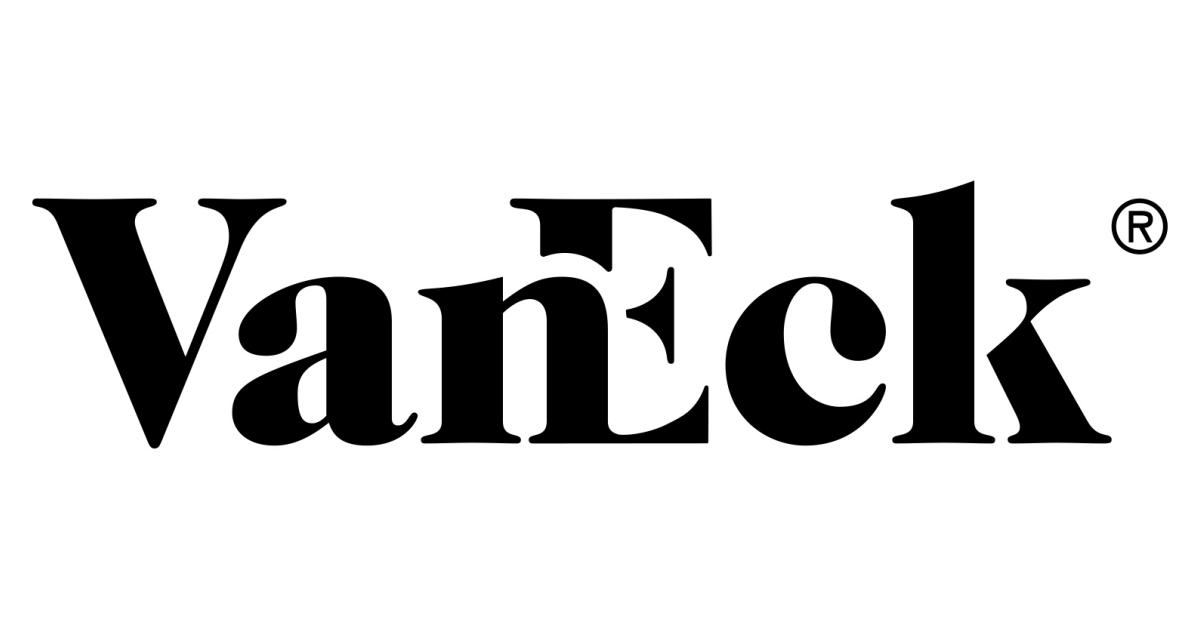 Article continues below advertisement
What is the DAPP crypto ETF?
VanEck is one of the largest mutual fund managers in the world. It offers a variety of different funds depending on which industry you're looking to invest in. The company announced earlier this week that it was launching a crypto-based ETF. The DAPP ETF will focus on companies and organizations that are working in the realms of blockchain technology or financial technology (fintech). However, the ETF won't be directly buying up cryptocurrency assets.
You can see the ETF's top holdings on VanEck's website. The holdings include companies like cryptocurrency miner Riot Blockchain (RIOT), graphics card developer NVIDIA (NVDA), financial giants like PayPal (PYPL) and Square (SQ), as well as MicroStrategy (MSTR), a company that directly owns more than $1.5 billion in Bitcoin on its balance sheet. As you can see, the VanEck DAPP ETF is limited strictly to businesses that are already listed on major exchanges.
Article continues below advertisement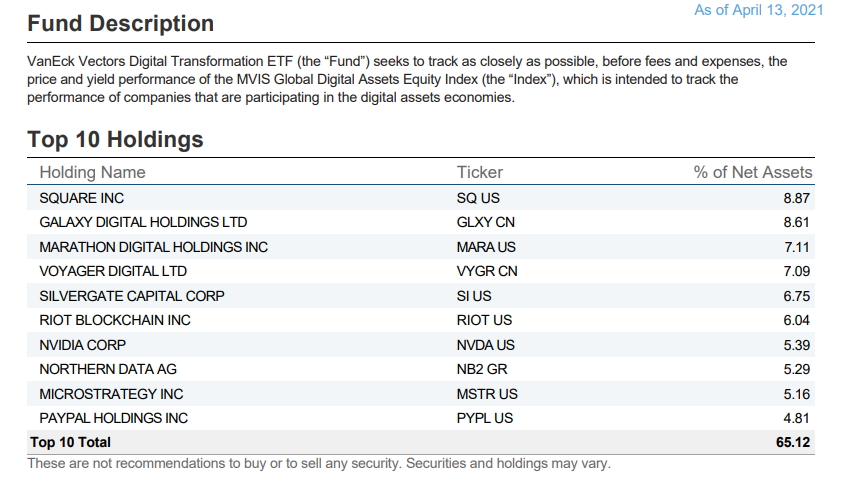 Financial products like ETFs and mutual funds aren't allowed to directly own cryptocurrencies. If they could, many of these funds would buy up billions of dollars of various tokens. However, with that out of the picture, the next best thing for them to do is buy companies that have exposure to the broader crypto, blockchain, and fintech industry.
Article continues below advertisement
Price prediction for 2021
As a diversified investment vehicle, the DAPP ETF won't see the same explosive gains that Bitcoin and Ethereum have seen over the past year. Some of the ETF's investments, like RIOT Blockchain, are incredibly volatile stocks. Others, like PayPal and Square, are much more stable and consistent in their performance. I would expect the DAPP ETF to see low double-digit gains as a consistent pattern going forward.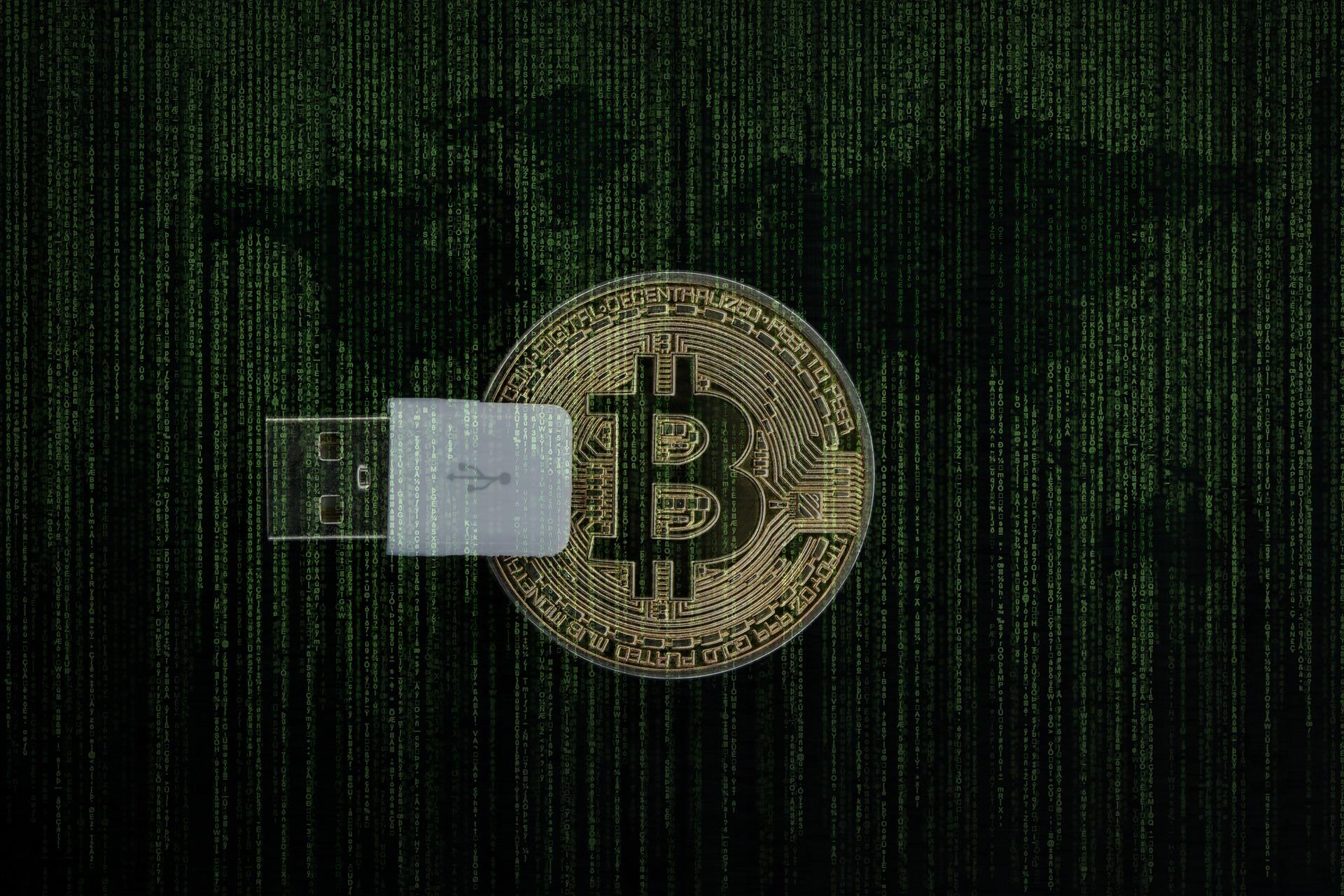 Article continues below advertisement
The main thing to keep in mind with crypto price predictions is that everything depends on the market. Right now, we are in an incredibly bullish environment for crypto. Around 74 percent of recently surveyed fund managers think that the crypto market is in a full-blown bubble waiting to pop. In contrast, just 7 percent thought that the stock market was in a bubble.
The point here is that cryptos could see a big crash in the future. If that happens, then everything's off the table in terms of price predictions. Right now, DAPP is trading for $32.7. If everything stays as it is, I wouldn't be surprised if prices reach $40 by the end of the year.
How to buy the DAPP crypto ETF
If you have a brokerage account where you buy and sell stocks, you can buy ETFs like DAPP pretty easily. Just type in the ticker in question as if it was a stock and you can buy individual shares of an ETF like any other investment.