Does Vanguard Have Any Cryptocurrency ETFs?
A trailblazer in the world of index funds, Vanguard doesn't have a shortage of ETFs either. As of 2021, the company has 50 ETFs in its collection ranging from large-cap blends to emerging markets. Do any of the ETFs cover cryptocurrency?
Article continues below advertisement
The short answer is no. There aren't any Vanguard ETFs specifically tailored to cryptocurrency. However, that doesn't mean that crypto doesn't impact existing Vanguard ETFs.
With Grayscale, there might soon be a Vanguard cryptocurrency ETF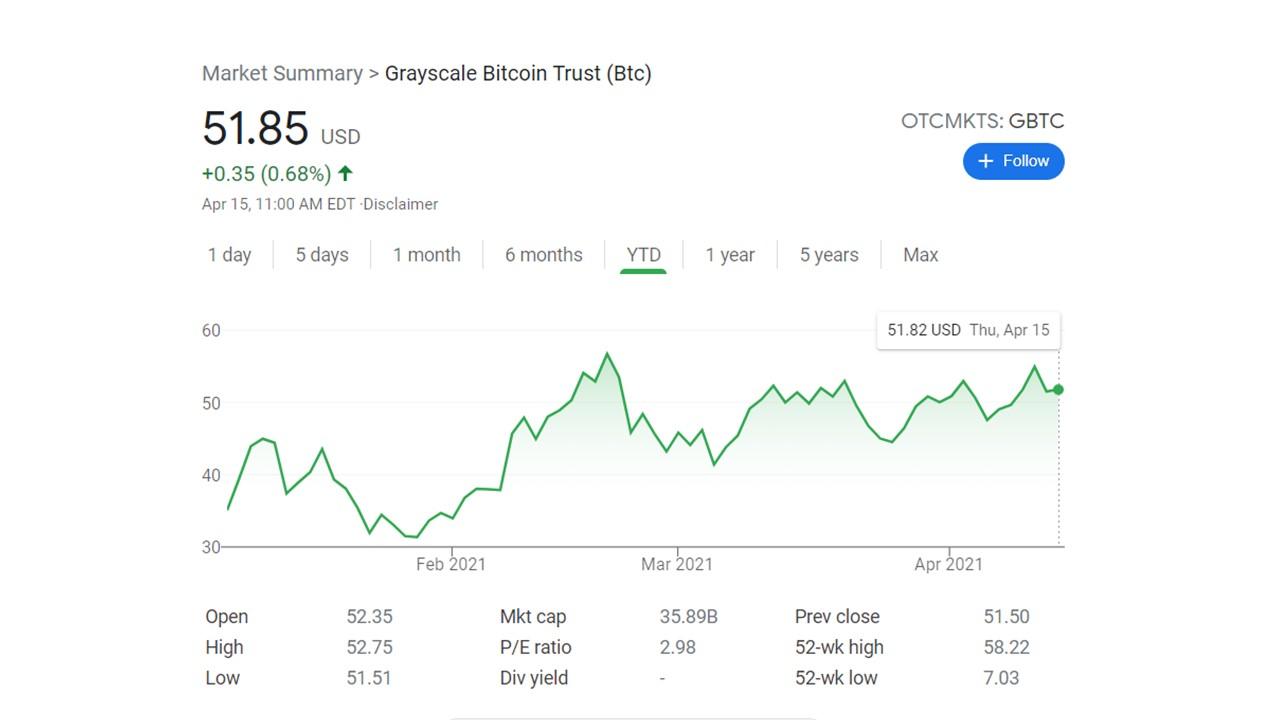 The Grayscale Bitcoin Investment Trust (BTC) is currently listed on the OTC Pink Sheets market. Because of this, Vanguard only offers access to the fund's prospectus. With the recent Coinbase IPO, Bitcoin surged in value and reached a record high of $64,829 in anticipation. Since the market close on April 9, shares of the BTC ETF have swelled as much as 11.78 percent with the stock trading at $51.70 per share as of mid-day on April 15.
Article continues below advertisement
Grayscale's crypto ETF might influence fund providers like Vanguard to develop their own cryptocurrency ETF in the future.
Vanguard funds that benefit from crypto mining
A few Vanguard funds have exposure to crypto mining company Riot Blockchain (NASDAQ:RIOT), including:
the Vanguard Total Stock Market ETF (VTI) with a 0.04 percent Riot allocation (for a market value of $6.64 million)
the Vanguard Extended Market ETF (VXF) with a 0.01 percent Riot allocation (for a market value of $11.38 million)
Article continues below advertisement
The diversification of these funds makes them a more secure investment than a sheer crypto transaction, which might appeal to investors who are interested in cryptocurrency but hold a lower risk tolerance. YTD, the VTI fund has seen a 12.54 percent boost. Meanwhile, VXF is up a similar 12.99 percent. The top holdings for VTI and VXF include blue chips like Apple, Facebook, Tesla, and Johnson & Johnson as well as successful stocks like DocuSign, Snapchat, and Square.
Vanguard uses Symbiont's blockchain technology for foreign exchanges, so it's definitely involved in the crypto atmosphere.
Article continues below advertisement
Vanguard ETFs with similar risk and reward potential as crypto investments
People love cryptocurrency for its novelty and its decentralization from banks and governments. However, many people also love the risk and reward associated with a crypto investment.
If you're more worried about the latter, the Vanguard Information Technology ETF (VGT) seems to be the way to go. Analysts widely consider this ETF to carry a higher risk than other Vanguard funds, but the rewards have proven to be worth many investors' while. In the past five years, VGT has swelled 252.26 percent. The YTD growth of 10.92 percent is still appealing for many investors, especially considering that we're only in April.
Where cryptocurrency ETFs stand in the eyes of regulators
Cryptocurrency isn't necessarily an SEC issue unless you cross over into ETF territory. The new SEC chairman, Gary Gensler, might adjust regulations related to cryptocurrency ETFs. However, Gensler's interest in Bitcoin shows that any regulations to come might be for the better. An increased trading volume could propel some of these crypto-oriented ETFs to new heights.