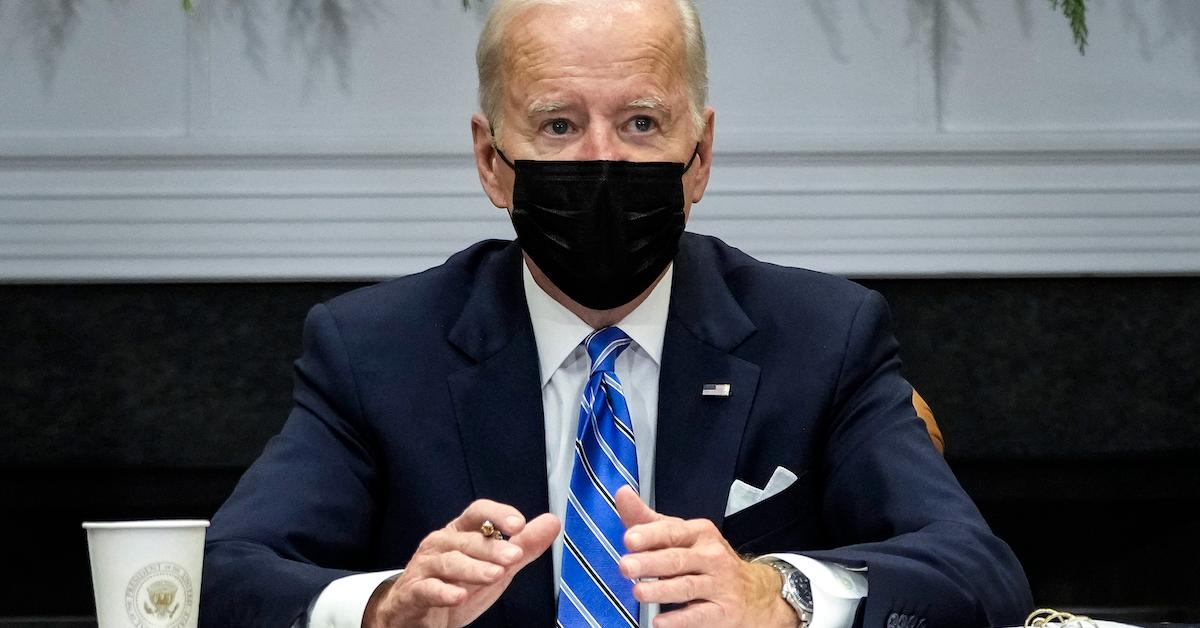 Are More People Dying From COVID-19 Under Biden Than Trump?
By Robin Hill-Gray

Dec. 22 2021, Published 12:20 p.m. ET
The COVID-19 pandemic has reached and surpassed a death toll of 800,000. Many people are starting to question how effective President Biden has been at handling the pandemic. The main question regarding his leadership is whether or not more people are dying from COVID-19 under his administration compared to former President Trump.
Article continues below advertisement
As the winter months approach, people are bracing for possible COVID-19 spikes as well as seasonal colds and the flu. This winter, the flu might be more aggressive for a country coming out of quarantine. How does Biden plan to control COVID-19 during the winter months?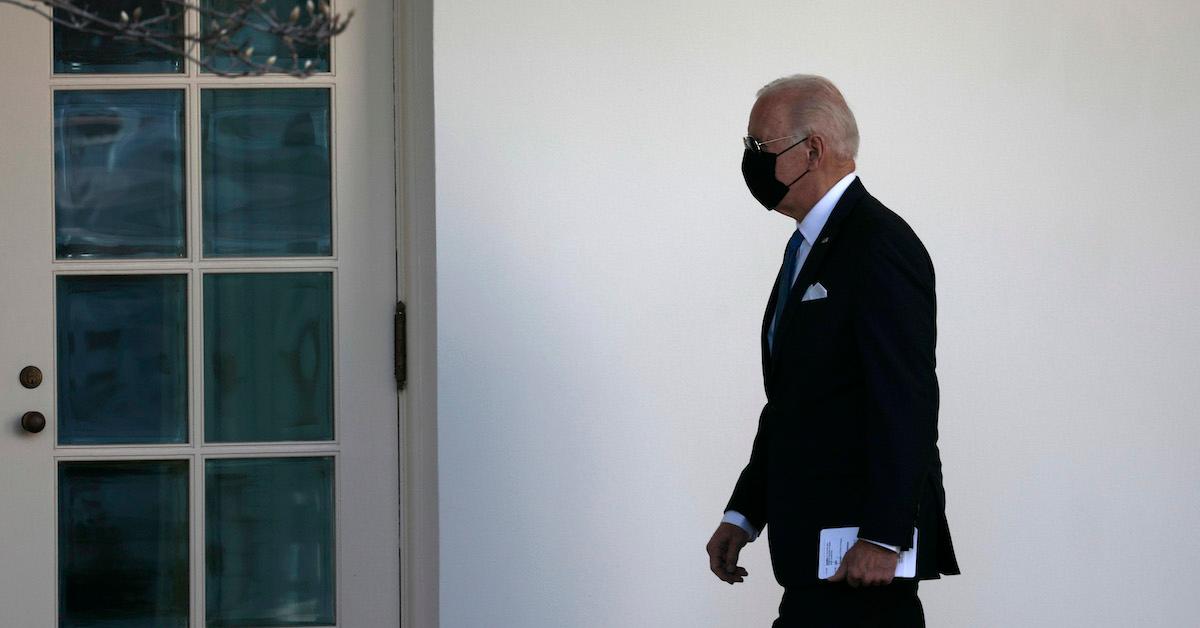 Article continues below advertisement
The COVID-19 death toll has surpassed 800,000.
On Dec. 14, the White House released a statement from President Biden. In the statement, Biden reflected on how many people have been affected by the 800,000 people who have passed. He also stressed the importance of people getting vaccinated. Biden cited how over 200 million Americans are fully vaccinated and people are also receiving boosters.
Biden said that getting vaccinated is a key component in facing the winter months ahead. He said, "As we head into the winter and confront a new variant, we must resolve to keep fighting this virus together. This means getting vaccinated and getting your booster shot, and taking other preventive measures such as masking." Political leaders and analysts have used this milestone to gauge whether or not Biden is actually doing better than Trump when it comes to reigning in the COVID-19 pandemic.
Article continues below advertisement
After former President Trump promoted confusing information about COVID-19 and its cases at the beginning of the pandemic, many people hoped that President Biden would be able to deliver on his promises and get the COVID-19 pandemic under control. He presided over the vaccine rollout and passed a pandemic relief package worth $1.9 trillion. Of the 800,000 U.S. deaths that have occurred since the COVID-19 pandemic started, at least 300,000 of the deaths occurred during Biden's presidency.
Article continues below advertisement
How's the COVID-19 death toll for Biden versus Trump?
The number of COVID-19 deaths under Biden has fluctuated. Some people aren't counting "deaths under Biden" until a certain date in his presidency. Fact-checkers reported numbers for comparison. As of Dec. 19, 803,593 people have died from COVID-19 since the beginning of the pandemic.
It was reported that OurWorldInData's number for Dec. 19 was higher at 806,439 deaths—351,754 happened in 2020 and 455,000 happened in 2021. For people who like to compare Trump and Biden's numbers, the dividing line was placed on Jan. 20. On that day, the cumulative COVID-19 deaths were 424,401.
Article continues below advertisement
So far, fewer people have died from COVID-19 under Biden with 379,192 deaths occurring from Jan. 20 to Dec. 19. Fact-checkers ruled that fewer people have died from COVID-19 under Biden so far compared to Trump, but the numbers will change. This ruling hasn't stopped political commentators. They think that regardless of how many people died, Biden's campaign was heavily founded on the idea of him being able to reign in COVID-19 better than Trump.
Article continues below advertisement
Biden shifts his attention to the unvaccinated.
Although Biden's numbers might show that his decisions regarding COVID-19 haven't been as bad as Trump's, he's still facing criticism. Biden said that the government would require insurance companies to reimburse customers who had to pay for COVID-19 tests.
A virologist at the Vaccine and Infectious Disease Organization, Angela Rasmussen, commented on this policy and said, "There's more uninsured Americans than that, and what we were only supposed to take one rapid test ever? These policies are completely inadequate."
Article continues below advertisement
Recently, Biden issued a warning about the pandemic. "For the unvaccinated, we are looking at a winter of severe illness and death for the unvaccinated– for themselves and the hospitals they'll soon overwhelm." The warning has evoked numerous criticisms for the way the language shifted attention to the unvaccinated.
The omicron variant of the COVID-19 virus challenges the effectiveness of vaccines and boosters. Biden has made it clear that the pandemic will be much harder on the unvaccinated than the vaccinated.