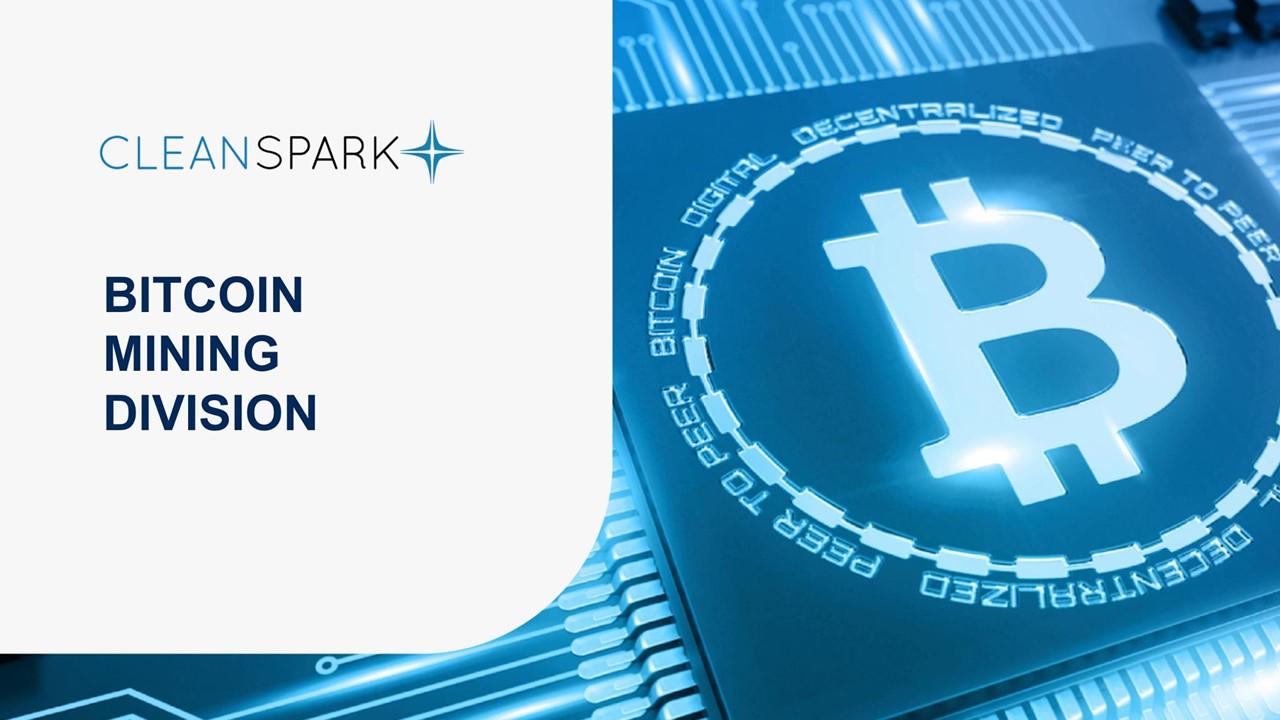 CleanSpark: Ignore the Noise and Buy the Stock in 2021
CleanSpark stock opened over 20 percent lower on March 16 after announcing a discounted stock sale. The company has followed in the footsteps of many other companies that have used the spike in their stock prices to issue more shares and raise cash. What's the forecast for CLSK stock in 2021? Should you buy it or stay away from the company?
Article continues below advertisement
There has been a wave of stock issuances from listed companies over the last year. Tesla used them beautifully to raise $13 billion in 2020. NIO, XPeng, and Li Auto also raised cash by selling shares. Recently, Zomedica raised cash by selling shares.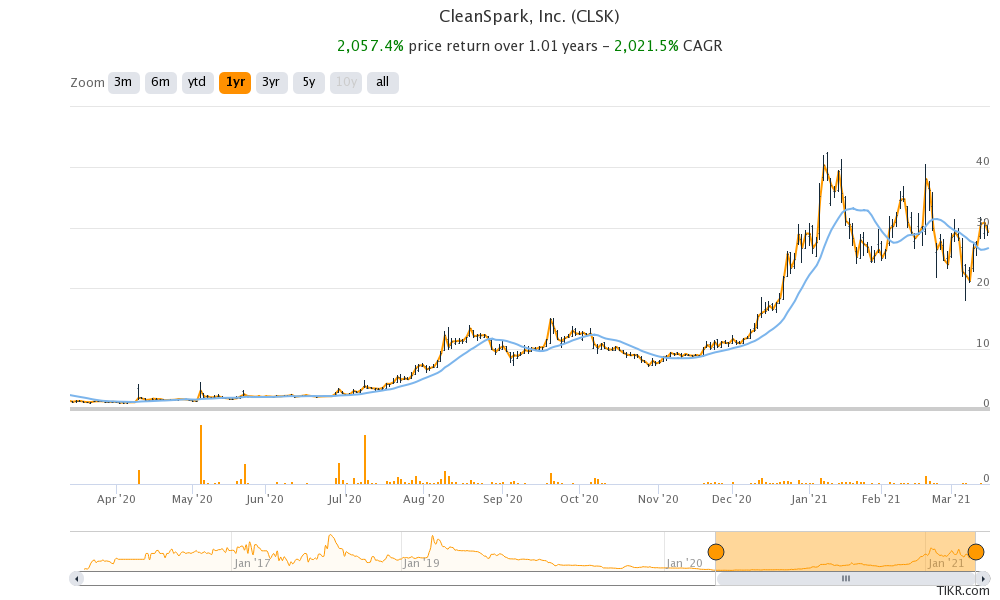 Article continues below advertisement
CleanSpark's stock issuance
When so many companies are raising capital by issuing shares, why is there so much noise about CleanSpark doing it? After all, companies are within their rights to issue new shares and investors use their discretion to buy them.
Two things look problematic in CleanSpark's stock offering. First, the shares were issued at a massive discount to CLSK's stock price. The stock is trading near $22 in early trading on March 16, which happens to be the price at which CleanSpark priced the shares.
Article continues below advertisement
Second, the company is raising $200 million from the share issuance. To put that in perspective, its market capitalization is a little over $550 million. This would mean that the company's outstanding shares would increase by over 35 percent after the share issuance.
This would mean earnings dilution whenever CleanSpark starts posting profits. However, for now, markets are in love with everything related to bitcoins and cryptocurrencies. Stocks of companies that are in these industries have been on a fire over the last year as bitcoin prices reached record highs.
Article continues below advertisement
CLSK's stock forecast
Only two analysts are covering CLSK stock. Its median target price is $47.50, which is a premium of 108 percent over the current prices. CleanSpark's lowest and highest target prices are $45 and $50, respectively. Both of the analysts surveyed by CNN Business have a buy or equivalent rating on the stock.
Article continues below advertisement
CleanSpark is a bet on bitcoin mining and microgrid.
Wall Street is quite bullish on CLSK stock. The company is a dual bet on bitcoin mining and microgrid. According to CleanSpark, a microgrid is "a set of resources and storage (batteries) used to provide a source of energy distributed from a central utility provider." Citing data from Navigant Research, CleanSpark sees the global market for microgrids rising at a CAGR of 28 percent between 2020 and 2029 and reaching $40 billion.
Article continues below advertisement
CleanSpark is growing fast. The company's revenues have doubled every year for the last three fiscal years including a 122 percent increase in fiscal 2020. The company has four business segments.
While the hardware segment has an average EBITDA margin of around 15 percent, the Consulting Services, bitcoin mining, and SaaS (Software as a Service) segments have average EBITDA margins of 60 percent, 80 percent, and 90 percent, respectively. The margins look quite juicy.
Article continues below advertisement
CLSK's valuation
CLSK is targeting revenues of $30 million for 2021, which would mean a YoY rise of 300 percent. The stock trades at an NTM EV-to-sales multiple of 8.5x, which looks attractive considering the valuations of some of the other bitcoin mining companies.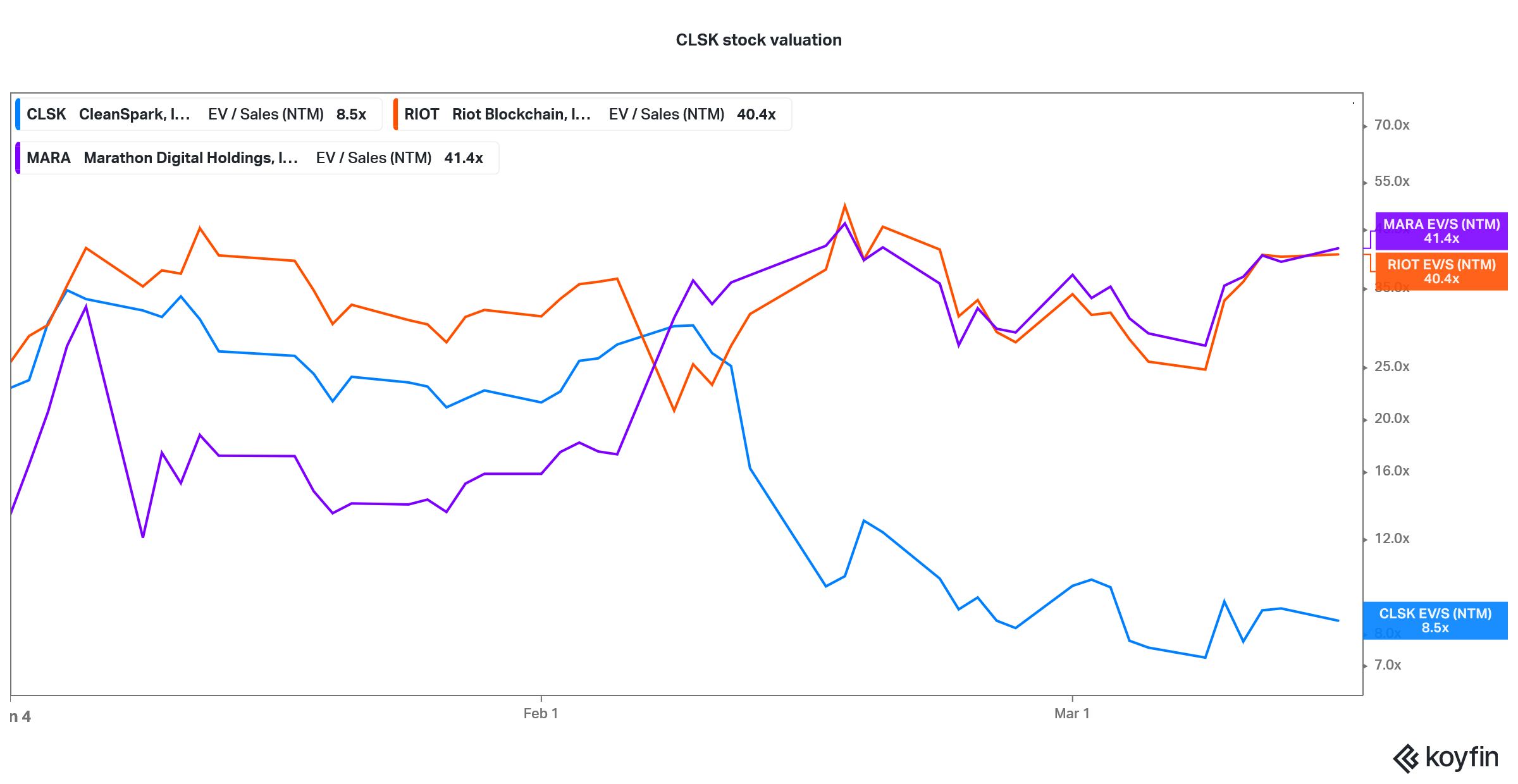 Article continues below advertisement
Should I buy CLSK stock?
Currently, Riot Blockchain and Marathon Holdings trade at NTM EV-to-sales multiples of 40.4x and 41.4x, respectively. While the share offering is a discounted price, it's coming after an over a 2,000 percent increase in CLSK stock over the last year.
After the share issuance, CLSK would have plenty of cash to fund its growth objectives. If you believe in the blockchain and bitcoin story and are looking at a company with diversified operations along with bitcoin mining, CLSK would fit the bill.