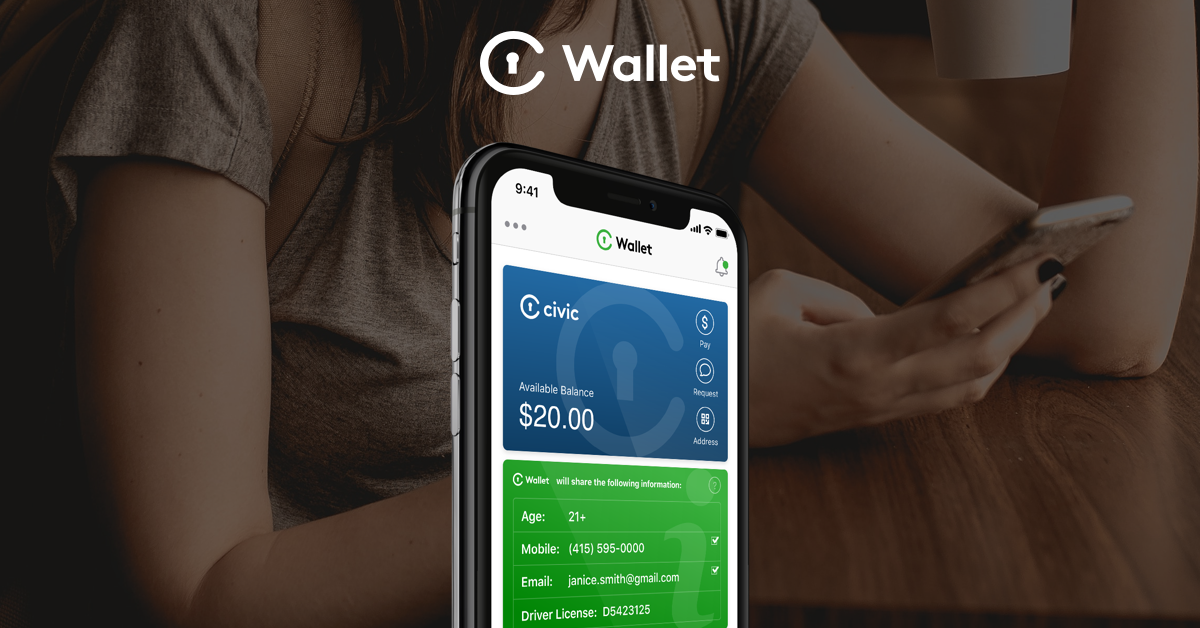 Civic Crypto Price Prediction Shows Huge Upside Potential
Article continues below advertisement
Currently, Civic token trades at $0.27 after rebounding strongly from its all-time low of $0.010 in March 2020. The altcoin is associated with a project focused on identity verification and combating fraud, which remains a major problem. There are 670 million CVC tokens in circulation, which represent 67 percent of the maximum supply of 1 billion tokens.
What is Civic (CVC) crypto and how does it work?
Civic is an identity solution based on the Ethereum blockchain. It provides tools that people and businesses can use to protect personal data. The Civic token is the official cryptocurrency for transactions on the Civic platform.
Article continues below advertisement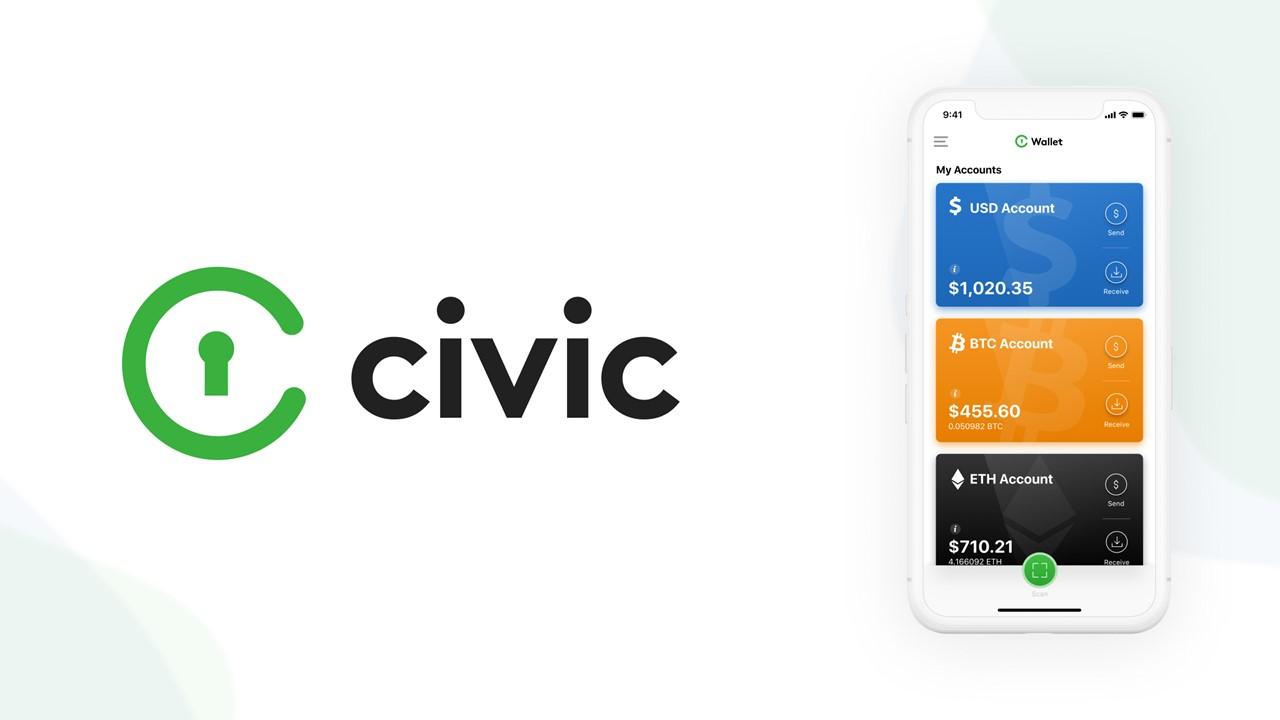 The platform brings service providers, consumers, and validators together. When signing up for a service through Civic, consumers get the tools to share personal data securely and in a manner that keeps them in control. The validators help the service providers verify the information shared by the consumer.
Article continues below advertisement
Validators receive the Civic token as a reward for their work. You can also earn Civic tokens for signing up for a service or introducing a new user to service providers on the Civic platform.
Civic's technology helps businesses sign up customers faster while reducing the risk of fraud. On the other hand, people are able to control how they share personal information with businesses. It's easy for people to sign up for the services that they want.
Article continues below advertisement
Civic crypto news
Civic isn't in the headlines much like Bitcoin or Dogecoin. Recently, Civic shared important news that prospective investors need to know. The platform has integrated with Solana blockchain to speed up the adoption of its digital identity solution. The integration also comes with cost benefits that can boost returns for investors.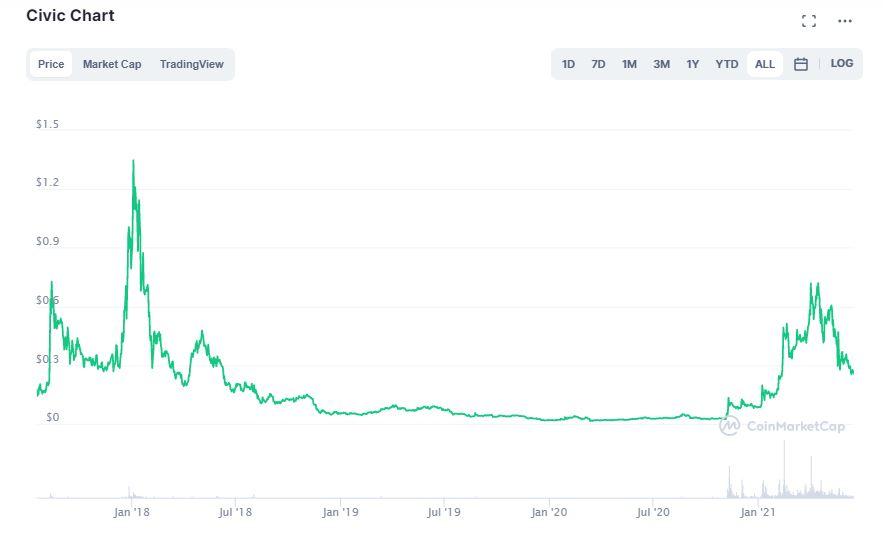 Article continues below advertisement
Civic (CVC) crypto price prediction
The demand for identity management solutions is only going to increase amid the digital transformation. With identity fraud remaining a major risk for businesses, Civic has the solution that many companies want to use. As a result, investors want to know Civic token's price outlook.
According to WalletInvestor, the CVC coin price will reach $0.64 a year from now, which suggests a nearly 140 percent upside to the current level. In five years, it sees the altcoin hitting $2.13, which implies a nearly 700 percent upside potential.
Article continues below advertisement
Digital Coin Price expects Civic crypto to close 2021 at $0.42, which suggests a 60 percent upside potential. Digital Coin Price predicts that the altcoin will keep gaining ground in the coming years, hitting $0.52 in 2022, $0.60 in 2023, and $0.90 in 2025.
CVC crypto is a good investment.
Civic coin has gained more than 200 percent in 2021 and about 800 percent in the past year. In March 2020, the altcoin sank to its all-time low of $0.01081. Investors who bought that dip have now seen returns on investment of more than 2,300 percent. In that same period, the S&P 500 has returned less than 60 percent.
Article continues below advertisement
Is too late to invest in CVC coin? Looking at Civic crypto price predictions, the altcoin still has more room to run. Since the CVC token currently trades 80 percent below its all-time high of $1.66 reached in 2017, the upside potential looks huge after it starts returning to the peak.
Best way to buy CVC crypto
The Civic token has broad exchange support, which contributes to it being a highly liquid altcoin. You can buy the CVC token on Coinbase, Binance, Huobi, Gate, Cex, Bittrex, and HitBTC.
If you have capital in the U.S. dollar, the best places to buy the Civic token are HitBTC and Cex. If you're looking to convert other cryptocurrencies like Bitcoin or Ethereum to Civic token, the best places for such transactions are Binance, Gate, Huobi, and Bittrex.