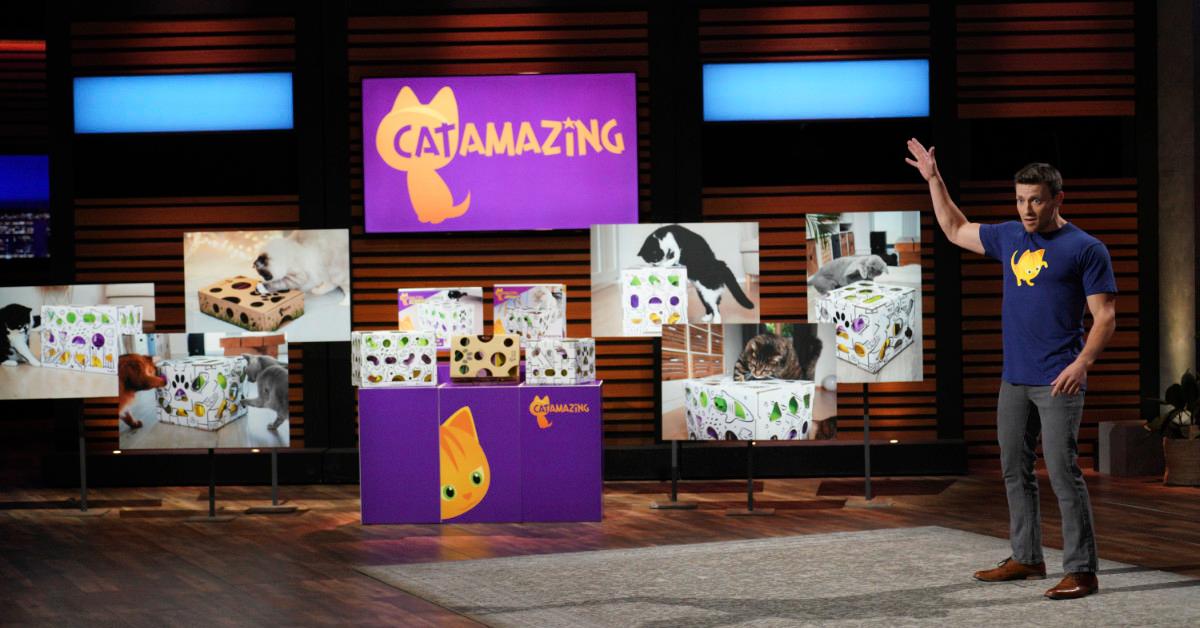 Cat Amazing Sells Out of Its Interactive Toys Before Its 'Shark Tank' Episode
By Dan Clarendon

Apr. 15 2022, Published 3:56 p.m. ET
Here's an interesting update about Shark Tank's Cat Amazing. The company sold out of its cat toys even before Cat Amazing founder and CEO Andrey Grigoryev appeared on the ABC reality show on Friday, April 15.
Article continues below advertisement
Earlier in the day on Friday, a message on the product webpages for Cat Amazing's Classic, Sliders, and Mega toys announced the news: "Sharks, you cleaned us out. Pre-order now for early May delivery!" (Cat Amazing also offered Shark Tank viewers a 10-percent discount.)
Andrey Grigoryev is the CEO of Cat Amazing, but his cat Mooky is the brains behind the operation!
The Cat Amazing origin story on the company's website claims it was a cat named Mooky who came up with the idea for the "best cat toy ever," an interactive puzzle box made out of cardboard, and Grigoryev was just the human messenger.
Article continues below advertisement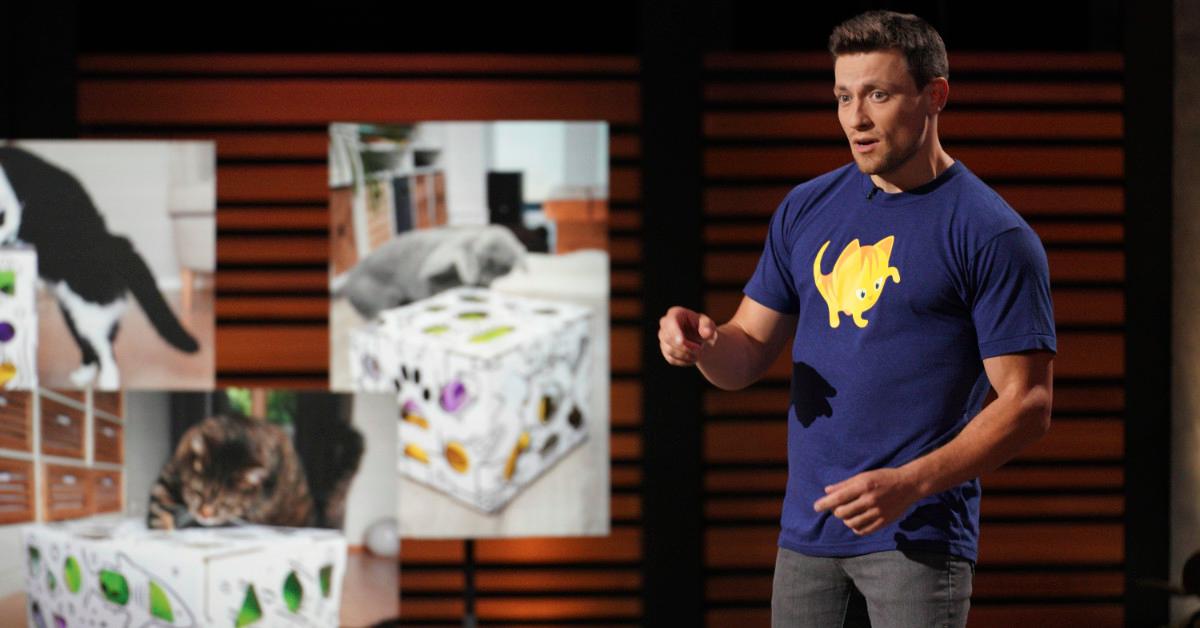 "Mooky summoned his human lackey Andrey, and they immediately got to work. Progress was slow at first—the lackey was not evolved enough to understand telepathy, and could not even speak Meowth, the Universal Language of Intelligent Beings," the story adds. "Truth be told, Mooky grew more than one grey whisker in trying to get the numbskull to cooperate."
Article continues below advertisement
Once Andrey and Mooky settled on a design for the toy, they looped in other human employees and two more four-legged colleagues (an intern Eli and a QA head named Zeke).
"The rest, as they say, is history," the site adds. "But you can be sure that this is only the beginning, as the crew is already back in the shop, coming up with creative concepts for awesome cat toys! (Well, you know who's actually coming up with them.)"
The products are available from Amazon, Chewy, and Walmart.
Amazon, Chewy, and Walmart all have product listings form the Cat Amazing Classic—it's listed for $15.93 on all three e-commerce sites—but Chewy and Walmart do note that the toy is currently out of stock.
So far, Cat Amazing Classic has a customer review average of 4.1 out of 5 on Amazon, after more than 5,600 reviewers gave their take on the product.
Article continues below advertisement
"I was skeptical. However, my pictures speak for themselves," one customer wrote in 2017 in their five-star review. "My lazy, overweight, senior kitty is pictured with her paws in the box! Do they enjoy trying to solve the puzzle? I'm not sure, but either way it certainly keeps them occupied for a while."
That same customer updated their review in 2021, too, writing, "It's still kicking. Yeah, $15 for a cardboard box... but one that your cats will use for years."
Article continues below advertisement
Now Cat Amazing is headed to 'Shark Tank.'
Cat Amazing is one of the products featured in Shark Tank Season 13, Episode 19. In the episode—airing Friday at 8 p.m. ET—Mark Cuban, Robert Herjavec, Kevin O'Leary, Lori Greiner, and Daymond John will determine if Grigoryev's company has claws, so to speak.
An ABC synopsis teases the other products from the same episode: "A husband and wife from Renton, Wash., turn their potty-training struggle into a product used to aid your toddler to achieve this major milestone; while an entrepreneur from Derby, Conn., presents his modern solution to an age-old hair-cutting problem with his all-new measuring tool. A husband and wife from Columbus, Ohio, are on a mission to inspire children with their inclusive product line while providing aid to minor injuries."