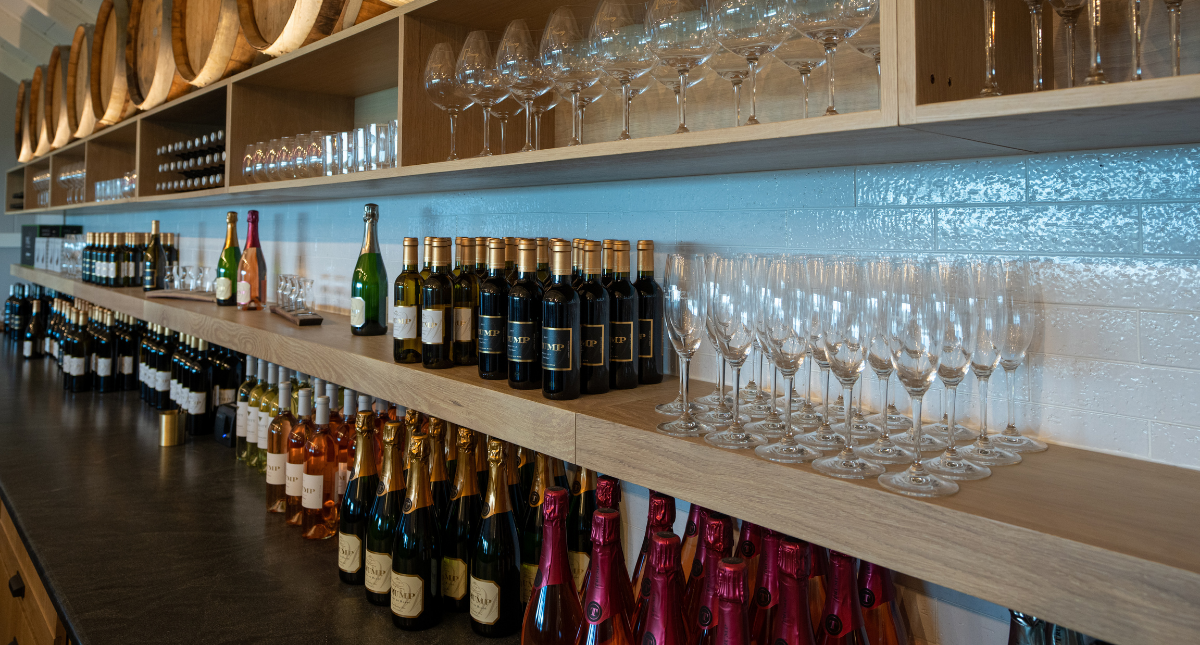 Here's How You Can Visit Trump Winery in Charlottesville, Virginia
Visiting a winery can be an exciting experience. Wine tasting not only provides access to taste different wines but also gives visitors insight into how the wines are made. Located in Charlottesville, Virginia, Trump Winery seeks to offer an enriching wine tasting experience. Here's everything you need to know about visiting.
Article continues below advertisement
Though he purchased it in 2012 for $6.2 million, Donald Trump doesn't own Trump Winery. Public understanding of who owned the winery was muddled when he made claims in 2017 that he owned "the largest winery in the United States."
Article continues below advertisement
Who owns Trump Winery?
The winery is actually registered under Eric Trump Wine Manufacturing LLC. The winery is not managed by or affiliated with Donald Trump or the Trump Organization. Eric Trumps owns and manages Trump Winery
Article continues below advertisement
Trump wine reviews
The four main Trump wine categories are sparkling, white, rosé, and red. The President's Bundle, which costs $74, is a collection to commemorate the 10th anniversary of Trump Winery. It comes with anniversary glasses and a 750 mL bottle of Winery President Eric Trump's favorite wine, the 2017 New World Reserve. The red wine has toasted oak, currant, and black cherry notes. It's recommended to have alongside steak, lamb, and intense cheeses such as gruyère.
The 2020 chardonnay at $18 is described as a "fresh and creamy" chardonnay with hints of lemon, orange blossom, and white peach. It's best with roasted chicken, a salad, or fresh seafood. Another recent release is the 2020 sauvignon blanc, at $20. It's described as having aromas reminiscent of tropical fruits, green bell pepper, and lemongrass. Customers are encouraged to pair it with seafood and salads. Wine lovers interested in trying a bottle of Trump wine can purchase a bottle directly on the website.
Article continues below advertisement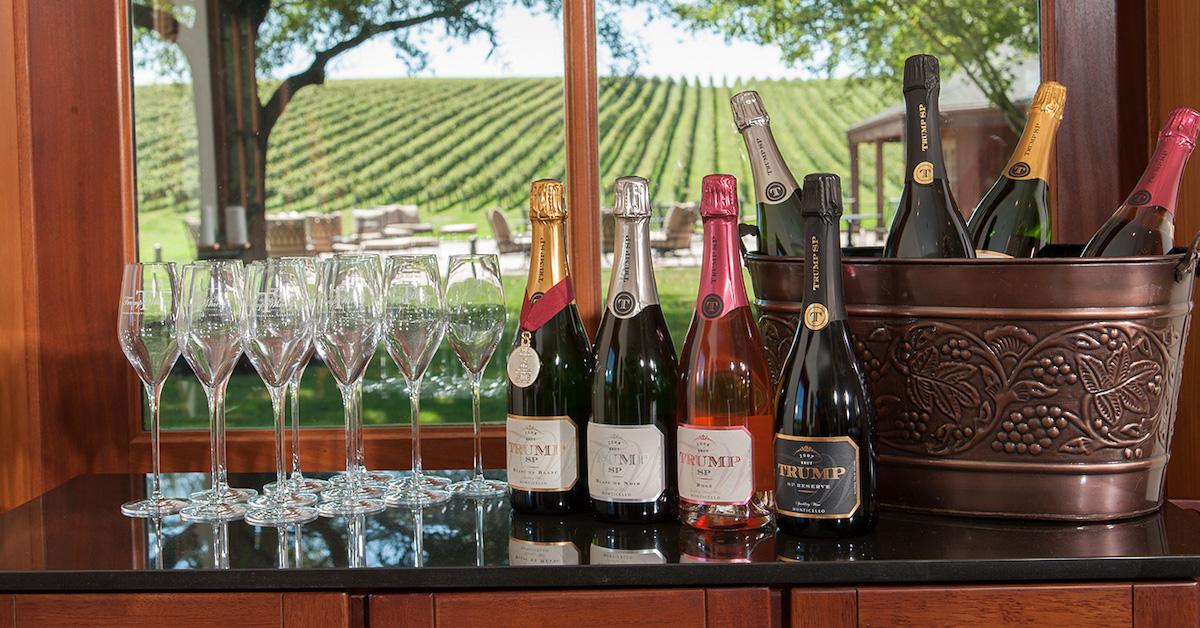 Business Insider gave Trump Winery a good review and called it a "shockingly good experience." The review continues detailing the experience with three specific wines. First was the blanc de blanc, which it referred to as being pleasant with a "sparkling effervescence." The second wine was the chardonnay (good, but not overwhelmingly so), while the rosé received the best review.
Article continues below advertisement
Trump Winery's rosé was described as having a "summery drinkability" that was a nice alternative to stereotypically sweet rosé wines. Vanity Fair, however, gave Trump wine a low rating, describing it as "Welch's grape jelly with alcohol." It even went on to suggest that the "horrific wine" is the "ultimate metaphor" for Donald Trump's presidency.
Is Trump Winery open to visitors?
Trump Winery is open for visitors. It operates year-round from 11 a.m. to 5 p.m., Wednesday to Monday. Groups of fewer than 8 are welcomed on a first-come, first-served basis. Groups larger than 8 are directed to call and create a reservation. In the Tasting Room, visitors can sample wines and shop for gifts, apparel, and wine. Customers are also able to book the Trump Winery for events and weddings.
Wedding guests have the option to stay at the winery at the Albemarle Estate, which is described as a luxury boutique hotel. Those staying will also have access to the property's gardens for photos and events. The winery boasts reception areas, a grand hall, and a chapel.