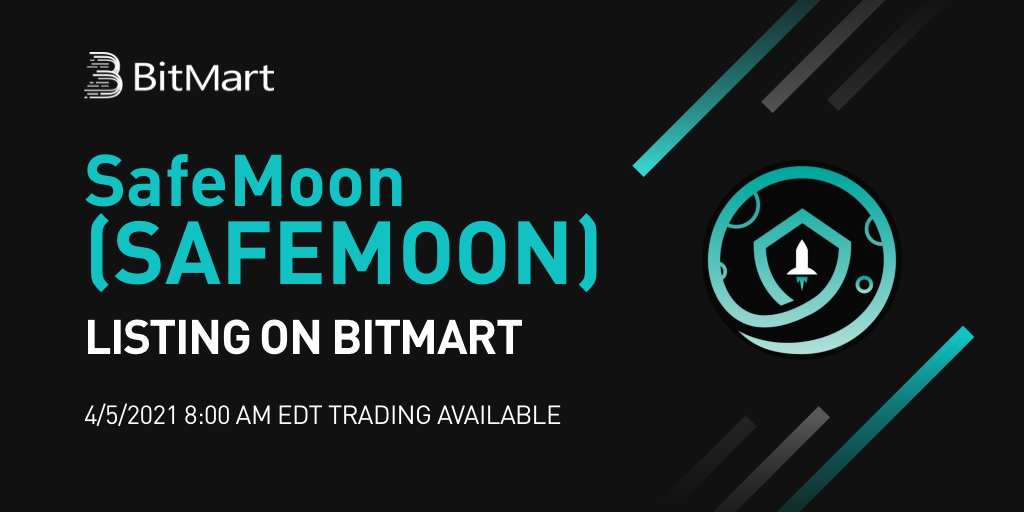 Buying SafeMoon on BitMart Helps Investors Get Around Binance
There has been no shortage of speculative, high-growth cryptocurrencies that have popped up recently. While a lot of them have fizzled out in recent weeks, a few of these tokens are still staying strong. Perhaps the single best performing coin on the market is a crypto called SafeMoon. This meme coin was designed entirely around the premise that its prices will continue to rise due to its tokenomic model. With prices remaining strong, many are wondering how to buy SafeMoon right now.
Article continues below advertisement
While the process is pretty simple on most cryptocurrency exchanges, there is particular interest in learning how to buy SafeMoon on BitMart. If that's you, here's what the process looks like.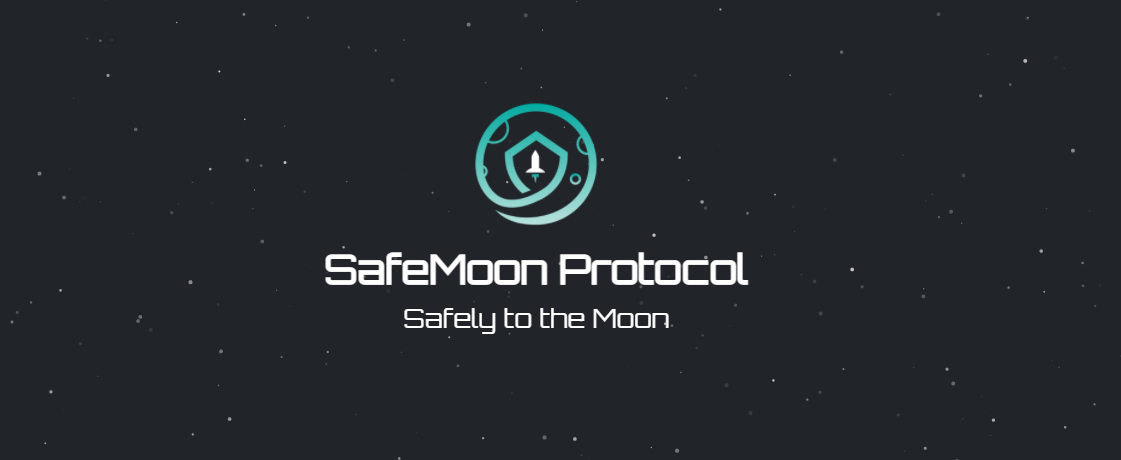 Article continues below advertisement
Why buying SafeMoon can be tricky
For most cryptocurrencies, it's not that hard to make a purchase. If a token you want isn't listed on Coinbase or Binance, you can always find it being traded on a decentralized exchange, like UniSwap. Most decentralized exchanges are super easy to use, and you can complete your transaction in just seconds.
However, unlike most other altcoins and meme coins, SafeMoon isn't built on Ethereum. That means most decentralized exchanges, which trade mainly Ethereum-based tokens, aren't going to be able to offer you any SafeMoon. Instead, SafeMoon is built of the Binance Smart Chain, a more centralized blockchain network that's run by Binance.
Article continues below advertisement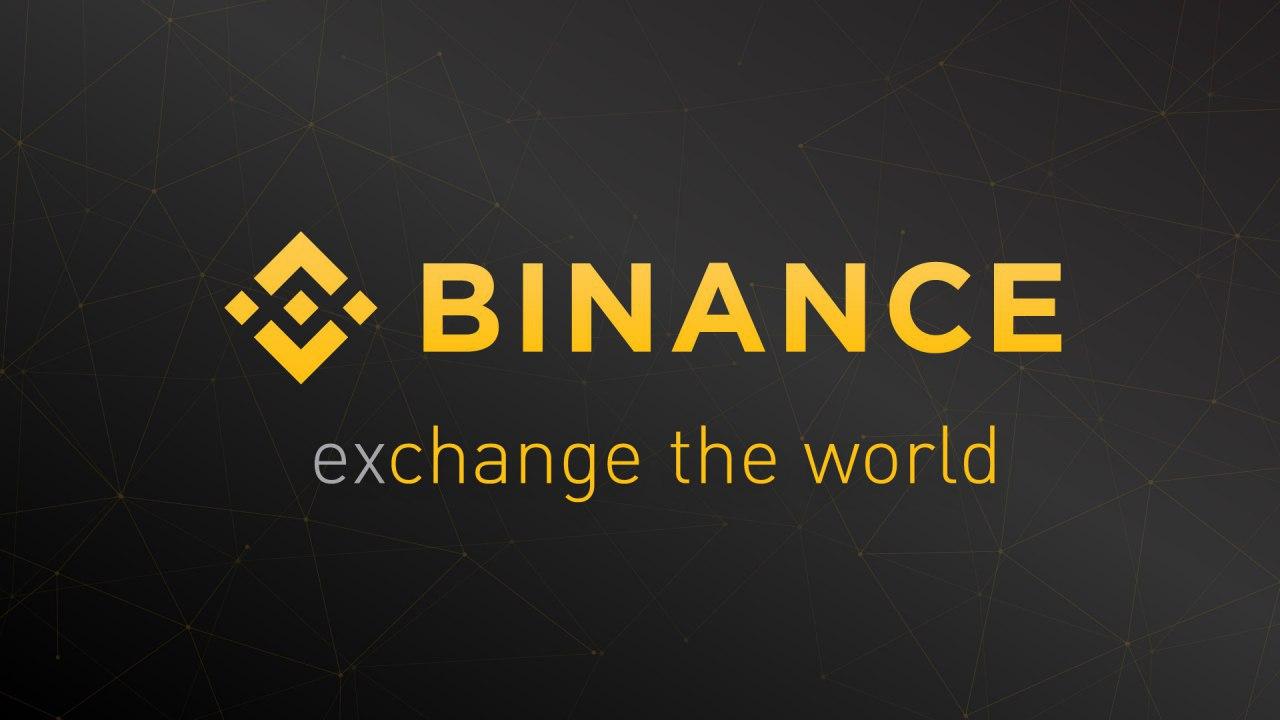 Normally, that means you need to own some BNB, usually bought on the Binance platform, before exchanging it on a decentralized exchange that operates on BNB, like PancakeSwap. However, if you don't have any BNB or don't want to go on the Binance platform to buy some, things get a bit trickier.
Article continues below advertisement
How to buy SafeMoon on BitMart
To get around this, a lot of people are buying SafeMoon on BitMart, which lets users buy SafeMoon using Tether (USDT), a U.S. dollar-based stablecoin. This way, you can directly bypass having to deal with BNB.
To get started, you'll need to create an account on BitMart, which doesn't take long. BitMart does have know-your-customer (KYC) requirements, as do most exchanges nowadays, so you'll want some ID handy with you. Once this is done, you'll need to transfer some USDT from another wallet you have to your BitMart account. Alternatively, you can buy USDT directly on the platform.
Article continues below advertisement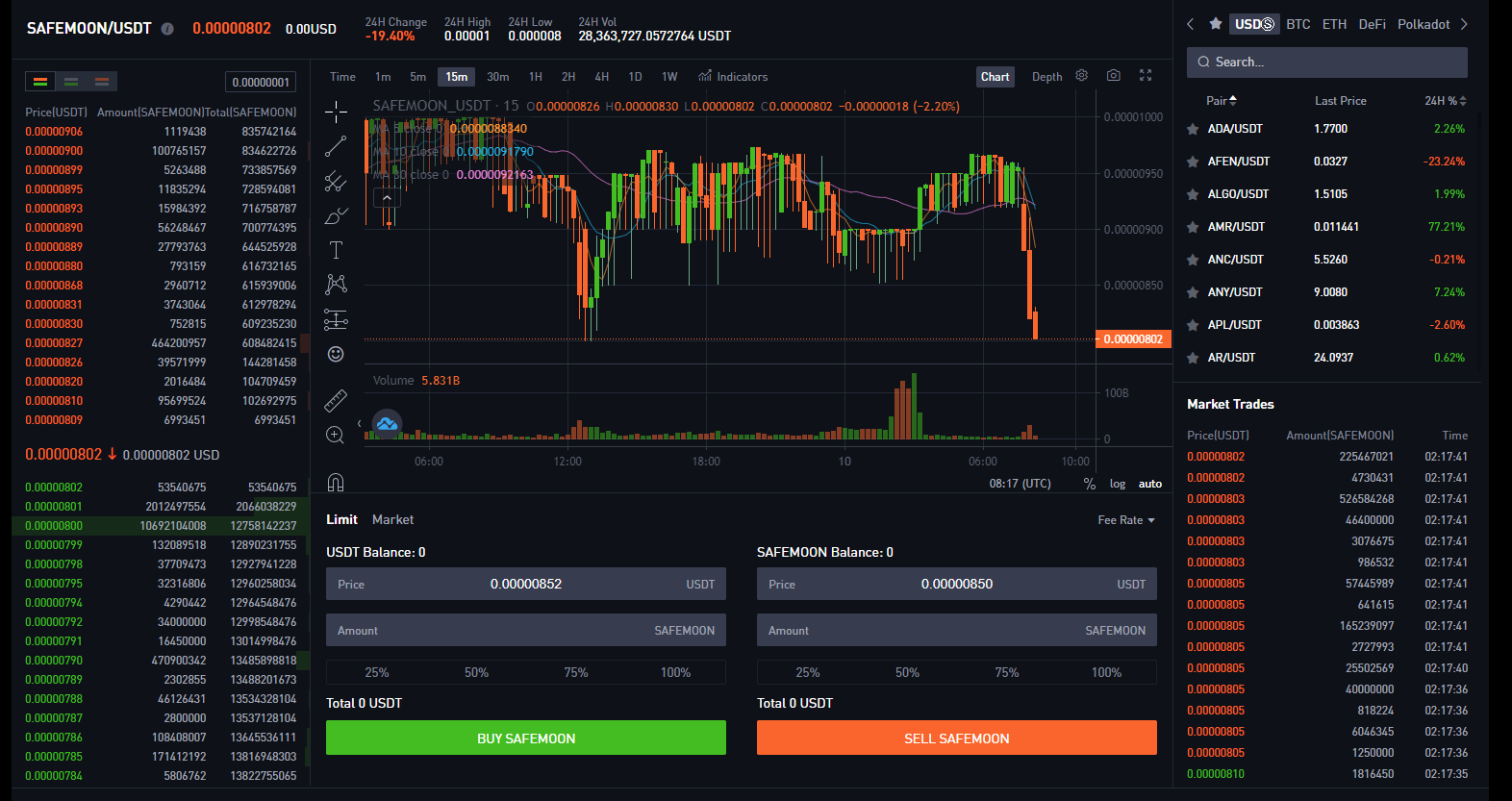 Once done, all you need is to go on the BitMart market, find SafeMoon under the MOON ticker, and buy it with your previously purchased/transferred USDT. That's it!
Article continues below advertisement
Will SafeMoon continue to go up?
People are wondering whether SafeMoon reached a high back in April when prices scratched $0.000014. Currently hovering around $0.000007, SafeMoon still has a lot more upward potential. The coin's main appeal is due to its tokenomic model. Every time Safemoon is bought or sold, 5 percent of it bets burned automatically, while another 5 percent gets redistributed to the rest of the SafeMoon holders. The idea is that this will encourage people to keep holding their MOON tokens, rather than constantly day trading it. It's probably for this reason why SafeMoon hasn't collapsed yet, as many other meme coins have.
As long as this crypto bull market remains strong, SafeMoon could continue to go up in price, maybe to $0.000020 to $0.000030. However, don't ever invest more money than you'll willing to lose, especially with speculative meme coins like this one.