DCRB SPAC Stock Is a Buy With or Without EV Startup Hyzon
DCRB stock is attractive regardless of the Hyzon merger deal because of the target sector's prospects. Should investors buy the stock?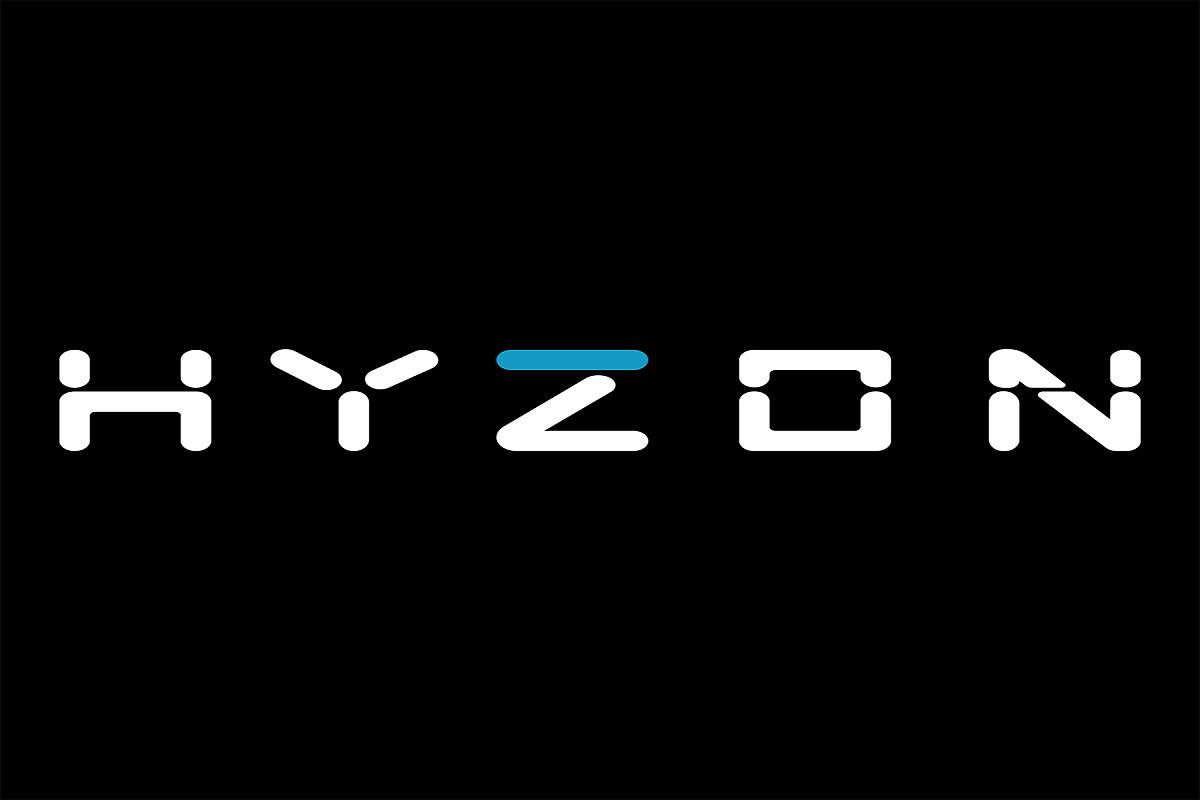 Decarbonization Plus SPAC (DCRB) stock popped up as much as 28 percent in the pre-market session on Feb. 5. The spike followed a report that Decarbonization Plus might take Hyzon Motors public. Should you buy DCRB stock before the Hyzon Motors merger deal is confirmed?
Article continues below advertisement
Article continues below advertisement
DCRB stock closed at about $14 on Feb. 4 after slipping about 2 percent. It has gained 30 percent in 2021, which puts it among the fast-moving pre-deal SPACs. Churchill Capital Corp IV (CCIV) and Pershing Square Tontine Holdings (PSTH) are the other SPAC stocks that have soared even before finding a target.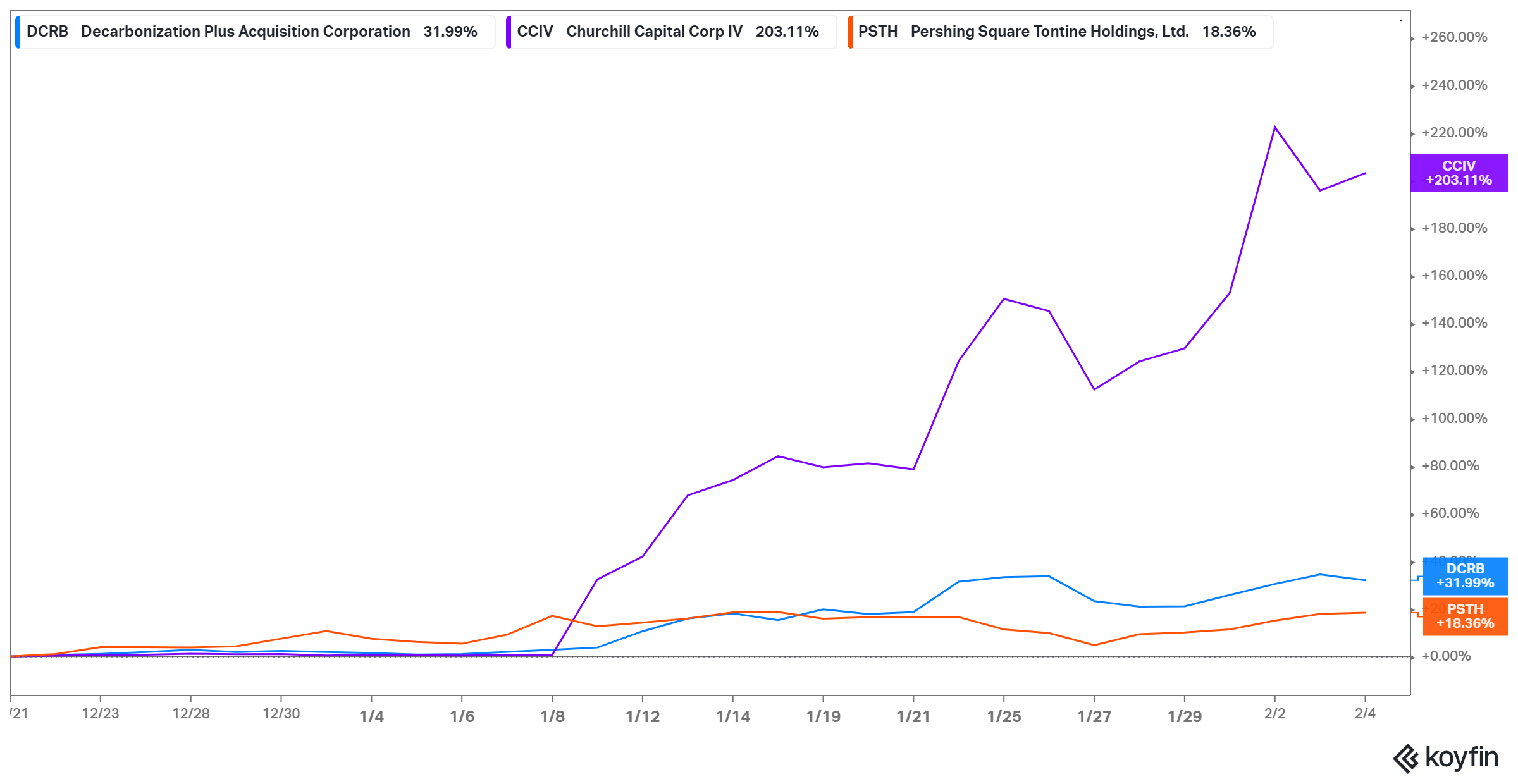 Article continues below advertisement
The chart above shows the action in DCRB stock alongside other pre-deal SPACs. Shares of the shell companies have spiked despite some investors fearing that SPAC mania could lead to a stock market bubble.
Who owns Decarbonization Plus DCRB?
Decarbonization Plus SPAC is sponsored by private equity firm Riverstone. It's Riverstone's third blank-check company targeting the clean energy sector. The blank-check company is led by Erik Anderson as CEO. He's leading the search for the target business to acquire and take public. Peter Haskopoulos is the company's finance chief. Riverstone founders Pierre Lapeyre and David Leuschen sit on the board of Decarbonization Plus SPAC.
Article continues below advertisement
Article continues below advertisement
SPAC sponsors put in the initial investment to launch the project. They end up owning at least 20 percent of the shell company, which in turn leads to a substantial stake in the business the SPAC takes public.
Decarbonization Plus conducted its SPAC IPO in October 2020 and managed to raise $226 million. DCRB stock debuted at $10 per share and didn't change much by the end of the year. It crossed the $11 price for the first time in January 2021 and traded above $13 for the first time in February. SPACs don't reveal their targets in advance. However, Decarbonization Plus revealed that it was looking for a target in the clean energy sector.
Article continues below advertisement
Hyzon and Decarbonization Plus SPAC merger rumors
Hyzon Motors makes electric vehicles that run on fuel cells. Its products include buses and trucks. Previously, Hyzon Motors was a unit of Horizon Fuel Cell Technologies, a Singapore-based company that develops developing fuel cell technology. Bloomberg reported that Hyzon has agreed to go public through a merger with Decarbonization Plus SPAC. The deal would value the combined company at more than $2 billion.
Article continues below advertisement
Decarbonization Plus is considering raising more money, possibly through PIPE transactions, to allow it make a bigger investment in Hyzon. If a deal goes through, those holding DCRB stock would get a piece of Hyzon and the stock would take on a new ticker symbol. Hyzon investors include French oil major Total SE, Audacy Ventures, Ascent Hydrogen Fund, and Hydrogen Capital Partners.
Article continues below advertisement
Hyzon has already put more than 400 vehicles using its fuel cell technology on the road. It aims to have 5,000 vehicles on the road by 2023. The startup is ramping up its manufacturing capacity. In addition to its New York facility, it plans to set up a factory in the Netherlands. Hyzon already has manufacturing deals in Australia and China. It aims to produce 40,000 vehicles a year by 2025.
By going public through Decarbonization Plus, Hyzon would join the ranks of Nikola, Fisker, and Arrival as EV companies that took the SPAC route to the public market. The other EV companies taking the same route are Faraday Future and Proterra, which counts billionaire Chamath Palihapitiya among its investors.
Article continues below advertisement
Article continues below advertisement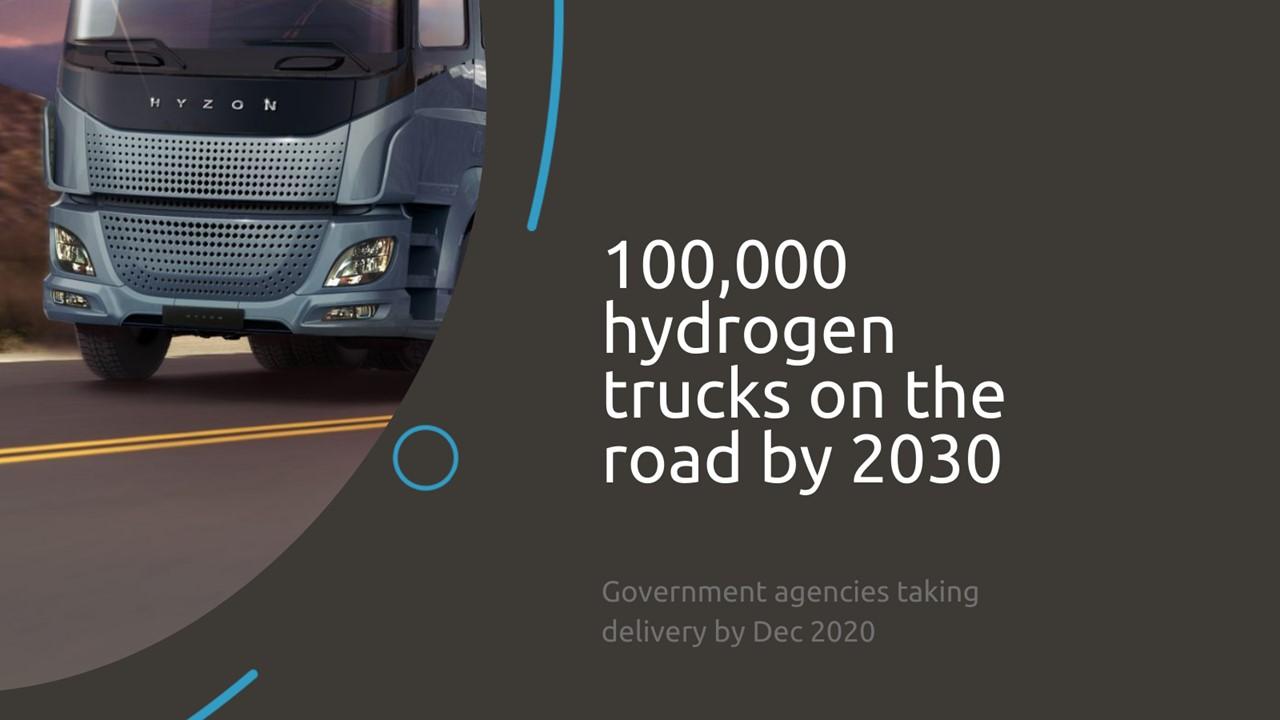 DCRB stock on Stocktwits
The Decarbonization Plus SPAC has become a major talking point on the online investor forum Stocktwits. Many Stocktwits investors are bullish on DCRB stock. They're particularly excited about a possible merger with electric vehicle startup Hyzon. An investor posting under the name Monicabluebird predicts that DCRB stock could soar to $50.
DCRB stock is a buy before the Hyzon merger
DCRB stock is worth considering for those seeking exposure to the clean energy sector. The Biden administration plans to make all government vehicles electric. As a result, the Decarbonization Plus SPAC merging with Hyzon would be a great deal for its shareholders. Even if the Decarbonization Plus SPAC doesn't combine with Hyzon, it targets a sector with bright prospects.