Doma SPAC Merger: Should You Bet with BlackRock and SoftBank?
Considering the CAP SPAC stock's low price, investors may want to buy it before the Doma merger closes.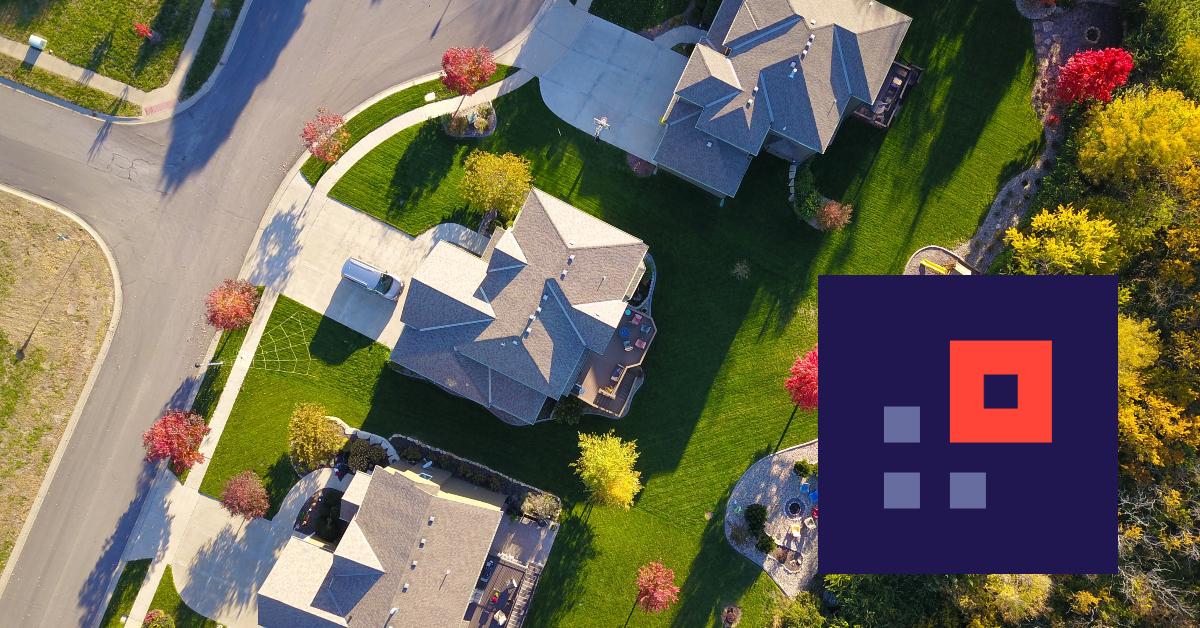 Real estate title startup Doma is going public through SPAC (special-purpose company) Capitol Investment Corp V (CAP), in a deal that involves BlackRock and SoftBank. Should you buy CAP SPAC stock before the Doma merger?
Article continues below advertisement
Article continues below advertisement
CAP SPAC stock closed at $9.97 on Mar. 2, and then rose 8.8 percent in extended trading to $10.85 on the announcement of the Doma deal. The stock debuted at $10 a share in Dec. 2020, and has since traded close to its listing price, at $9.96–$10.61.
Who's the sponsor of the CAP SPAC?
The CAP SPAC is sponsored by Mark Ein and Dyson Dryden. At its IPO, the SPAC raised $345 million. The duo sponsoring has launched several blank-check companies under the Capitol series, many of which have successfully closed mergers.
Article continues below advertisement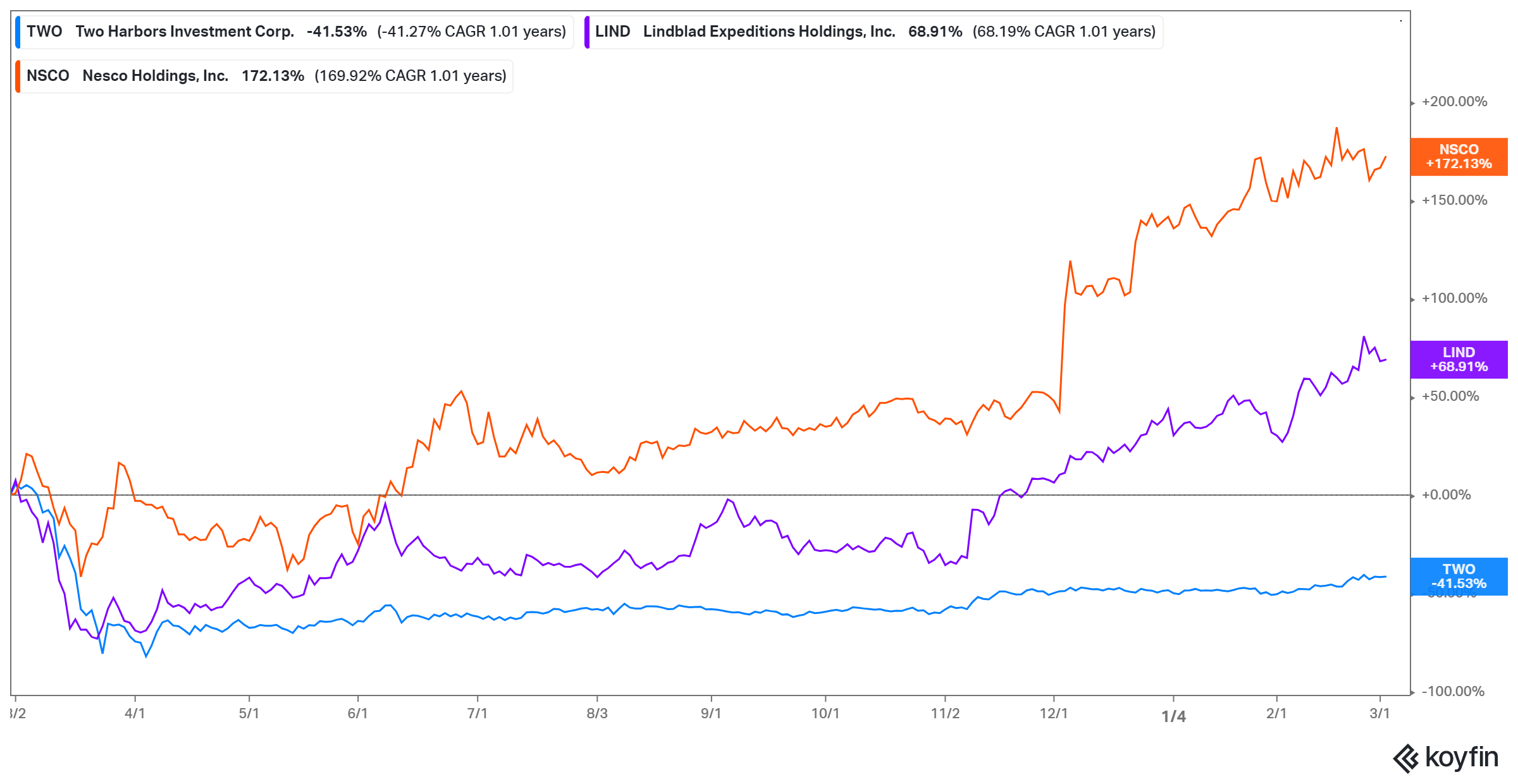 Capitol Acquisition I took Two Harbors Investment (TWO) public in 2009, Capitol Acquisition II took Lindblad Expeditions (LIND) public in 2015, and Capitol Acquisition III took Cision public in 2017 at a valuation of $2.4 billion. Capitol Investment IV took Nesco Holdings (NSCO) public in 2019, and Platinum Equity bought Cision for $2.7 billion in 2020. Capitol sponsors Ein and Dryden recently added Capitol Investment VI and Capitol Investment VII to their blank-check portfolio.
Article continues below advertisement
Article continues below advertisement
The CAP-Doma merger date
CAP and Doma announced their agreement on Mar. 2, but haven't disclosed the merger's closing date. They plan to host an investor conference on Mar. 3 to discuss the details of the agreement. Before the transaction can close, CAP investors will need to approve the deal through a vote.
Article continues below advertisement
Doma, which previously went by the name States Title, uses technology to shorten the home buying process. It aims to reduce the entire residential mortgage closing process from more than 50 days to less than a week, saving costs and time for mortgage lenders, real estate agents, and home buyers. Since launching in 2016, Doma has facilitated more than 800,000 real estate closings. Its clients include Homepoint, PennyMac, Chase, and Sierra Pacific Mortgage.
Article continues below advertisement
In the CAP SPAC deal, which values Doma at $3 billion, Doma is set to receive $645 million in cash. That amount includes $345 million that the blank-check company raised in its public offering and $300 million raised through PIPE (private investment in public equity) transactions. The PIPE investors include BlackRock, Fidelity Management, SoftBank, and Gores Group, as well as former Zillow Group CEO Spencer Rascoff and homebuilder Lennar, which is already a Doma shareholder.
Article continues below advertisement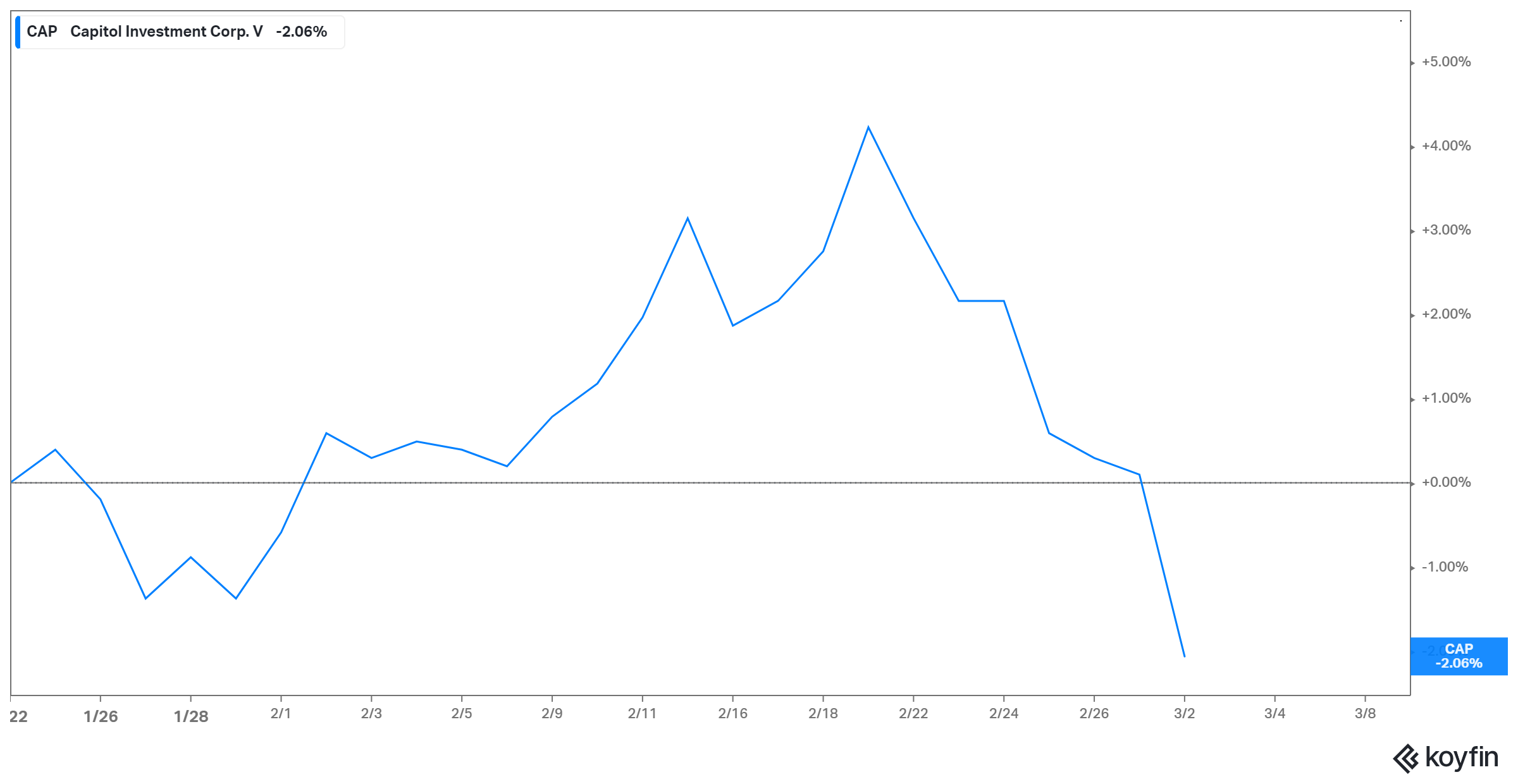 Is CAP stock a buy before the Doma merger?
CAP investors are set to own about 12 percent of Doma once the merger goes through. Adding CAP stock to your portfolio before the Doma merger transaction closes may be a smart move. First of all, Doma looks to be a great business with a promising product and massive growth potential. It has captured just under 1 percent of its addressable market now, but aims to grow its market share to 5 percent in the next three years.
Second, CAP SPAC stock is still cheap and trading at its IPO price. Many premerger SPAC stocks have soared and now trade at a hefty premium to their listing price. As we learned from Churchill Capital (CCIV), premerger SPAC stocks can deliver huge returns in a short time—early birds saw their CCIV investment grow as much as 500 percent in a matter of weeks ahead of the Lucid Motors merger announcement. However, investors should bear in mind that premerger stocks can also be highly volatile.