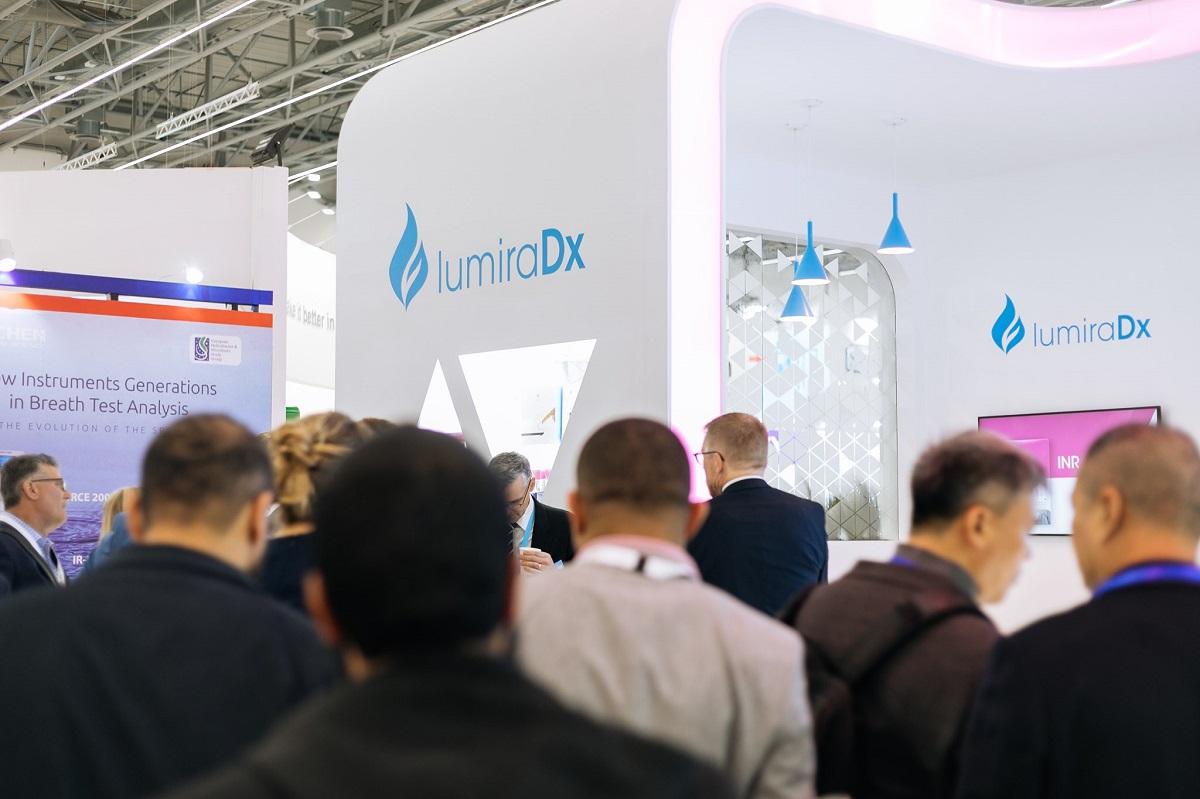 Bill Gates–Backed LumiraDx Is Going Public: Here's How To Get the Stock at a Bargain
By Ruchi Gupta

Apr. 8 2021, Published 8:32 a.m. ET
LumiraDx is going public through the CA Healthcare Acquisition SPAC (CAHC). CAHC stock popped up by 3 percent on Apr. 7 following the deal announcement. Is CAHC SPAC stock a buy before the LumiraDx merger?
Article continues below advertisement
U.K.-based LumiraDx sells medical diagnostic products. Upon the merger's closure, LumiraDx stock will trade under the "LMDX" ticker symbol on the Nasdaq, replacing CAHC stock.
News and details of the LumiraDx-CAHC SPAC merger
LumiraDx and CAHC SPAC announced their merger agreement on Apr. 7. In its Jan. 2021 IPO, CAHC raised $115 million, which it will hand to LumiraDx to invest in expanding its business. CAHC investors and sponsors will receive a 2.8 percent stake in LumiraDx stock once the transaction has been completed.
Article continues below advertisement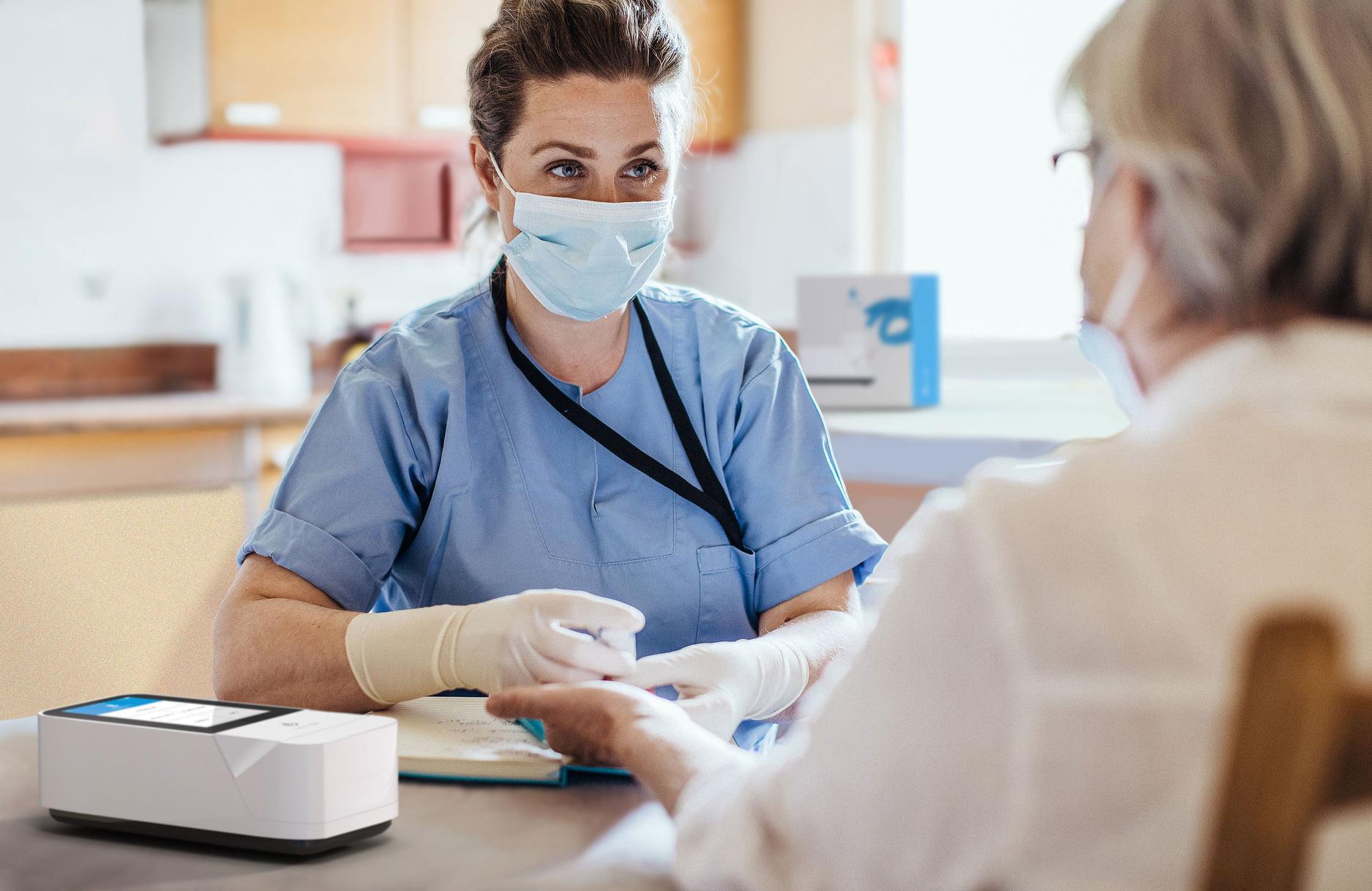 LumiraDx CEO Ron Zwanziger will continue to lead the company after the merger. Zwanziger has had a successful track record in the diagnostics industry, having founded several startups that were later bought by big healthcare companies in deals worth more than $10 billion.
Article continues below advertisement
In addition to the $115 million CAHC trust account, LumiraDx has secured $400 million in credit from Capital One and BioPharma Credit. It intends to put the funds toward production and research.
When is LumiraDx's IPO date?
LumiraDx's decision to go public through a SPAC is a change of plans. In Jan. 2021, it had filed for a traditional IPO with the SEC and proposed a $100 million deal.
Article continues below advertisement
When will LumiraDx go public?
LumiraDx stock is expected to go public anytime between Jun. and Aug. 2021. Both companies' boards have approved the merger, and now all that's needed is the approval of CAHC shareholders by way of a vote.
LumiraDx's valuation
The SPAC deal values LumiraDx at $5 billion. In contrast, rival Chembio Diagnostics has a market cap of about $90 million. Since its inception in 2014, LumiraDx has raised $700 million from investors including The Bill & Melinda Gates Foundation, Morningside Ventures, and Petrichor Healthcare Capital Management.
Article continues below advertisement
Article continues below advertisement
LumiraDx's COVID-19 test
LumiraDx has built a platform that can be used to run more than 30 different tests, including a COVID-19 test that returns results in under 12 minutes. The company has regulatory approval to sell the COVID-19 test in the U.S. and Europe. 
LumiraDx should see long-term demand for its COVID-19 test, as ongoing tests will likely be needed even after the virus is under control. The company also offers tests for flu, diabetes, HIV, and cardiovascular disease. Its customers include the U.K.'s National Health Service and CVS Health.
Article continues below advertisement
CAHC and LumiraDx's stock forecast
CAHC stock has traded between $9.55 and $10 since its debut. Although there's no Wall Street price target to look for CAHC at the moment, its stock forecast looks bullish considering that LumiraDx's market opportunity is worth more than $50 billion. LumiraDx has forecast its revenue to grow to $600 million–$1 billion in 2021 from $139 million in 2020.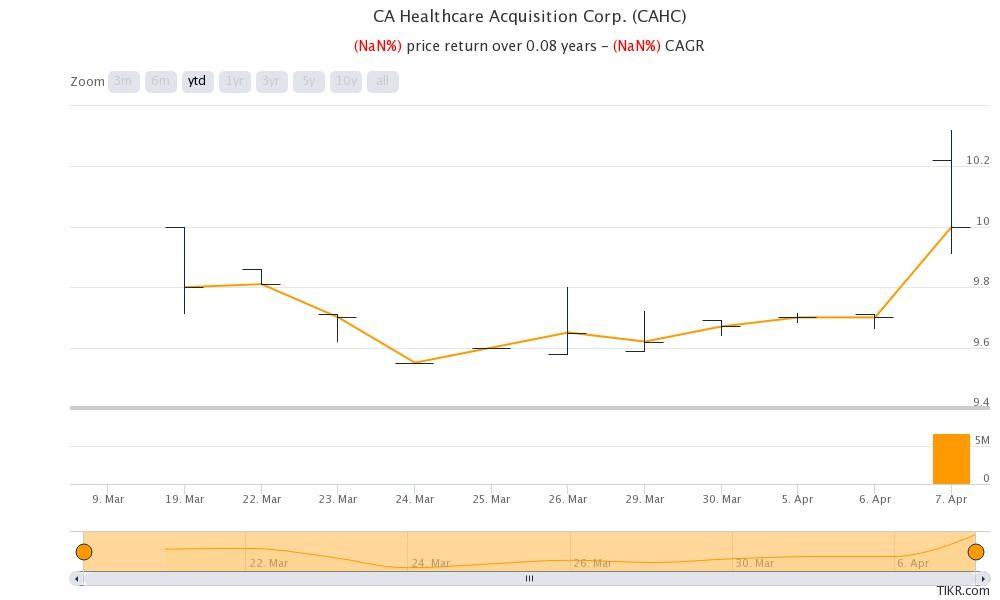 Article continues below advertisement
Is CAHC stock a good buy before the LumiraDx merger?
At $10 per share, CAC is still at its IPO price. That's a good deal considering that SPAC stocks such Pershing Square Tontine Holdings (PSTH), Churchill Capital (CCIV), and Arclight Clean Transition (ACTC) are trading at a hefty premiums to their listing price.
Also, LumiraDx, which boasts dozens of global patents, is going public as a well-funded business with great commercial potential. Therefore, the risk of immediate stock dilution looks low.