Is AJAX Merging With U.K. Used Car Platform Cazoo?
After the recent pullback in AJAX SPAC stock, you may want to take advantage of the discount before a merger announcement.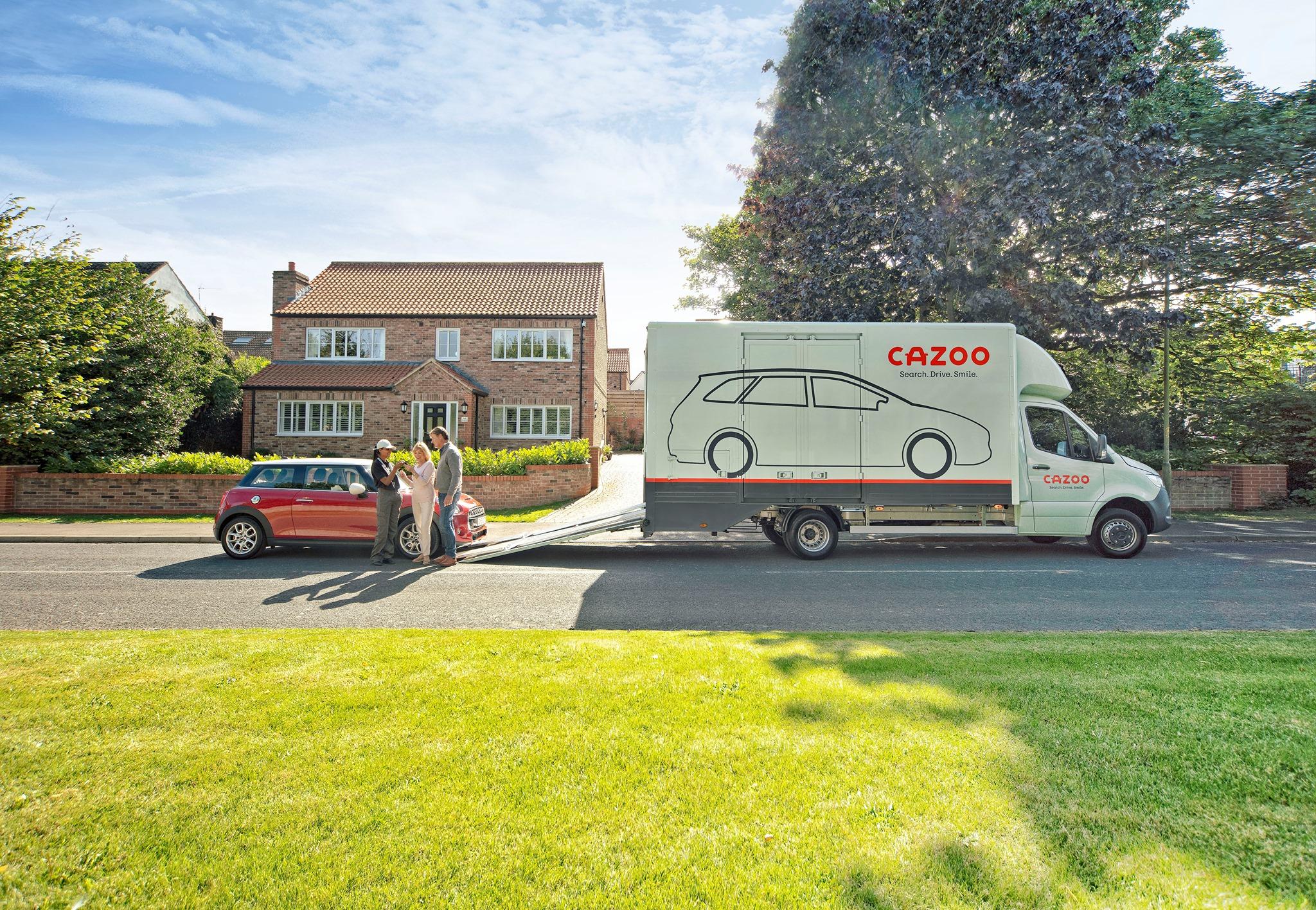 As investors continue to chase SPAC stocks, Ajax I (AJAX) is receiving plenty of attention, even before a merger announcement. Should you buy AJAX stock before the SPAC announces a merger, and what can you expect?
Article continues below advertisement
Article continues below advertisement
SPACs, or blank-check companies, raise money from investors to purchase a private business and take it public. SPAC stocks have become popular with retail investors seeking a chance to get in early in businesses that could become the next Tesla (TSLA), Amazon (AMZN), or PayPal (PYPL).
Before you buy SPAC stock, it's important to know the faces behind the company, because investors count on them to deliver a good deal. How SPAC sponsors handle their merger target search can lift or sink a stock.
Article continues below advertisement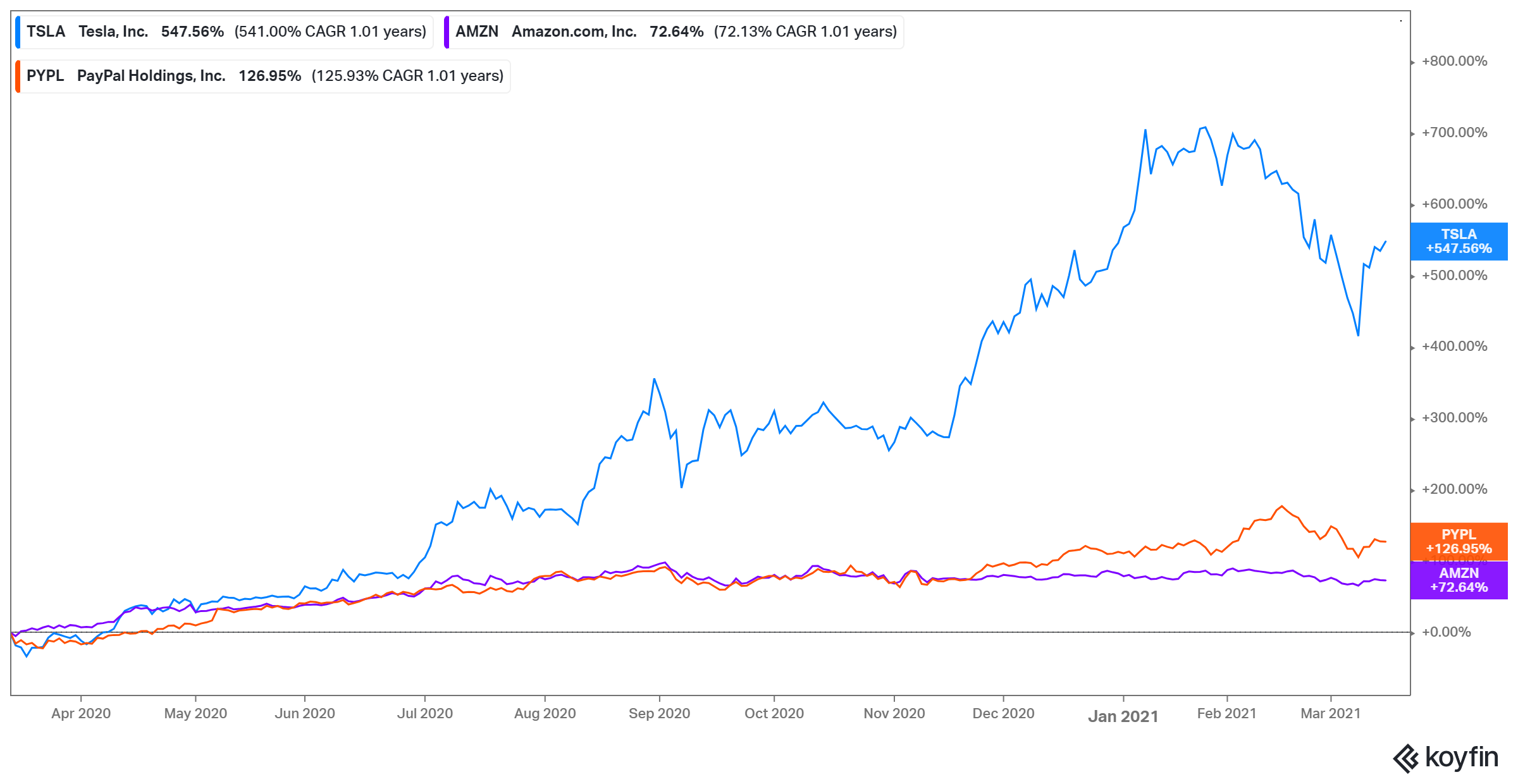 Who sponsors AJAX?
Prominent hedge fund manager Daniel Och and former Goldman Sachs executive Glenn Fuhrman teamed up to launch the AJAX SPAC. Prior to starting the blank-check company, Och ran Sculptor Capital Management, and Fuhrman was a managing partner at MSD Capital. AJAX's board includes former Instagram CEO Kevin Systrom, 23andme CEO Anne Wojcicki, former Chipotle CEO Steve Ells, and Square co-founder Jim McKelvey.
Article continues below advertisement
Article continues below advertisement
Although SPAC sponsors typically retain a stake of at least 20 percent, AJAX sponsors reduced their stake to 10 percent to give the blank-check company an advantage in executing a deal. AJAX, which raised $750 million in its Oct. 2020 IPO, targets businesses in the internet service, software, and fintech industries.
AJAX SPAC merger news and rumors
AJAX is thought to be in merger talks with Cazoo, a British startup that operates an online marketplace for secondhand cars. AJAX is evaluating other targets as well, though. One may be eToro, a prominent fintech startup long rumored to be going public.
Article continues below advertisement
Article continues below advertisement
Is Cazoo a good SPAC merger target for AJAX?
Cazoo was started by Alex Chesterman in 2018. Prior to Cazoo, Chesterman founded LoveFilm and Zoopla, which Silver Lake bought for about $3 billion. Cazoo is among Britain's fastest-growing tech startups, with about $280 million in revenue and 20,000 cars sold since its launch. It recently bought German car subscription provider Cluno to diversify its business, and it sponsors English soccer teams Aston Villa and Everton.
Article continues below advertisement
There have been rumors about Cazoo going public, either through a traditional IPO or a SPAC merger. For now, however, the company hasn't confirmed any SPAC merger rumors.
Article continues below advertisement
Article continues below advertisement
Cazoo's investors include BlackRock, General Catalyst, Fidelity, and D1 Capital Partners. The startup has raised more than $620 million. A deal with AJAX could value Cazoo at as much as $8.3 billion.
Why has AJAX SPAC stock fallen?
AJAX stock closed at $10.98 on Mar. 15, representing a 7 percent fall year-to-date and a 20 percent drop from its recent high. Several factors may have contributed to the fall.
Article continues below advertisement
First, the recent spike in bond yields triggered a general pullback in stocks. And second, investors appear to be adjusting their exposure to premerger SPAC stocks as deal announcements are delayed—Chamath Palihapitiya's premerger IPOD and IPOF SPACs have pulled back, and Bill Ackman's Pershing Square Tontine Holdings (PSTH) SPAC is down about 20 percent from its peak. PSTH investors were disappointed by the Stripe snub.
Article continues below advertisement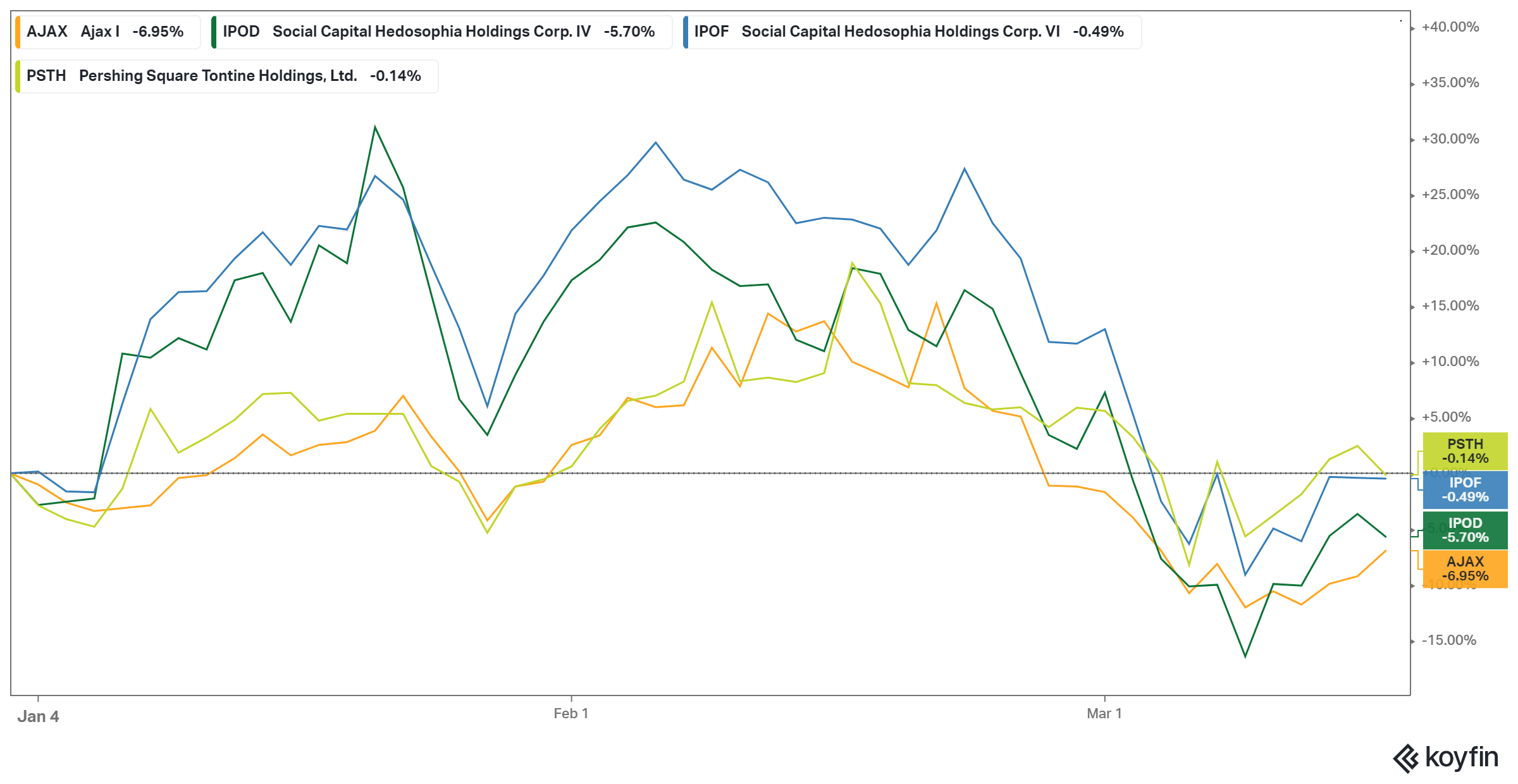 Article continues below advertisement
Should you buy AJAX SPAC stock before a merger?
AJAX stock looks cheap, and may appeal to investors seeking bargains in a richly priced stock market. It's also worth noting that AJAX sponsor Daniel Och was a very successful hedge fund manager.
Investing in premerger SPAC stocks can be rewarding. Although Churchill Capital (CCIV) SPAC stock fell after announcing the Lucid Motors deal, it's a good example of a SPAC that delivered great returns for premerger investors.