Chipotle CEO Brian Niccol Turned the Company Around, Now Faces Inflation "Headwind"
What's Brian Niccol's net worth? Learn more about the Chipotle CEO and chairman, who recently commented on inflation's impact on the business.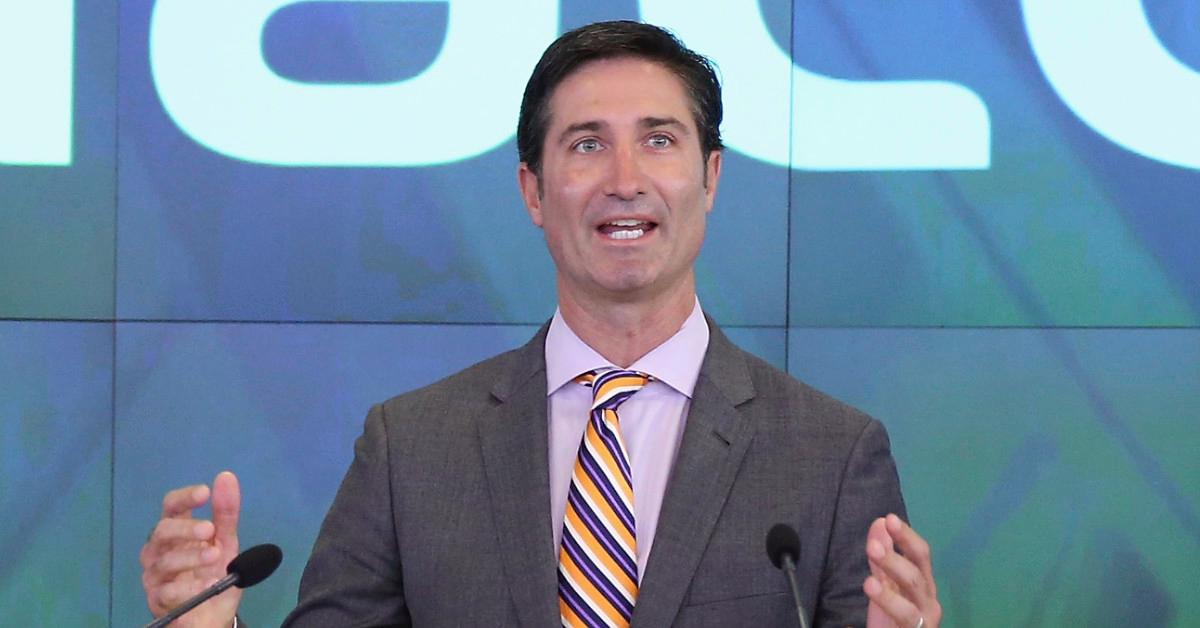 Chipotle CEO Brian Niccol—a businessman with a reported net worth in the high eight figures—is in the spotlight after his comments on Tuesday, April 12, about inflation as "a new headwind for our business and, I think, everybody in the industry."
Article continues below advertisement
Article continues below advertisement
"Frankly, all of our customers, across pretty much every element that they purchase, they've experienced higher costs," Niccol told Fox & Friends. "As we've dealt with these costs, some of it has resulted in pricing and … we've found ways to just be more efficient and hopefully [we] can figure out how to keep out the inflation from the business, but it's been unavoidable."
Here's more about this fast-food veteran and his career so far.
Brian Niccol
Chairman and CEO of Chipotle Mexican Grill
Net worth: $77 million (reported)
Brian Niccol is the chairman and CEO of Chipotle Mexican Grill. He was previously CEO of Taco Bell.
Residence: Newport Beach, Calif.
Education: Miami University, University of Chicago Booth School of Business
Wife: Jennifer Niccol
Children 3
Article continues below advertisement
Niccol became CEO of Chipotle in 2018 after executive positions at Taco Bell and Pizza Hut.
Niccol earned his undergraduate degree in engineering from Miami University in 1996 and his MBA from the University of Chicago Booth School of Business in 2002, according to his LinkedIn profile. He spent nearly a decade at Procter & Gamble, serving as assistant brand manager, brand manager, and associate marketing director at the consumer goods corporation.
The businessman became a vice president of Yum! Brands in 2005, and then served as chief marketing officer at Pizza Hut, one of Yum! Brands' subsidiaries, for four years starting in 2007. In 2011, Niccol became chief marketing and innovation officer for Taco Bell, another chain under Yum! Brands. And after a stint as Yum! Brands president, he became CEO of Taco Bell in 2015. He held that position until 2018, when he became CEO of Chipotle.
Article continues below advertisement
Article continues below advertisement
Chipotle stock price has surged under Niccol's tenure.
Niccol took over Chipotle at a tenuous time for the fast-casual restaurant chain. As The New York Times reported, Chipotle had been suffering from food safety issues, a dwindling customer base, and falling stock prices.
Article continues below advertisement
But the brand has had a comeback in the years since. In a 2020 profile of Niccol, Restaurant Business reported that Chipotle's stock price rose 90 percent in 2019. "We're still just getting started," Niccol said at the time. "With our operations, we're much better than we were six months ago, a year ago, but we can still improve from where we are today with great food, great speed and a great hospitality."
And the improvements keep coming. The company's stock price is now in the $1,500 range, up from around $300 when Niccol became chief executive.
Wallmine reports that Niccol's net worth was at least $77.2 million as of Aug. 23, 2021, reporting that his share of Chipotle stock (NYSE: CMG) was worth $44.4 million, that he had sold $16.7 million worth of Chipotle stock, and that he was earning a $16 million salary as Chipotle's chairman and CEO.