Everything to Know about Crypto Expert Blockchain Backer
One cryptocurrency expert and guru on social media is a man known as Blockchain Backer. He has recently argued that we're nearing the top of this crypto bull run.

Cryptocurrencies still are a relatively foreign subject to most regular investors. Especially since there are so many technical aspects to crypto and blockchain technology, there's a growing demand for gurus in the crypto space that can teach people the basics. That could be in the form of actually trading crypto on a day-to-day basis, researching different tokens, or just providing general market commentary.
Article continues below advertisement
Article continues below advertisement
Blockchain Backer is one of many experts in the crypto social media scene growing in popularity. While slightly smaller than more mainstream crypto experts like Anthony Pompliano, who has appeared on CNBC's Mad Money with Jim Cramer, Blockchain Backer's influence on Twitter and YouTube is expanding. Who exactly is this crypto expert, and should you listen to what he says?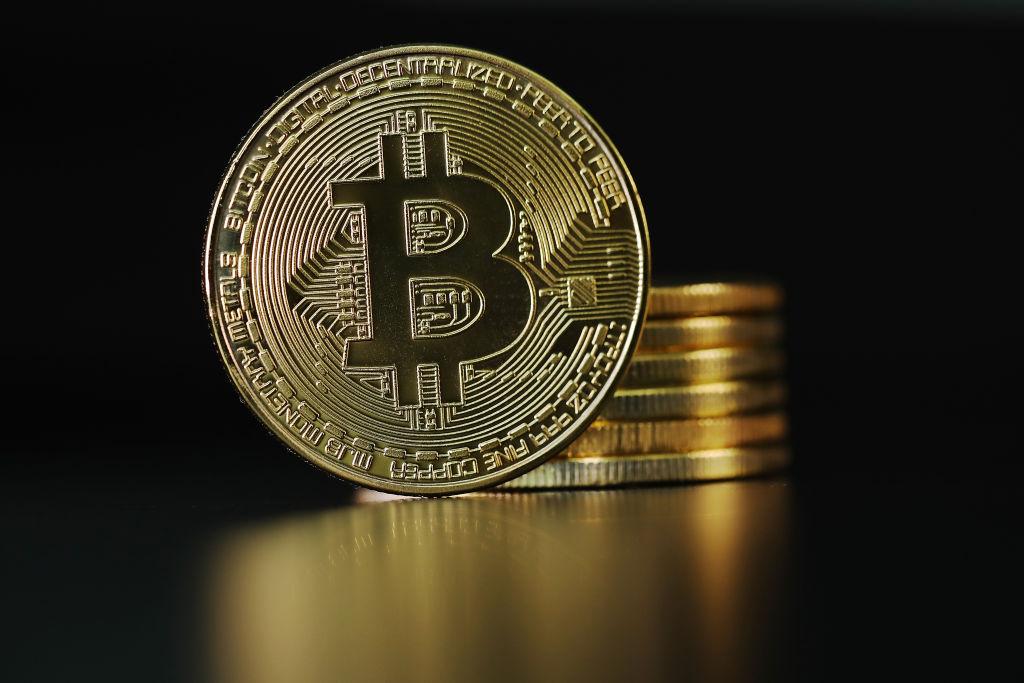 Article continues below advertisement
Who is Blockchain Backer?
Blockchain Backer is a cryptocurrency expert who talks about where the market is going to go. His YouTube channel has around 122,000 subscribers, slightly less than Anthony Pompliano's 162,000. While there are larger crypto channels, like Coin Bureau, Blockchain Backer currently falls in the top crypto personalities on the website by sheer numbers.
Blockchain Backer also has a Twitter profile where he provides his thoughts on the markets. Besides all that, he also has a website where he sells a course on how to read the crypto markets, specifically from a more technical perspective. His emphasis is on finding good exit opportunities out of crypto and knowing when to pull your money out.
Article continues below advertisement
Article continues below advertisement
As for his net worth, it's hard to say exactly where he stands. According to his bio, he's been studying the crypto markets for several years now, long before Bitcoin first became popular. So if he invested in Bitcoin back in the early days, he likely has accrued a great deal of wealth.
Article continues below advertisement
Blockchain Backer has been talking a lot lately about Jim Cramer
Blockchain Backer's most recent video involves his analysis of a recent interview with Jim Cramer, host of CNBC's Mad Money, and Anthony Pompliano. Blockchain Backer's main point was that he suspected this current Bitcoin bull market to be reaching near the top. Jim Cramer, who previously was a bitcoin buyer back in September 2020, now suggested that he might have sold all of his bitcoin recently in March.
Article continues below advertisement
Article continues below advertisement
Blockchain Backer also argues that the mainstream financial media is going to start moving away from Bitcoin and instead push various altcoins. In his opinion, this transition is the start of the end for this crypto bull market, adding that the exact same thing happened back during 2017/2018 with Bitcoin and the Initial Coin Offering (ICO) craze.
Although Blockchain Backer doesn't think we've hit the peak of this bull market just yet, he argues that we will sometime in the near future, possibly this year.
Article continues below advertisement
Article continues below advertisement
Whether that's true or not is yet to be seen. However, there are a lot of signs that the crypto market might be entering a bubble, especially when you look at the meteoric rise of non-fungible tokens (NFTs). Most of this interest in NFTs is for speculative reasons rather than a belief in the underlying technology.
Should you trust Blockchain Backer?
Most cryptocurrency gurus are offering some sort of course or product as a means of capitalizing on their audiences. While that's not necessarily a bad thing, it's definitely something to keep in mind when you listen to a lot of these social media crypto experts. Despite this, there's a good reason why he's grown to be so popular in the crypto scene. He provides a unique take on what's going on in the markets right now.