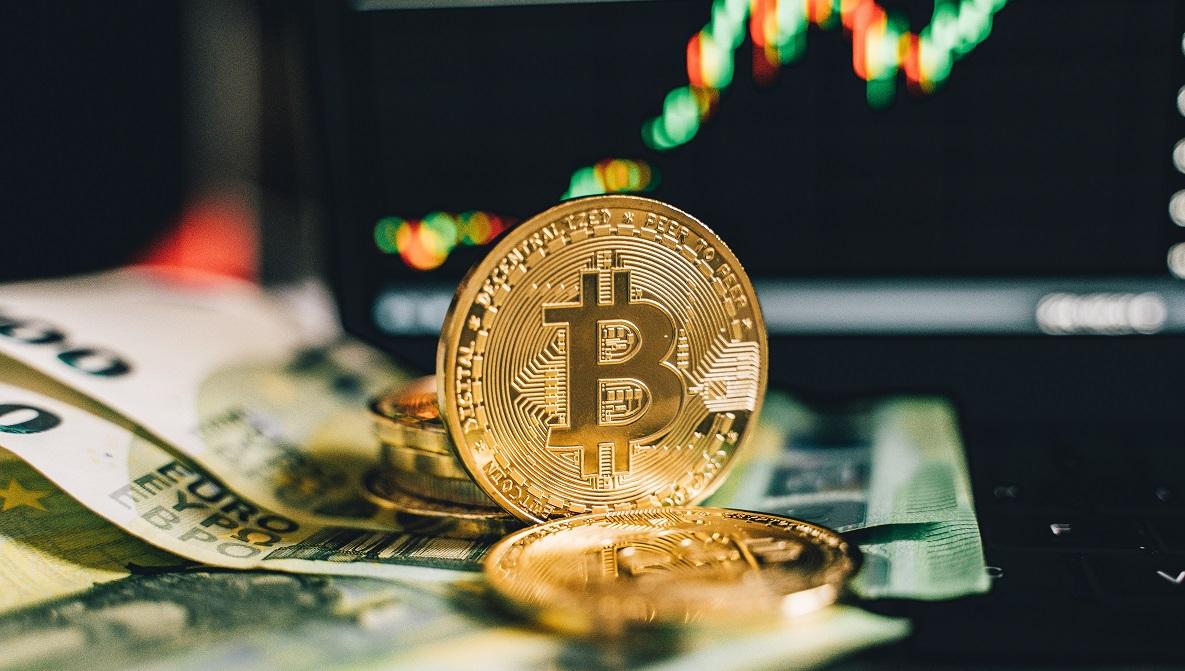 Where Will Bitcoin Cash (BCH) Be in 2025?
Bitcoin's rise after El Salvador made it a legal tender has brought more attention to its rival with a similar name—Bitcoin Cash (BCH). While Bitcoin's (BTC) price shot up about 13 percent in the last 24 hours to almost $36,000, Bitcoin Cash has gained 10 percent to trade at above $600. What's Bitcoin Cash's price prediction and can it reach $10,000 by 2025?
Article continues below advertisement
Cryptocurrencies broadly fell overnight following reports that the FBI recovered most of the Bitcoin ransom paid to Colonial Pipeline hackers. Security concerns appeared to weigh on investor sentiment. However, cryptocurrencies are rebounding, with BCH being among the notable gainers. El Salvador President Nayib Bukele kept his promise to make Bitcoin an official currency in the country. El Salvador counts on Bitcoin to boost remittance from its citizens working abroad.
What is Bitcoin Cash and how does it work?
Bitcoin Cash is a cryptocurrency like Bitcoin. It's among the early altcoins or Bitcoin alternatives. Bitcoin Cash is meant to be a payment tool. The network is designed to support fast transactions at low fees.
Article continues below advertisement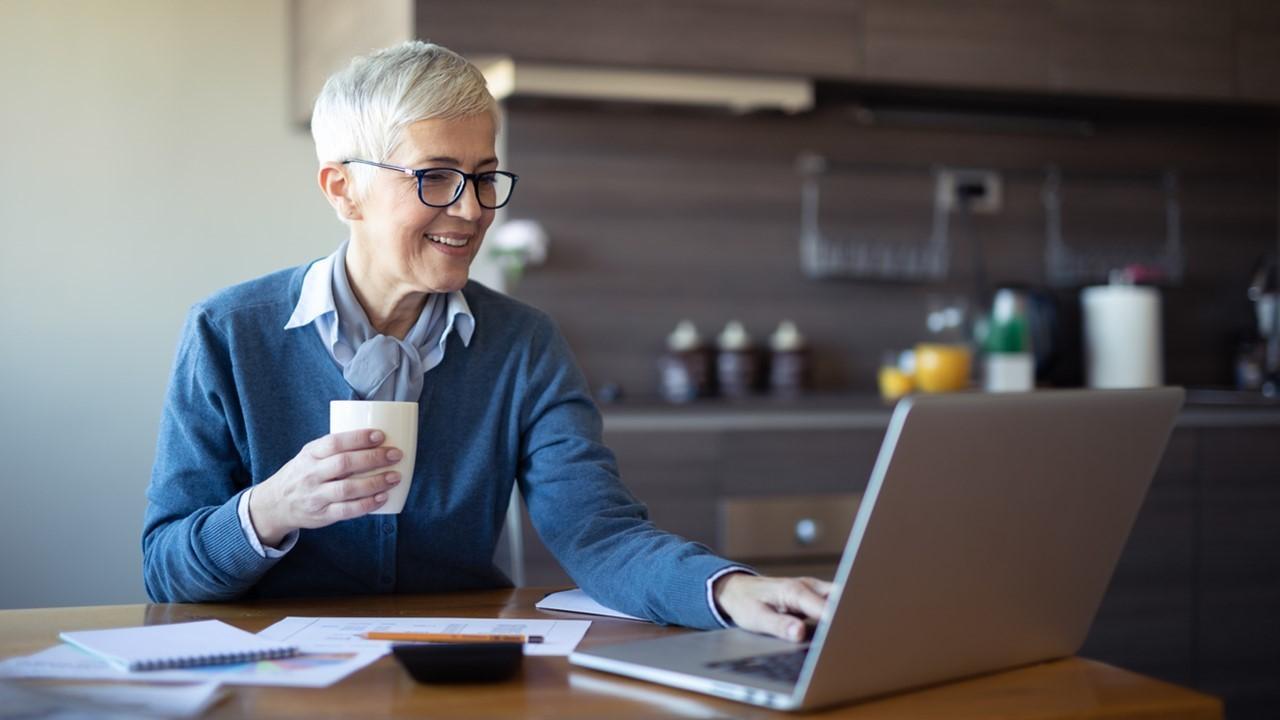 You can use BCH to pay for purchases and many businesses accept it. You can also transfer it to other people. For example, a worker in a foreign country can send money back home to family members in Bitcoin Cash. You can hold BCH as an investment. The cryptocurrency's value has appreciated about 80 percent since January. Therefore, it has outperformed the stock market considering the S&P 500's 13 percent returns during the same period.
Article continues below advertisement
Bitcoin Cash versus Bitcoin
There's a reason Bitcoin Cash and Bitcoin have similar names. They have a common origin and they seek to solve the same problems—making payments easy and increasing financial inclusion.
Bitcoin Cash arose from a need to solve a major Bitcoin shortcoming—scalability. The way the Bitcoin network was designed means it can only handle a minimal number of transactions per second. As more people use the network, the transaction speed slows and the costs go up.
Article continues below advertisement
Bitcoin Cash launched in 2017 following a split in the Bitcoin community over scalability issues. Both Bitcoin Cash and Bitcoin have a capped supply of 21 million coins. Each has 18.7 million coins in circulation, which represents about 90 percent of the maximum supply.
With coins trading at about $36,000 currently, Bitcoin's market value stands at $660 billion and it's the world's largest cryptocurrency. On the other hand, Bitcoin Cash carries a market value of $11 billion with coins trading slightly above $600 and it ranks as the 12th-largest cryptocurrency.
Article continues below advertisement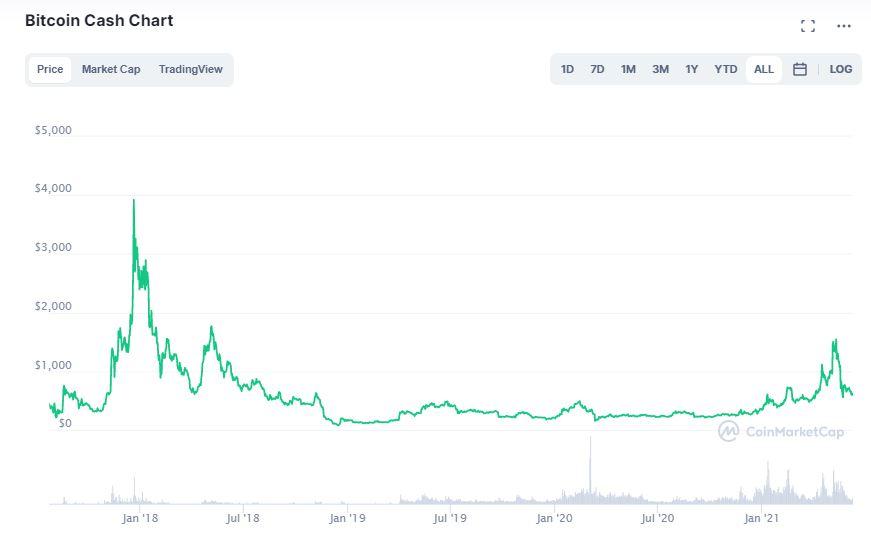 Bitcoin Cash price prediction for 2025
Considering the crypto's 80 percent gain so far in 2021, investors want to know if Bitcoin Cash's price is expected to go up. According to WalletInvestor estimates, the altcoin will reach $915 a year from now, which implies a 50 percent upside to the current price. The estimates show that BCH's price will hit $1,919 in five years, which suggests a 220 percent upside potential.
Article continues below advertisement
Digital Coin Price predicts that Bitcoin Cash will close 2021 at $816, which implies a 35 percent upside. Digital Coin Price expects the altcoin to keep rising in the coming years, passing $1,000 in 2022 and crossing $2,000 in 2025.
Can Bitcoin Cash reach $1,000 in 2021 and $10,000 in 2025?
Although Bitcoin Cash price predictions don't forecast it reaching $1,000 in 2021 and hitting $10,000 by 2025, it still has a chance to hit these milestones. The altcoin's monthly gains have averaged 16 percent in 2021. If it maintains that growth rate for the remaining months, it could hit $1,500 in 2021.
Article continues below advertisement
For BCH price to reach $10,000, it will need to rise 1,600 percent over the current level. If it keeps the 16 percent monthly growth rate, it would need 18 months to get there, which points to it hitting the milestone around 2023.
Is Bitcoin Cash a good investment?
Bitcoin's dominance has largely overshadowed Bitcoin Cash in media headlines. However, similar to the original Bitcoin investors, longtime Bitcoin Cash investors are also happy. The altcoin has gained 140 percent in the past year.
Article continues below advertisement
Is it too late to buy Bitcoin Cash? El Salvador's decision to make Bitcoin an official currency is a good sign for cryptocurrencies, especially payment-focused altcoins. Also, at the current price, Bitcoin Cash trades 86 percent below its all-time high of $4,355. That shows the current price offers a bargain entry point. The upside potential is enormous when the crypto starts to make its way back to the top.
The best way to buy Bitcoin Cash (BCH) now
Bitcoin Cash has broad support from exchanges and brokers, which makes it easily available. You can buy it on major exchanges like Coinbase, Binance, Huobi, and Gate. It's also available on brokerages like eToro, Robinhood, and Venmo. You can buy BCH with fiat money like the U.S. dollar, euro, or pound, or convert another cryptocurrency to the altcoin.