President Biden Reveals Plan to Help Protect Workers' Pension
On July 6, President Biden visited Cleveland to discuss the details of his workers pension relief plan, which will help future retirees.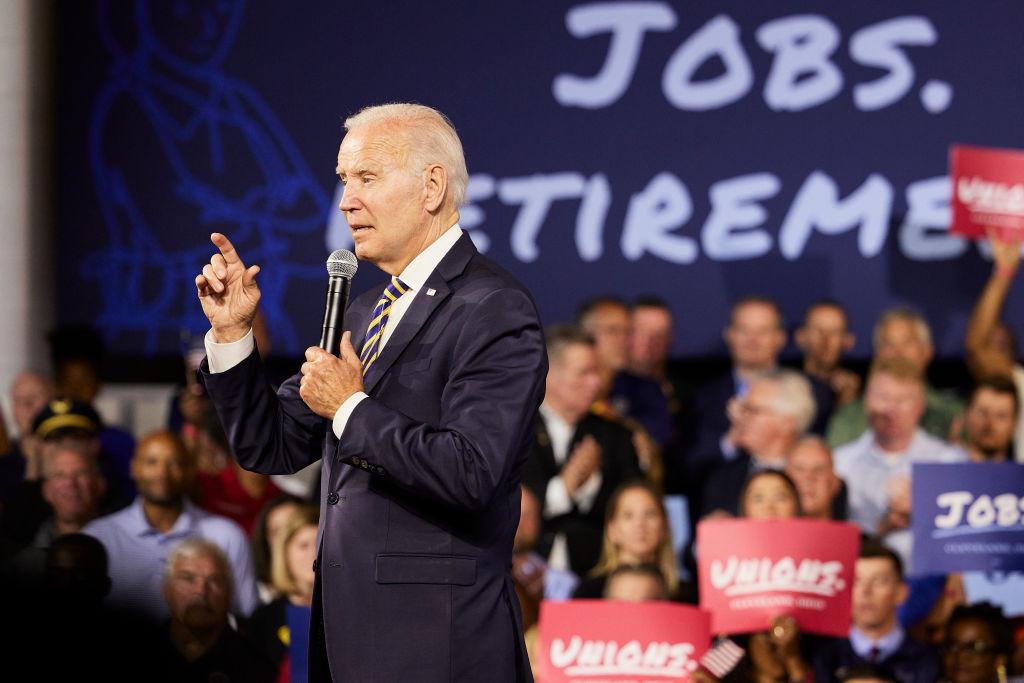 President Biden took a trip to Cleveland, Ohio on July 6 to announce a pension relief plan that's expected to help millions of union workers. What is included in the relief plan?
Article continues below advertisement
Article continues below advertisement
It's suggested that President Biden announced this new relief plan in Cleveland because Ohio is becoming more of a Republican state. The announcement included speeches from Democratic politicians and local residents who expressed how their retirement plans were in danger before the pension relief plan was put into place.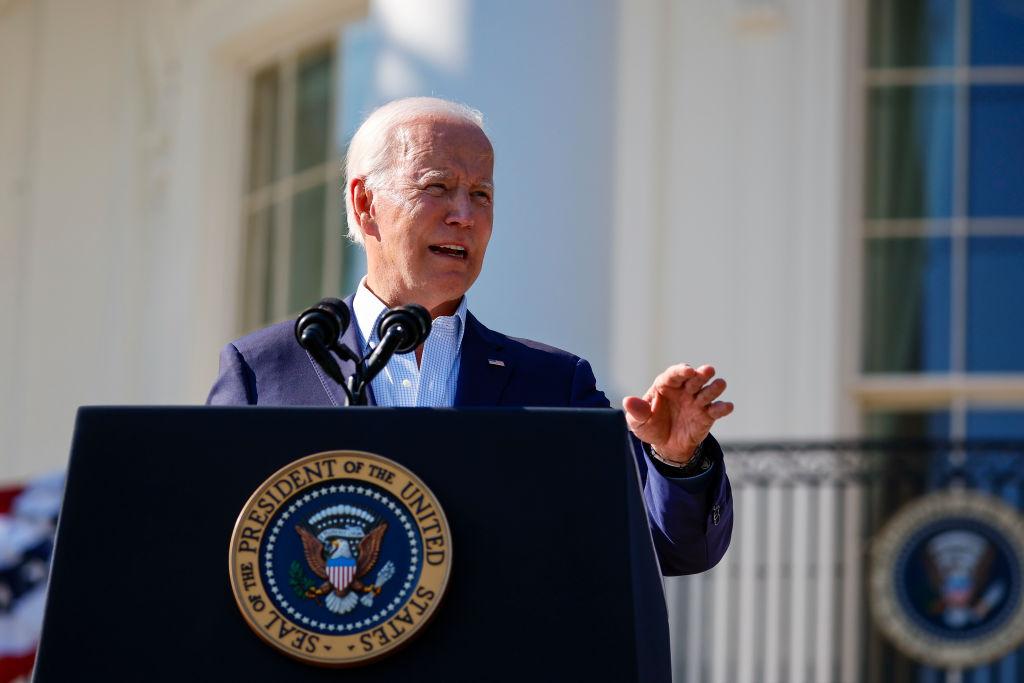 Article continues below advertisement
What is included in the pension relief plan?
Named the Special Financial Assistance Program, the relief plan is geared to help protect millions of union workers from facing significant cuts in their multiemployer pension benefits. Multiemployer plans are pension plans that are maintained through an agreement between two or more employees and a union. More than 200 multiemployer pension plans were in danger of not paying out the full benefits they accrued throughout their employment because of economic crises.
The multiemployer pension insurance program provided by the Pension Benefit Guaranty Corporation (PBGC), which provides partial protection for union 10.9 million workers and retirees, was expected to become insolvent by 2026, according to a statement by the White House. The Special Financial Assistance Program will help bolster that insurance plan and plans to remain solvent until 2051.
Article continues below advertisement
Article continues below advertisement
Anyone who has struggling multiemployer pension plans can apply to the PBGC for financial assistance. Currently, the agency has an open application status on its website. The agency will accept as many applications as it can process within 120 days. Once applications reach capacity within that time frame, applications will close until the PBGC has the capacity to accept applications again.
The assistance program that President Biden announced in Cleveland on July 6 will provide approximately $97 billion to multiemployer plans, where between 2 million–3 million workers and retirees are expected to have their full benefits ensured. Pension plans have taken hard hits throughout the years. In 2014, Congress passed the Multiemployer Pension Reform Act, which cut the benefits of those employers in order to help their pension plans remain solvent.
Article continues below advertisement
Article continues below advertisement
The recent inflation spikes have had a negative impact on pension plans as well. Most pensions don't provide a cost of living adjustment that helps account for inflation. When inflation rises, it impacts interest rates and the costs of typical consumer spending. Multiemployer pensions won't keep up with those increases, which makes it difficult for those union employees.
How can I receive benefits from the Special Financial Assistance program?
If you're an employee who has a multiemployer pension plan that's insured by the PBGC, and have suffered losses in your pension plan, you can apply on the agency's website for assistance. The agency has different priority groups for applications, so depending on when your plan is expected to become insolvent, there will be different target dates that workers can apply. The PBGC says that it could possibly restore benefits for certain plans even if a person didn't apply.