President Biden Is Offering High-Speed Internet for Low-Income Households
Here is everything you need to know about Biden's new high speed internet offer for low income households, and how to know if you qualify.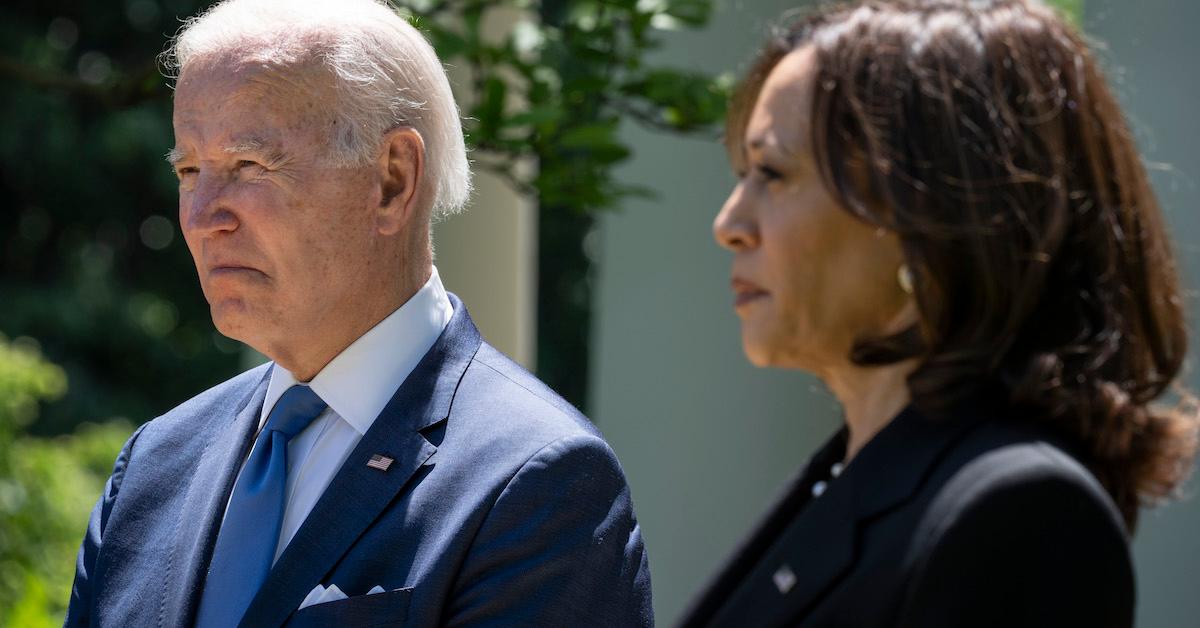 President Joe Biden's administration has announced its latest initiative: high-speed internet for low-income families.
Through this program, millions of low-income families in suburban, rural, and urban areas will gain access to the internet at a reduced cost.
Article continues below advertisement
Article continues below advertisement
The beginning of the COVID-19 pandemic amplified how many families struggled with poor internet speeds or no access at all.
When children were forced to participate in school from home, many families struggled. As the scope of the pandemic continues to evolve, Biden's administration is now offering reduced-cost internet for millions of families.
Here's Biden's internet offer explained — and how to know if you qualify.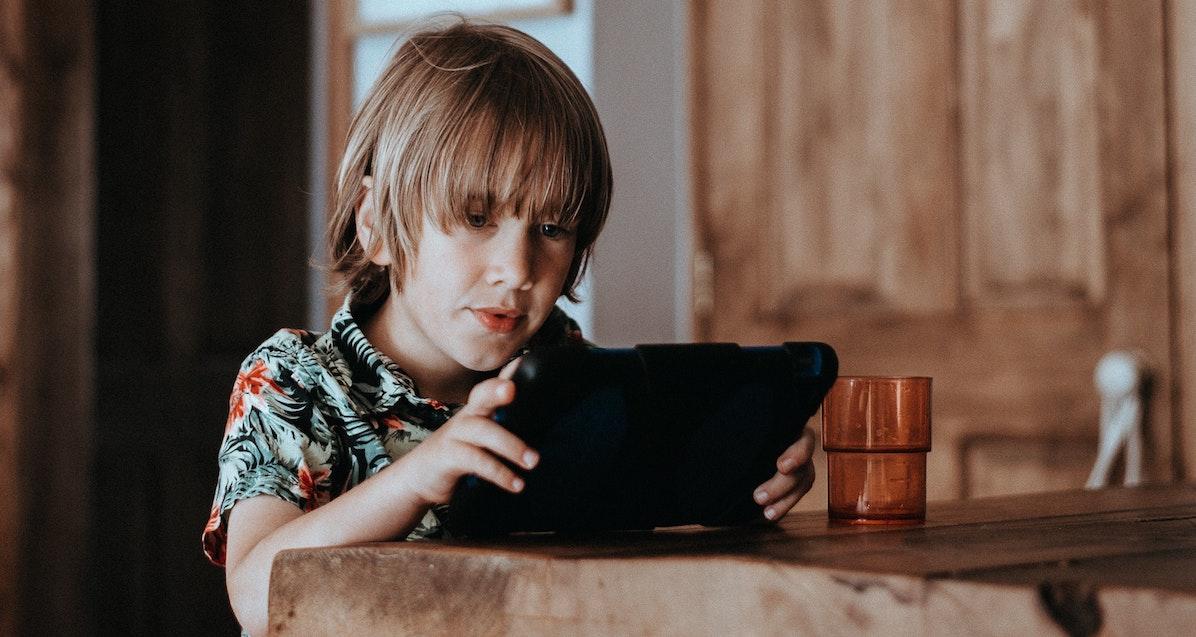 Article continues below advertisement
President Joe Biden is offering free internet for low-income families.
The Biden Administration released a statement that announced its high-speed internet initiative for low-income families.
"As part of the Bipartisan Infrastructure Law, the president and vice president worked with Democrats and Republicans to create the affordable connectivity program which allows tens of millions of American households to reduce their internet service costs by up to $30/month, (or $75/month on Tribal Lands)."
According to the statement, the act has rallied several internet service providers which will encompass 80 percent of the United States. The efforts will bring high-speed internet to rural and urban areas "for no more than $30/month."
To the administration, high-speed is characterized by being one that "offers download speeds of at least 100 Megabits per second everywhere that the provider's infrastructure is capable of it."
Article continues below advertisement
Article continues below advertisement
The following providers will offer internet to qualifying families for $30/month or less without additional fees or caps on data:
Allo Communications
AltaFiber (and Hawaiian Telecom)
Altice USA (Optimum, Suddenlink)
Astound
AT&T
Breezeline
Comcast
Comporium
Frontier
IdeaTek
Cox Communications
Jackson Energy Authority
Mediacom
MLGC
Spectrum
Starry
Verizon
Vermont Telephone Company
Vexus Fiber
Wow! (Internet, Cable, and TV)
Article continues below advertisement
Do you qualify for Biden's free internet? How do you sign-up?
Per the statement, "Experts estimate that 48 million households or nearly 40 percent of households in the country– qualify for the ACP. The estimation is based on the family's income being at or below 200 percent of the federal poverty level or a household member meets one of the following eligibility criteria:
Medicaid
WIC
Federal Public Housing
Veterans Pension and survivors benefit
Free or reduced lunch program
Federal pell grant
Tribal assistance
Article continues below advertisement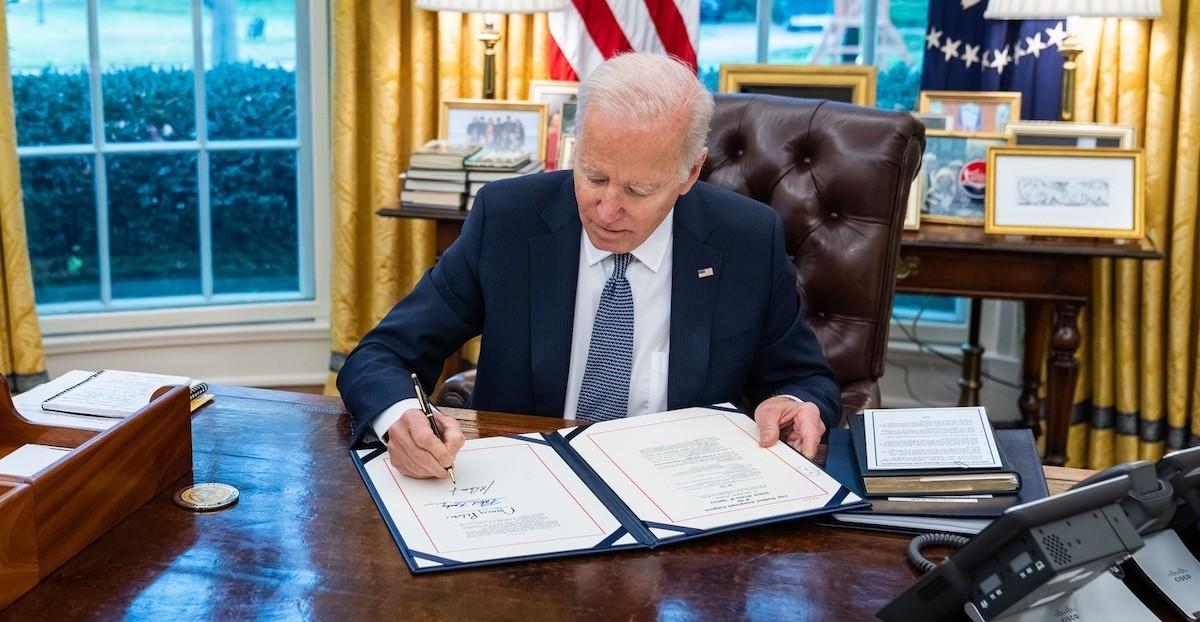 Article continues below advertisement
The Biden Administration has launched several different ways for people to take advantage of the new program. The first initiative is GetInternet.gov which allows families to find participating providers in their area and then sign up.
The second initiative allows families to reach out to federal agencies. If they participate in any of the above-listed federal programs, "agencies that manage these programs will be coordinating an effort to reach out to households."
Additionally, the Biden Administration has joined forces with certain cities and states to spread the word. According to the announcement, places such as New York City, Massachusetts, Michigan, Philadelphia, and Mesa, Arizona will be texting eligible families.
Organizations such as Goodwill, Catholic Charities USA, and UnidosUS will also be taking part in the outreach.
There are features included with the high-speed internet are a "Broadband Nutrition Label" which will, "make it easier to comparison shop for the best deal on the internet."
Per the statement, "The FCC has adopted rules to ban sweetheart deals between internet providers and landlords that restrict the internet options available to millions of Americans who live in apartment buildings."