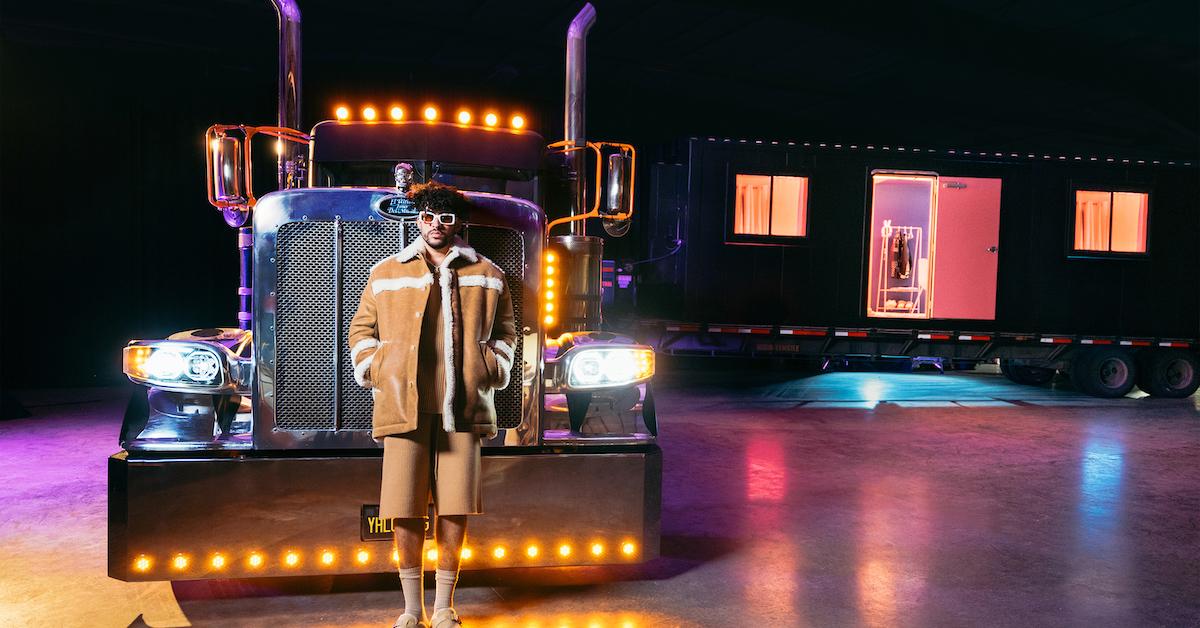 Reggaetonero Bad Bunny Is Putting His "El Último" Big Rig On Airbnb, and You Can Stay In It
By Robin Hill-Gray

Mar. 24 2022, Published 2:27 p.m. ET
Article continues below advertisement
Fit for a celebrity, "El Último" is decked with bedrooms, glitz, glam, and all things Bad Bunny. The music star is offering up his 53-foot matte black semi-truck tour bus to give his fans a chance to see what his personal space is like and who Bad Bunny is when he is off the stage.
So, how much will it cost to rent? Here is everything you need to know about the booking.
Article continues below advertisement
Why is Bad Bunny renting out his tour bus?
Bad Bunny, whose real name is Benito Antonio Martínez Ocasio, has decided to give his fans the chance of a lifetime by letting them rent his big rig "El Último" for a night. But why is he doing this?
According to Airbnb News, "Being on tour has reconnected me with my fans and the energy they give me during each show in every city we visit is incredible."
He went on to say that he wants to provide his fans with the chance to feel like they are on tour with him, adding, "This truck has played such a big role in the concept of my tour and my last album that I want to share this unique experience with them.
Article continues below advertisement
How much does it cost to rent "El Último?"
"El Último" is available to fans for three nights on the tail end of Bad Bunny's El ÚltimoTour del Mundo 2022. The dates available for fans to rent the tour bus are April 6, 7, and 8.
The cost to rent the bus is only $91 a night. The price, according to Airbnb is a nod to his record-breaking 9.1 billion streams on Spotify in 2021. However, this opportunity is not just about the fans.
Article continues below advertisement
According to the Airbnb listing, "To honor the Puerto Rican community, Airbnb will make a one-time donation to the Fundación Good Bunny, which works to improve the quality of life in Puerto Rican youth through the support of youth arts and sports initiative."
Per the listing, even though there are only three nights available, the chance to snag a night there is not a contest.
Article continues below advertisement
There are a few perks that come with the opportunity to rent "El Último" other than just getting to stay in the same personal space as Bad Bunny. Here are the perks:
VIP tickets to the sold-out Miami tour (lodging and flights not included) + virtual greeting from Bad Bunny
A kitchen designed to be a nod to Bad Bunny's Puerto Rican roots.
A photoshoot
Exclusive sound system to play music
Tour of Bad Bunny's favorite stops of Miami
People can start requesting to book Bad Bunny's tour bus beginning Tuesday, March 29 at 1 pm EST by visiting airbnb.com/badbunny. Per Airbnb, guests will still have to adhere to COVID-19 safety guidelines such as wearing a mask and practicing social distancing.