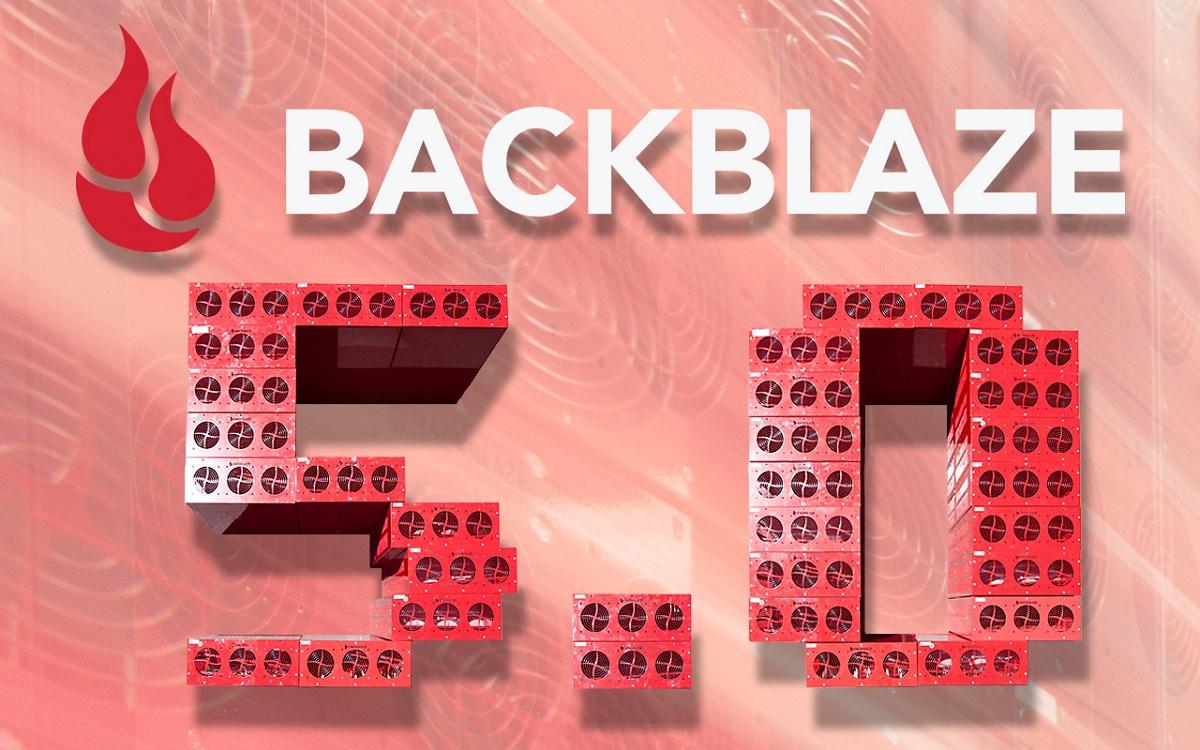 Is Amazon's Small Cloud Rival, Backblaze, a Good Investment?
Backblaze (BLZE) made its public market debut on Nov. 11, 2021. The IPO stock rose more than 24 percent to close its first day of trading at $19.90. At some point, BLZE stock rose as high as $22. How high can the stock go? What's Backblaze stock's 2025 forecast?
Article continues below advertisement
Backblaze was started in 2007. It offers cloud storage and data backup solutions to consumers and businesses. It's headquartered in California and continues to be led by co-founder Gleb Budman as CEO.
Is Backblaze the next Amazon?
Rivian stock has continued to draw investors seeking the next Tesla after its strong IPO debut. Now, those looking for the next Amazon in the cloud computing space have their sights on Backblaze. Amazon pioneered cloud computing services and has risen to dominate the space. Providing cloud services is also Amazon's most profitable business and a major reason why Amazon stock is worth so much.
Article continues below advertisement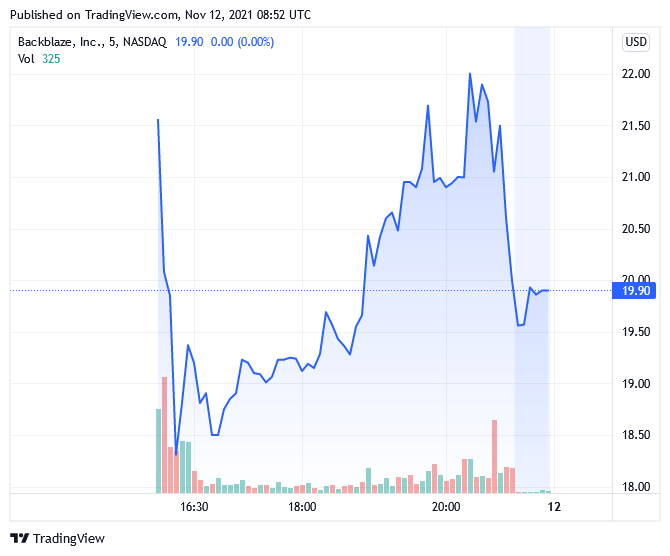 Backblaze is taking on Amazon but it's presently a tiny challenger. While Amazon's cloud business pulled in $45 billion in revenue in 2020, Backblaze's sales that year were only $54 million. Amazon may be miles ahead, but Backblaze has enormous growth potential considering its now-small market share.
Article continues below advertisement
How high can Backblaze stock go?
Although Backblaze priced its IPO stock at $16, investors showed on the first day of trading that they were willing to pay more than $22 for it. Amazon priced its IPO at $18 per share, and now the stock is worth about $3,500.
DigitalOcean (DOCN) is another cloud provider out to challenge Amazon. It went public in March 2021, pricing its stock at $47 per share. DigitalOcean stock is now worth about $115. Investors' appetite for cloud stocks has stayed strong, suggesting that Backblaze could surpass $30 before the end of 2021. The stock could be worth hundreds of dollars by 2025.
Article continues below advertisement
Backblaze's 2025 forecast
Backblaze targets a segment of the cloud market that major vendors such as Amazon, Microsoft, and Google have left behind. It focuses on the mid-market segment and estimates a market opportunity of $65 billion by 2025. Even if it captures just 1 percent of that market, Backblaze's revenue could rise to about $700 million by 2025.
Backblaze has identified a major weakness with top vendors such as Amazon, and it's moving quickly to capitalize on it. Top vendors are expensive and their solutions are too complicated for small enterprises. Therefore, Backblaze has focused on offering easy-to-use solutions at a fraction of major vendors' costs.
Article continues below advertisement
Should you buy Backblaze stock?
Considering the future of cloud computing, Backblaze may be a good long-term investment. Also, Backblaze's management has steered an excellent execution. Although the company is still making losses, sales are growing rapidly and the opportunity ahead is huge. Backblaze is now available in more than 175 countries, serving almost 500,000 customers.
Article continues below advertisement
The company has built a solution that allows its customers to run their apps on Amazon but store their data on Backblaze's platform. That strategy plays into the growing multi-cloud trend and has the potential to fuel Backblaze's rapid growth.
In addition to raising money for the company to invest in its growth, the IPO has increased Backblaze's brand awareness. The company raised $100 million in the IPO. Backblaze CEO Gleb Budman has said the company plans to use the money to accelerate growth.