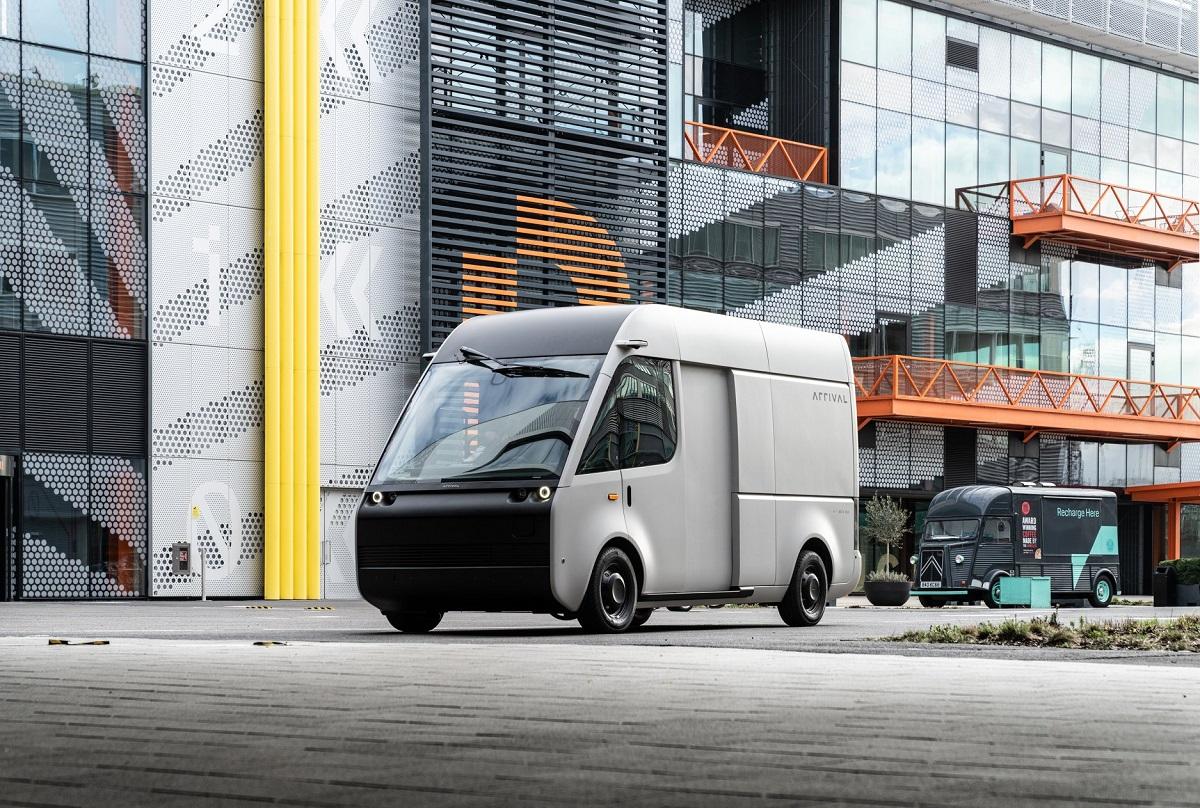 Arrival Stock Rebounds, Discount Entry Opportunity for Investors
Arrival (ARVL) stock is rebounding. It jumped nearly 9 percent on April 26. The stock rose about 8 percent in the pre-market session on April 27. Will ARVL stock rise more and is it a good long-term investment at the current price?
Article continues below advertisement
Arrival is an electric vehicle company based in the UK. It went public through a SPAC merger with the support of BlackRock, UPS, and Hyundai. Initially, the company focused on the electric truck market, but it doesn't have a vehicle on the market yet.
Why Arrival stock is rising
Recently, Arrival stock has been on a downtrend. The stock fell more than 50 percent from its peak. Arrival regained some ground in recent days and now sports a 30 percent gain over the past week. The rebound has caught the attention of many investors.
Article continues below advertisement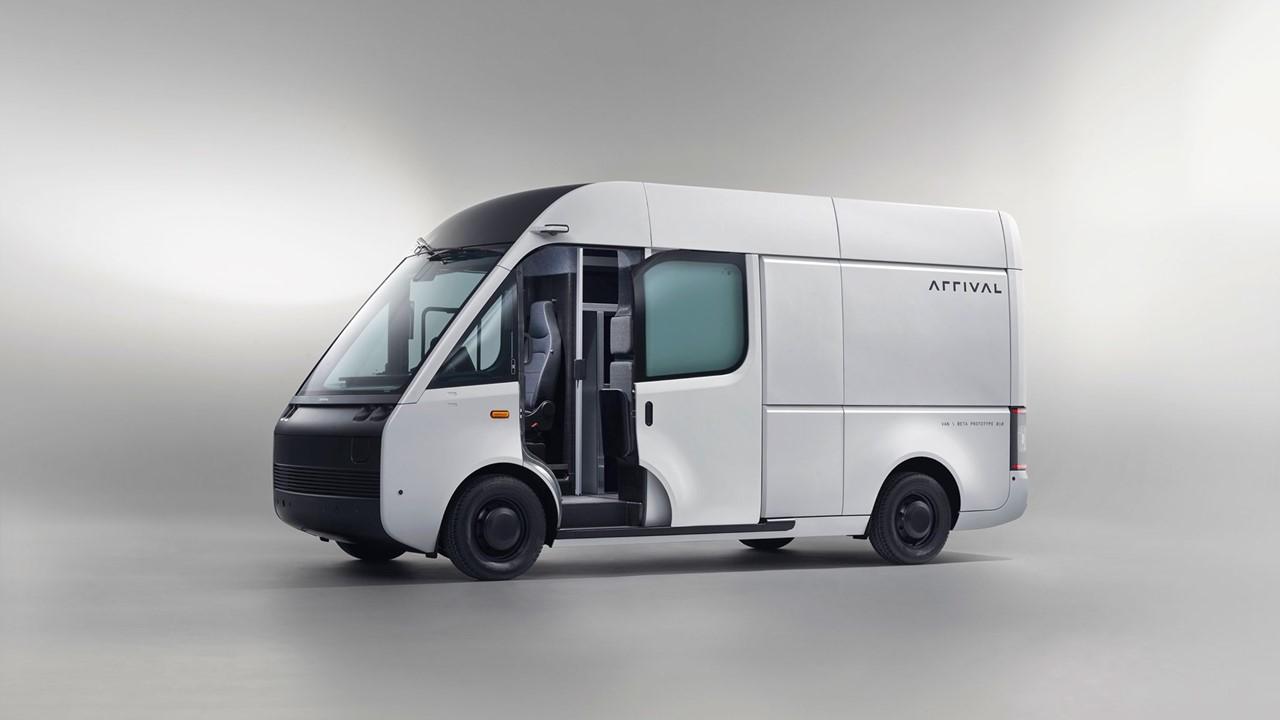 The rise can be attributed to several factors. First, the company hit a milestone recently. It delivered a sample electric delivery van to UPS, which is both an investor and customer. Investors have welcomed the milestone. Arrival has an order to supply UPS with 10,000 electric vans. UPS has a 4 percent stake in Arrival stock.
Article continues below advertisement
Also, after a recent wave of selling, EV stocks have started rebounding across the board. This comes after Tesla, NIO, Xpeng, and Li Auto reported strong deliveries for the first quarter.
Arrival's rebound can be linked to investors rushing to take advantage of the recent sell-off to buy the dip in the EV stock as the industry starts to report earnings. Tesla reported a record profit for the first quarter, which strengthened the faith in EV stocks in general.
Article continues below advertisement
Arrival stock could rise more.
Arrival looks to have more room to run. As the stock has been cut in half from its peak, it will continue to attract investors seeking a discount entry opportunity into EV stocks. Arrival expects to start production in the fourth quarter and meeting that target should provide catalyst for the stock.
Generally, the future is bright for EV companies amid global efforts to combat climate change. In the U.S., the federal government is taking steps to boost electric vehicle adoption by expanding the charging infrastructure.
Article continues below advertisement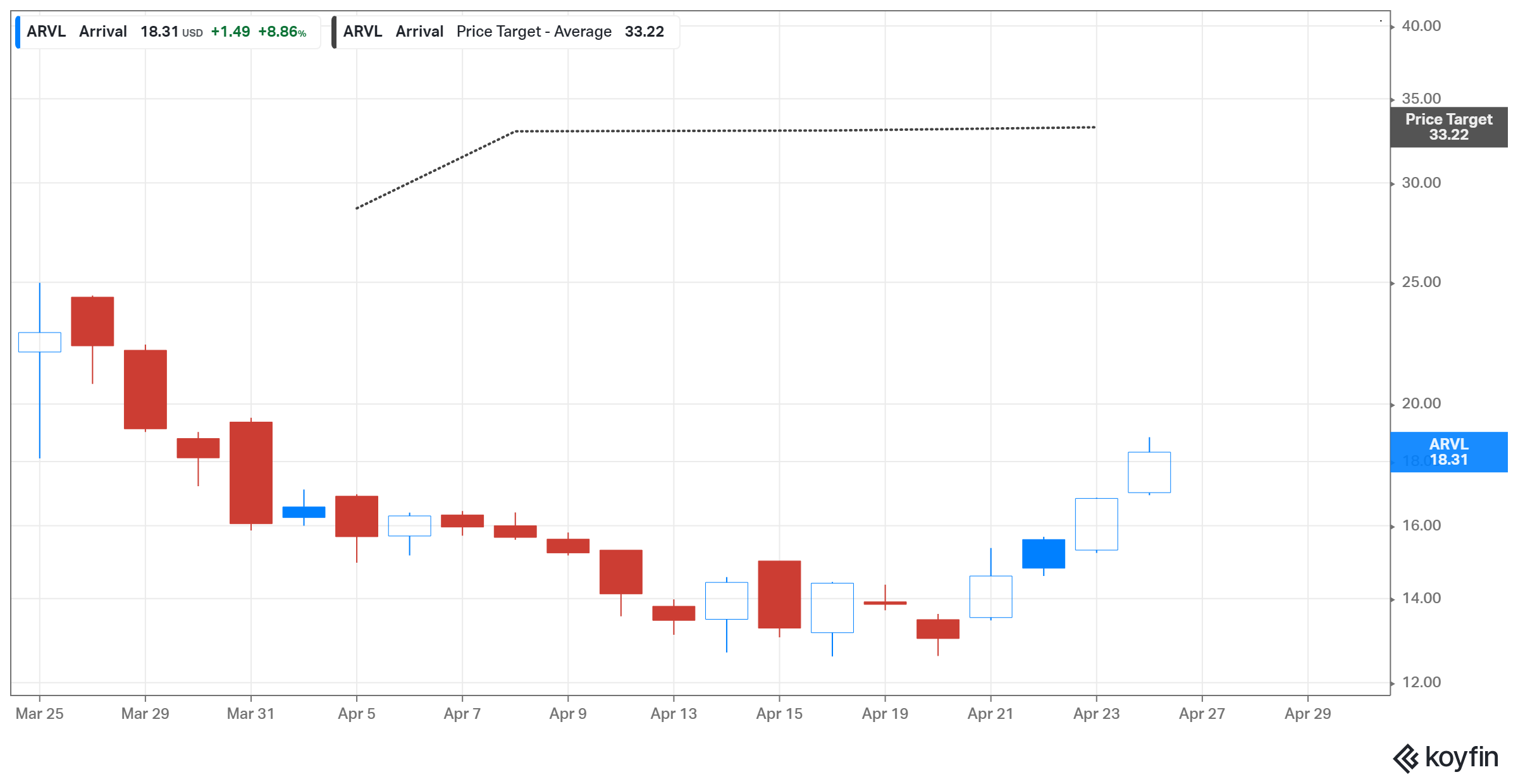 Arrival stock price prediction
Arrival stock has traded in the range of $9.58–$37.18 over the past 12 months. At the current price, the stock has retreated sharply from its peak and investors are eager to know its outlook. The stock's consensus target price of $33 implies an 80 percent upside from the current price. The high target price of $37 points to more than a 100 percent upside.
Article continues below advertisement
Arrival as a long-term investment
Arrival doesn't have a shortage of competition in the truck market. Investors wonder if Arrival stock is a good long-term investment. The company will have to fight it out with established automakers like Volvo and BYD and startups like Nikola and Electric Last Mile for a share of the electric truck market.
Although it faces plenty of competition, Arrival has a plan to succeed by taking a production approach that would save it money and allow it to sell its vehicles at competitive prices. The company is building small production facilities that it says will be more efficient than traditional auto assembly lines. For example, setting up a small factory will only cost $50 million instead of the typical $1 billion for a regular auto factory.
Article continues below advertisement
Also, Arrival says that the small factory strategy will allow it to produce vehicles at lower costs, which will give it the opportunity to make more profits and stay competitive in the market.
Finally, Arrival is also looking beyond the truck market. For example, it's expanding into the electric bus market as well. Arrival will battle it out with Chamath Palihapitiya-backed Proterra (PTRA), which is also going public through a SPAC merger.