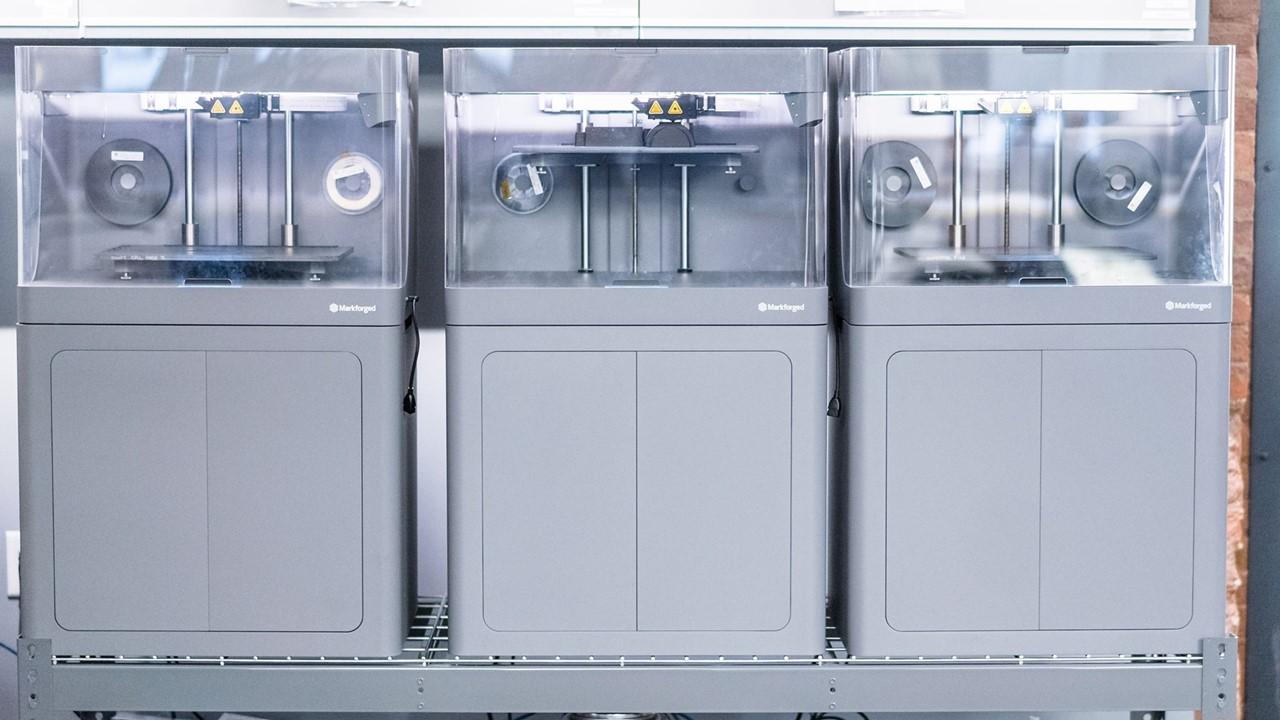 Grab AONE Stock at a Discount Before the Markforged Merger
One (AONE) SPAC is taking Markforged public in a deal valued at $2.1 billion. One stock soared on the Markforged merger announcement but has pulled back since then. What is AONE's stock forecast and should you buy now?
Article continues below advertisement
Markforged is a 3D-printing technology company. It has been around since 2013 and its investors include Microsoft and Porsche Automobil. The stock will trade under the ticker symbol "MKFG" after the merger closes. AONE SPAC investors and sponsors will own about 12 percent of Markforged stock. PIPE investors, the group that includes BlackRock and Wellington Management, will own 10 percent of the company.
Why AONE SPAC stock is falling
At $11.34, AONE stock has pulled back 25 percent from its peak. The decline appears to be caused by a series of factors. First, since the stock spiked on the Markforged merger deal announcement, investors with short-term goals have been rushing to take profits.
Article continues below advertisement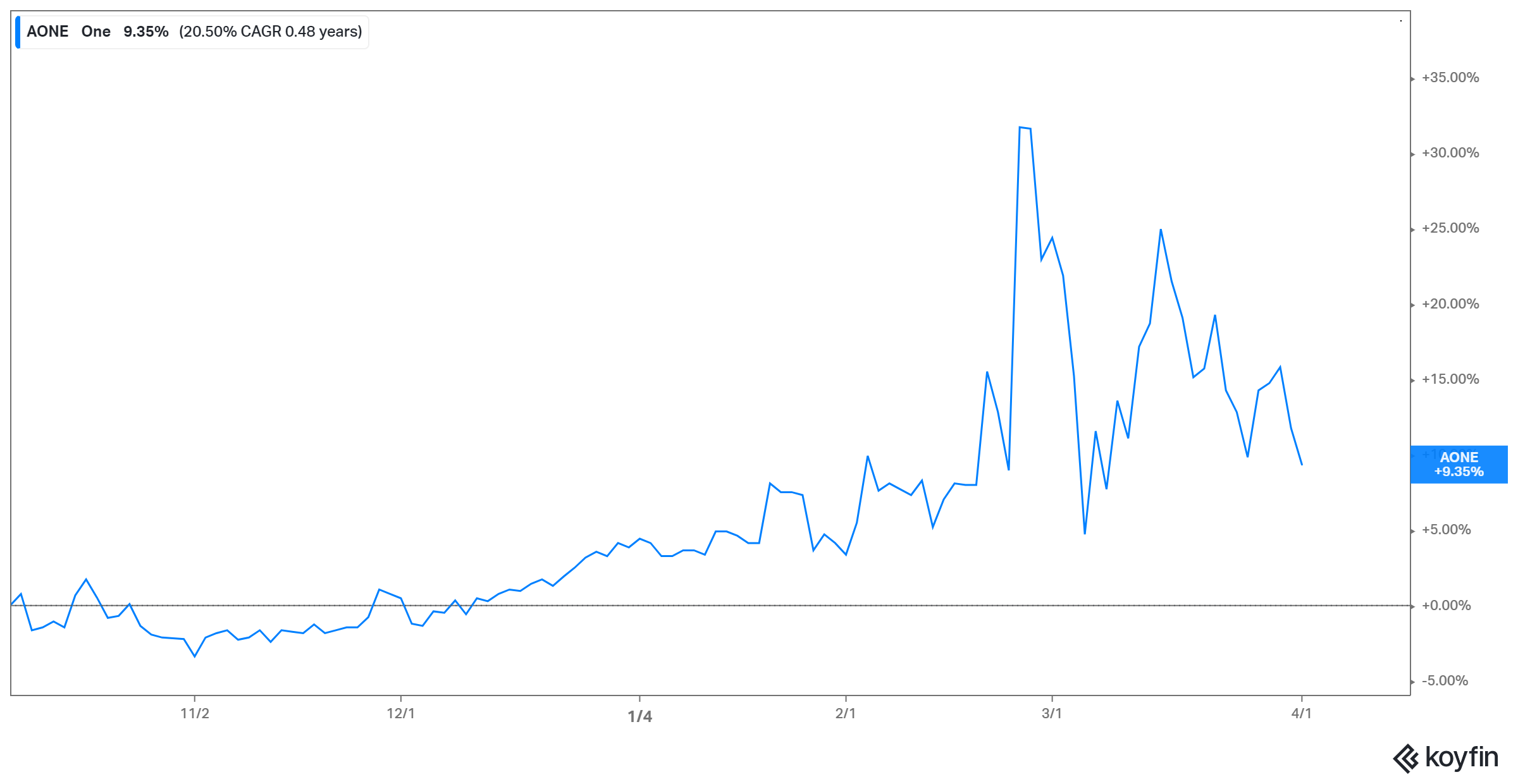 Also, rising bond yields have squeezed stocks across the board and AONE SPAC stock has experienced its fair share of the pressure. Fatigue among retail investors might also be causing the decline. After sending meme stocks like GameStop soaring in the early months of 2021, retail investors have retreated from markets in recent weeks.
Article continues below advertisement
AONE's stock forecast
Amid the sharp pullback from the peak, investors are curious about AONE's stock forecast. Looking at Markforged's prospects, you see that One SPAC stock has the potential to not only regain the ground it lost but also rise more.
Markforged is a well-run business with strong growth prospects. Its addressable market is on track to reach $118 billion in 2029 from $18 billion in 2021. Markforged has enough room to grow quickly even with competition. The company generated $70 million in revenue in 2020. The revenue is forecast to grow more than 10x to reach $706 million in 2025. Also, a profit is only a few years away.
Article continues below advertisement
Markforged boasts blue-chip customers like General Electric, Airbus, the U.S. military, Elon Musk's SpaceX, and automotive giant Toyota. In a market fearing a bubble, investors tend to be drawn to stocks with strong fundamentals.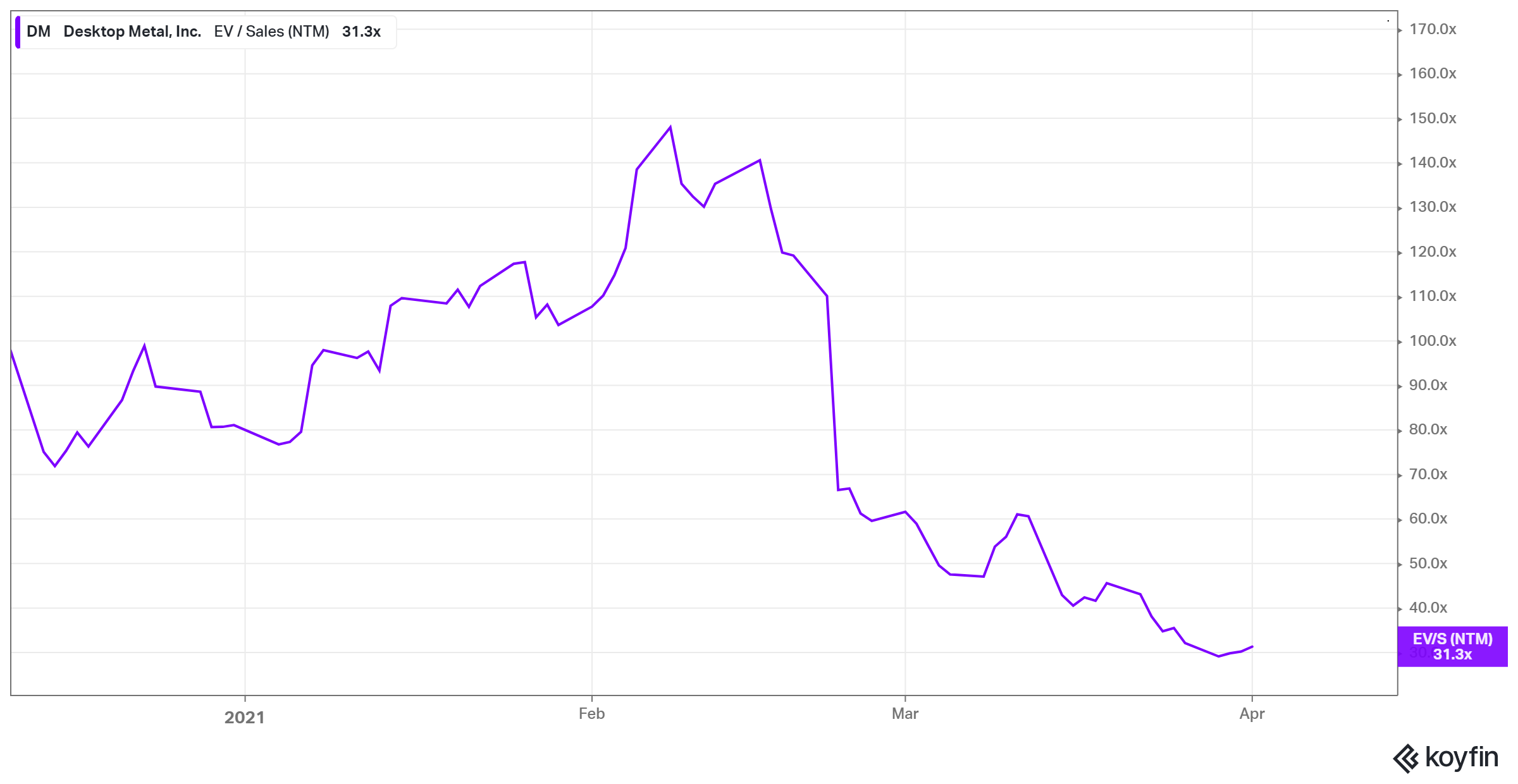 Article continues below advertisement
Comparing AONE SPAC competitors
One SPAC's merger target Markforged competes with Desktop Metal (DM), Stratasys (SSYS), and 3D Systems (DDD) in the 3D-printing industry. Currently, AONE stock is the cheapest in this group.
Desktop Metal is its closest peer. AONE stock is trading at 18.9x its 2021 EV-to-sales multiple and offers a more favorable valuation than DM stock, which offers 31.3x 2021 EV-to-sales multiple.
ONE SPAC (AONE) stock is a good buy.
The One SPAC and Markforged merger is expected to close in the summer of 2021. The 25 percent pullback from the peak has opened a window for bargain-seeking investors to enter AONE stock at a discount for exposure to the lucrative 3D-printing industry.