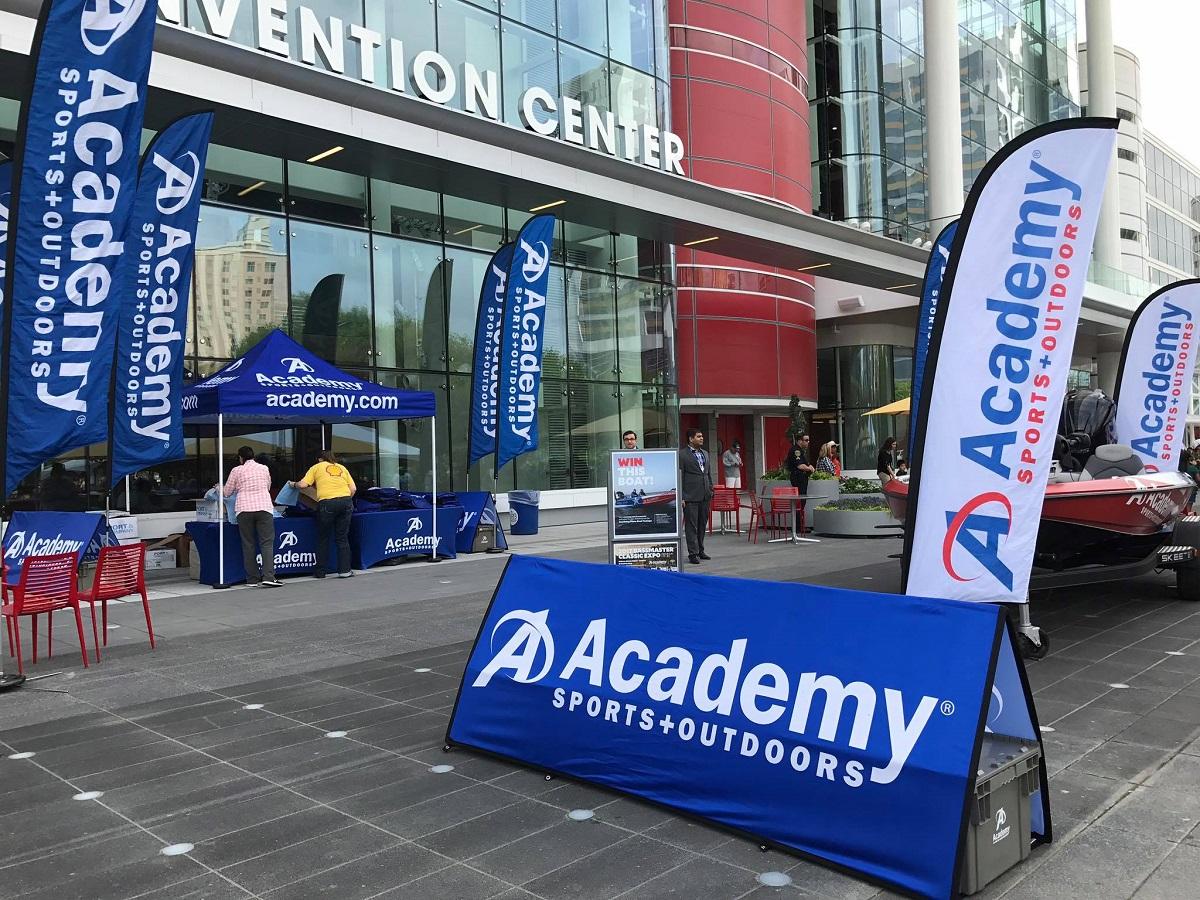 Is ASO Stock Undervalued and How Should You Play It Now?
Sporting goods retailer Academy Sports and Outdoors (ASO) is getting plenty of investor attention after delivering blowout earnings. What is ASO's stock forecast? Is it undervalued and how can you play the stock now?
Article continues below advertisement
Academy Sports and Outdoors went public in October 2020. It priced its stock at $13 for the IPO and managed to raise more than $200 million. The start was underwhelming as ASO stock fell below its listing price on the first day of trading. The stock dropped on its debut despite being priced below the indicated range of $15–$17. However, ASO stock has come a long way and it trades at about $30 now.
Academy Sports and Outdoors' news
ASO reported its fourth-quarter earnings on March 30. The company delivered results that improved from a year ago and beat the expectations. The revenue of $1.6 billion increased from $1.37 billion last year and topped the consensus estimate at $1.58 billion. The adjusted EPS of $1.09 beat the estimate at $0.50. ASO's revenue for the full year was $5.69 billion. The company aims to reach $6.5 billion in revenue by 2023.
Article continues below advertisement
The retailer operates 259 stores now. It plans to open up to 10 additional stores every year starting in 2022. ASO targets to operate a network of more than 800 stores eventually. The company believes the winning strategy in retail is having both a physical and online presence. About half of the company's e-commerce sales come from customers buying online and picking up purchases in-store. Online sales increased more than 60 percent in the fourth quarter and 138 percent in fiscal 2020.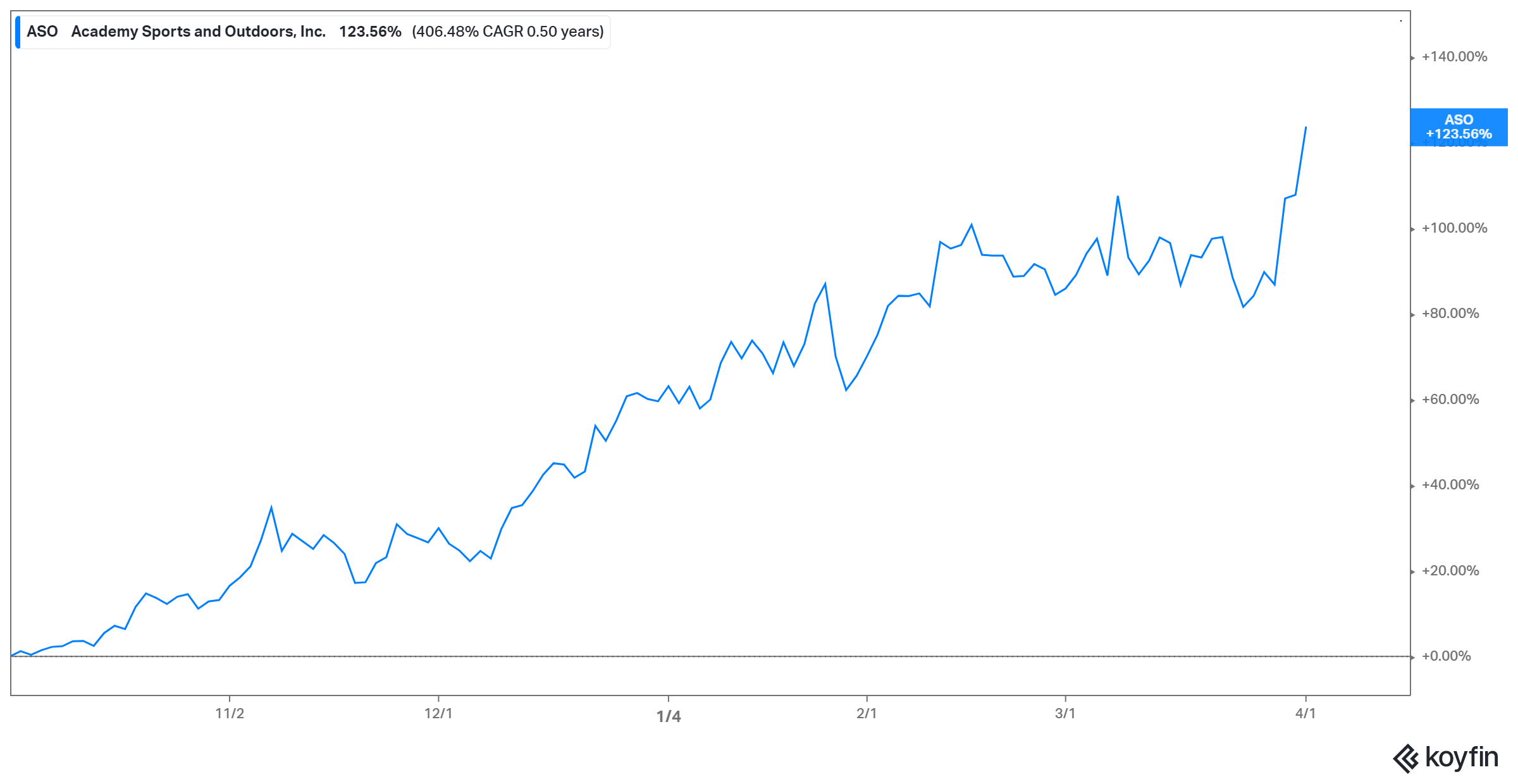 Article continues below advertisement
Academy Sports and Outdoors' (ASO) stock forecast
ASO's stock forecast has caught investors' attention after the strong earnings sent it soaring. At this point, the stock is within striking distance of the $30 consensus target price. ASO stock looks poised to move higher as more investors discover that it might be undervalued.
Could Reddit investors turn Academy Sports and Outdoors into the next GameStop?
Investors on Reddit community WallStreetBets forced a rapid surge in GameStop's stock price in early 2021. In the end, retail investors made huge profits, while Wall Street elites counted losses. Could Academy Sports and Outdoors become the next GameStop?
Article continues below advertisement
ASO stock appears to have some characteristics that WallStreetBets investors look for in targets. Investors like heavily shorted stocks and ASO has substantial short interest at about 40 percent. However, the WallStreetBets strategy works well with low-dollar stocks. Therefore, Academy Sports stock's $30 price could be a stumbling block to turning it into the next GameStop.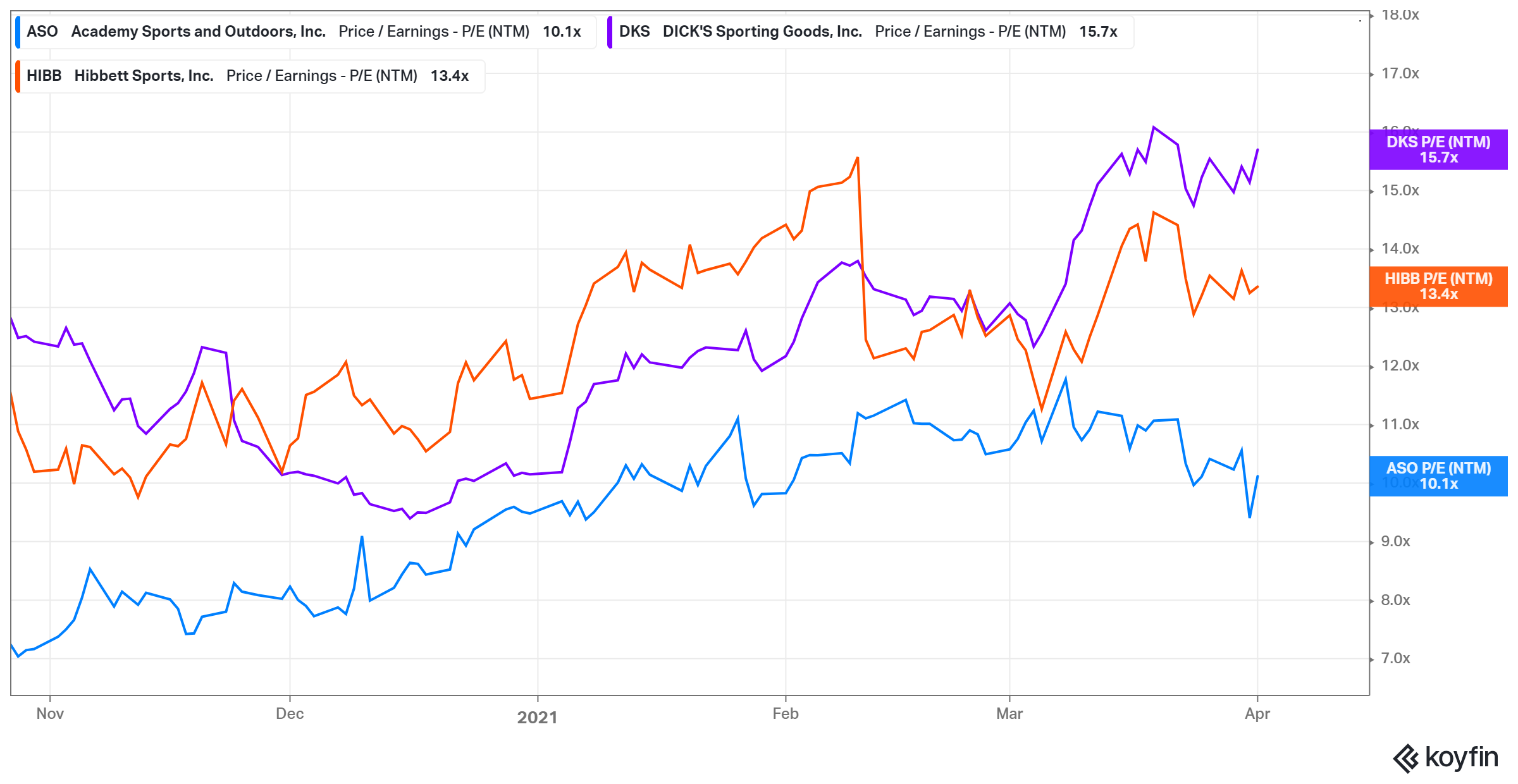 Article continues below advertisement
Academy Sports and Outdoors (ASO) stock is undervalued.
Even after its earnings-driven pop, ASO stock still trades at a more favorable multiple than many of its peers. It trades at 10x the 2021 earnings estimate. In contrast, Dick's Sporting Goods (DKS) and Hibbett Sports (HIBB) trade at 15x and 13x the 2021 earnings estimates, respectively. Therefore, ASO stock is undervalued compared to Dick's Sporting Goods and Hibbett Sports.
Academy Sports and Outdoors (ASO) stock looks like a buy.
The fact that Academy Sports and Outdoors thrived amid the COVID-19 pandemic, when some of its competitors collapsed, shows that it has a strong business model. As the economy reopens with accelerating vaccine distribution, outdoor products should continue to see strong demand. Growing sales and improving profitability should provide catalysts for ASO stock to continue climbing. You might also like ASO stock because it's a bargain among outdoor products retailer stocks.