Hyundai Subsidiary SMART Alabama LLC Caught Using Child Labor
An Alabama-based subsidiary of Hyundai has been caught using child labor. Here are the details — and whether Hyundai is at fault.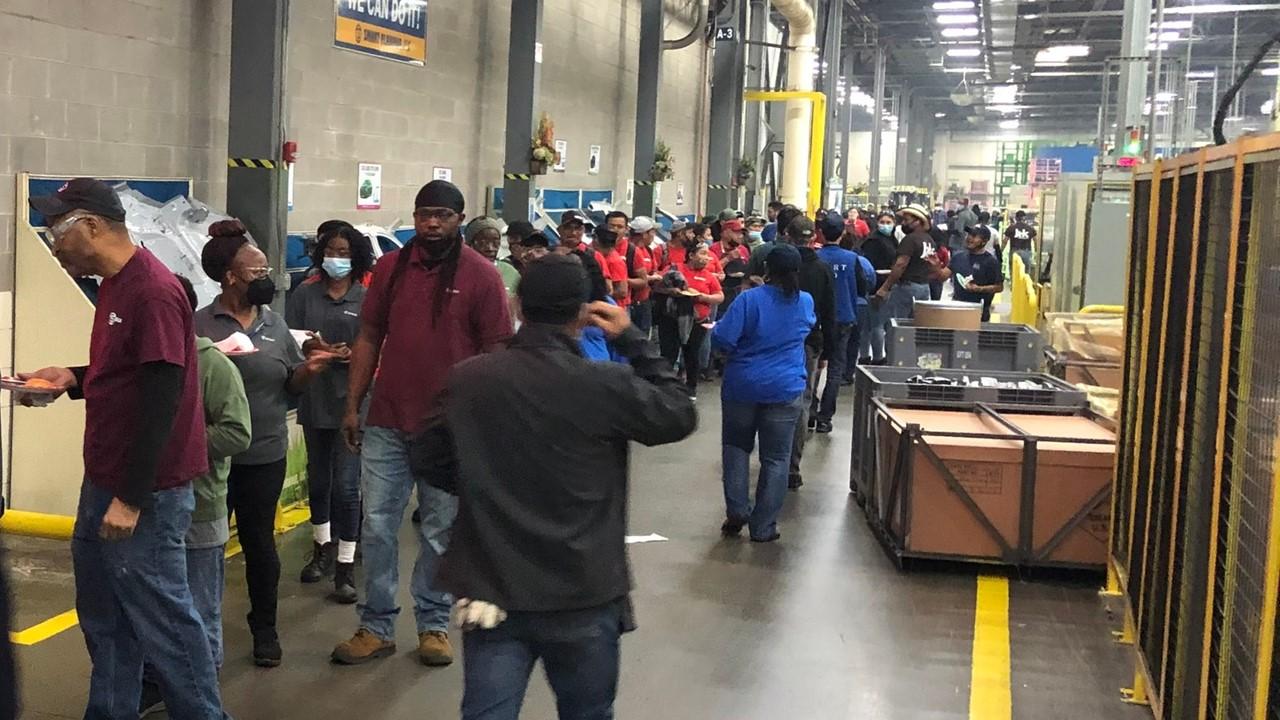 An Alabama-based subsidiary of Hyundai Motor Company used child labor at its automotive manufacturing facility, according to a statement from the police, relatives, and employees.
Article continues below advertisement
Article continues below advertisement
Three underage employees were working at SMART Alabama LLC as recently as this year, though several more children have reportedly been employed at the plant over the years.
SMART Alabama, a Hyundai subsidiary, employed child laborers.
Hyundai retains majority ownership over SMART Alabama LLC, an automotive manufacturing facility in Luverne, Ala., which builds out parts for Hyundai Elantra, Sonata, and Santa Fe models. Three children were recently employed at the metal stamping plant, according to the childrens' family members and fellow employees. One of the children was only 12 years old.
Article continues below advertisement
SMART said in a statement it "denies any allegation that it knowingly employed anyone who is ineligible for employment" and blames the occurrence on a temporary employment agency it partners with.
The child labor drama is still unfolding.
One of the children employed by SMART was a nearly 14-year-old girl who came from Guatemala and lived with her family in Enterprise, Ala. The unnamed child was missing from her family for a brief period of time and worked at the plant with her 12-year-old and 15-year-old brothers. None of the children were attending school at that time. The children will be attending school in the upcoming school year.
Article continues below advertisement
Article continues below advertisement
The state attorney general's office has been made aware of the situation since the SMART factory is outside of Enterprise police jurisdiction. Dozens of former and current employees have reported several other instances of child labor they witnessed at the plant.
Hyundai denies blame, but should they?
A Hyundai spokesperson stated that it "does not tolerate illegal employment practices at any Hyundai entity." However, the question remains whether a parent company with majority ownership does, indeed, bear some responsibility for something as heinous as child labor in an automotive factory.
Article continues below advertisement
Any factory is unsafe for child employment, but the SMART warehouse could be particularly dangerous, according to the health and safety violations against it (including an amputation lawsuit from 2013). SMART has paid a collective $48,515 in OSHA penalties in the last nine years and was fined earlier this year. SMART previously admitted to lacking in labor amid high demands for the Hyundai SUVs it helps produce.
Article continues below advertisement
It isn't clear exactly how many underage employees worked at SMART, but reports range from a dozen to as many as 50 children below working age.
Article continues below advertisement
Former U.S. assistant secretary of labor for the Occupational Safety and Health Administration (OSHA) David Michaels says consumers should be outraged. "They should know that these cars are being built, at least in part, by workers who are children and need to be in school rather than risking life and limb," Michaels told Reuters.
Undocumented migrant children are at particular risk for child labor due to a proximity to poverty. Desperate for money for their families, these children are taken advantage of by companies that choose to turn a blind eye and invite child labor.