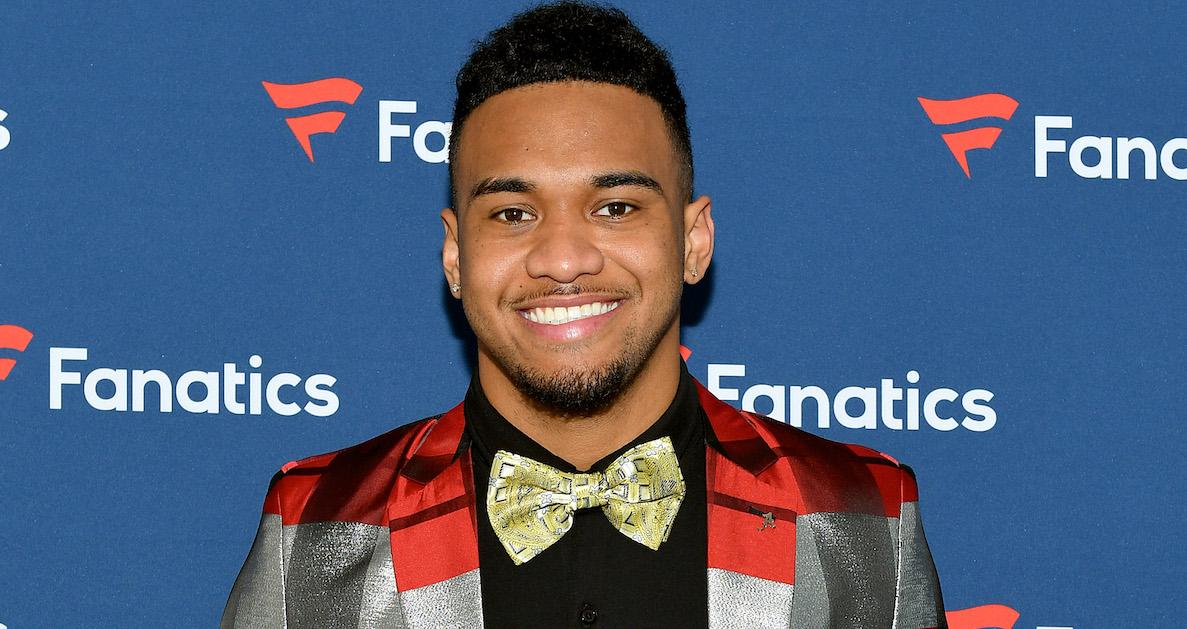 Miami Dolphins QB Tua Tagovailoa in Spotlight Following Injury — How Much Is He Worth?
It was a frightening scene after Miami Dolphins quarterback Tua Tagovailoa took a hard hit during the Thursday Night Football game against the Cincinnati Bengals on Sept. 29.
Tagovailoa lay motionless on the field, his fingers contorted in what some say is a sign of neurological damage.
Article continues below advertisement
The next day, the rookie quarterback was "in good spirits," recovering at his home in South Florida, ESPN reporter Jeremy Fowler reported on Twitter. However, controversy is heating up over whether Tagovailoa should have even been on the field after he suffered a head injury in an earlier game.
Now, that he is in the national spotlight, fans are curious our the NFL star's net worth and how much he is paid by the professional sports league.
Tua Tagovailoa's net worth is in the millions.
Tagovailoa has been with the Dolphins since 2020. When he first joined the team, he was a backup for former Dolphins quarterback Ryan Fitzpatrick. He became the team's starting quarterback at the beginning of the 2021 season.
Article continues below advertisement
Tua Tagovailoa
Miami Dolphins Quarterback
Tua Tagovailoa is the starting quarterback for the NFL's Miami Dolphins. He joined the team in 2020 after a successful college football career at the University of Alabama. After Tagovailoa suffered two serious injuries in one week, the NFL is investigating into whether the Dolphins violated concussion protocol.
Age: 24
Birthplace: Ewa Beach, Hawaii
High school: Saint Louis School in Honolulu
College: University of Alabama
Article continues below advertisement
Born and raised in Hawaii, Tagovailoa reportedly loved football so much that, as a child, he slept with a football under his arm every night.
The driving force behind Tagovailoa's football career was his father, Galu Tagovailoa, who started teaching him the game when he was only 2 years old.
Tagovailoa's father was scrutinized for allegedly abusive coaching behavior.
However, Galu's "coaching" style has received some scrutiny. In a 2019 interview with ESPN's College Gameday, Tagovailoa explained how his father forced him to throw the ball with his left hand, similarly to how nuns used to teach students to use their right hand.
When Tagovailoa started playing high school ball, if he didn't perform well in a game, his father was waiting with a belt when he got home.
Article continues below advertisement
"If I don't perform well or I don't perform the way I'm supposed to, I'm gonna get it after," Tagovailoa told ESPN. "Just know that the belt was involved."
Article continues below advertisement
Tua Tagovailoa led the Crimson Tide to many wins.
Before joining the NFL, Tagovailoa played college ball for the University of Alabama Crimson Tide. During his freshman year as a backup quarterback, he helped the Tide on several victories, including a 59-0 win against Vanderbilt.
He was named Official MVP of the 2018 College Football Playoff National Championship.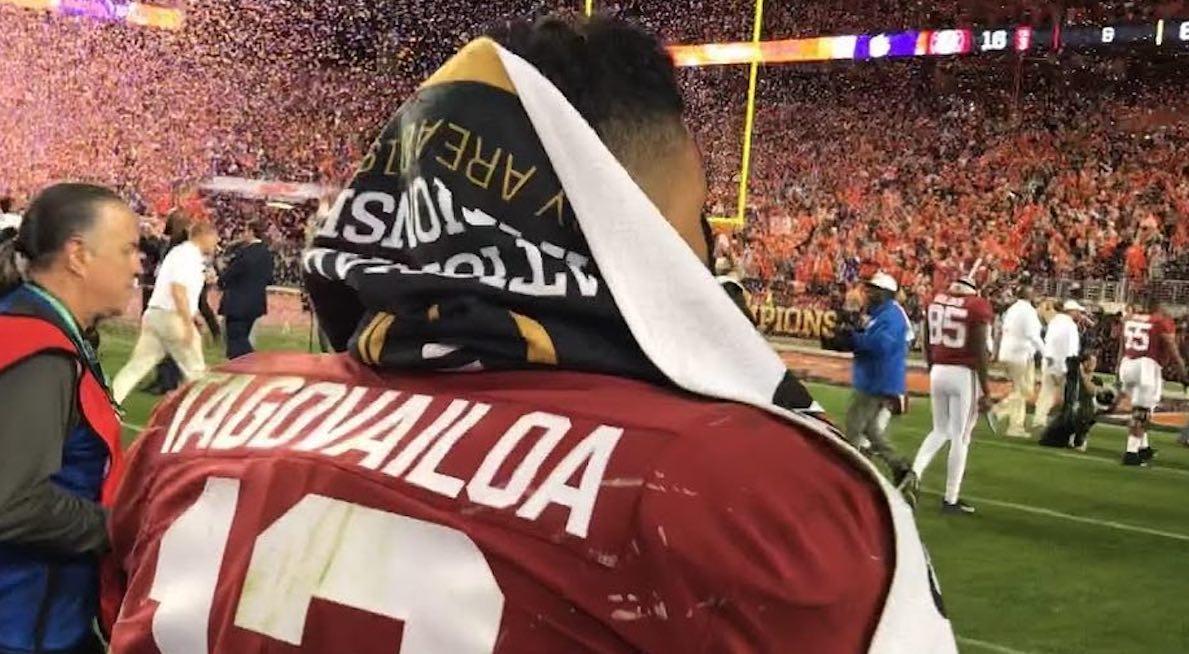 Article continues below advertisement
Tagovailoa suffered a hip injury, broken nose, and concussion in a game against Mississippi State during his junior year that took him out for the rest of the season. After that, he decided to forgo his senior year and enter the NFL draft.
Tagovailoa was back on the field soon after a possible head injury.
When the Dolphins took the field on Sept. 29, the NFL Players Association was already looking into whether the team violated concussion protocols for allowing Tagovailoa to continue to play in a Sept. 25 game after getting injured.
Article continues below advertisement
During the game against the Buffalo Bills, Tagovailoa was sacked and seemed unbalanced when he got up from the hit. He briefly left the game for what the team representative said was a head injury but then returned to the field in the second half of the game. Dolphins head coach Mike McDaniel said Tagovailoa actually injured his lower back, not his head.
Four days later, Tagovailoa was back on the field for the Sept. 29 game against the Bengals. The NFL takes player safety very seriously, especially injuries dealing with the head. We'll have to wait and see what the investigation determines.
Until then, hopefully, Tagovailoa makes a complete recovery!