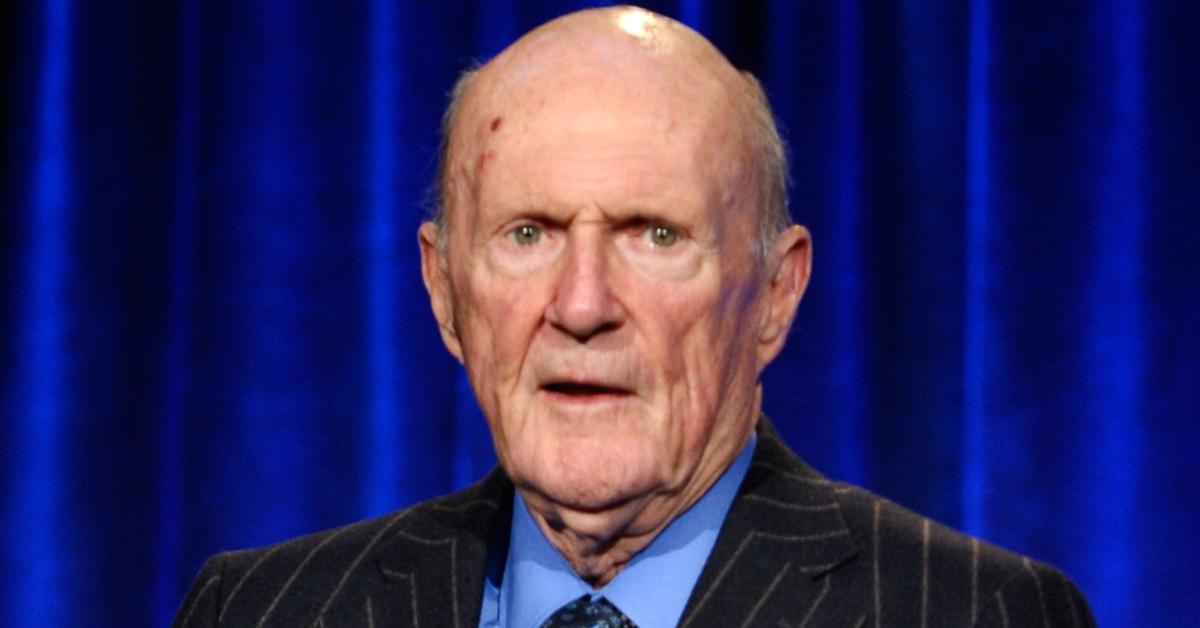 Hedge Fund Manager Julian Robertson Dies at 90
Billionaire hedge fund manager Julian Robertson died at his New York home on Aug. 23. Robertson built his net worth as the founder of Tiger Management Co., once considered one of the world's largest hedge funds.
Article continues below advertisement
According to Forbes, Robertson's net worth is estimated at $4.8 billion. Besides growing his own successful hedge fund at Tiger Management, Robertson is also credited with mentoring generations of future hedge fund managers known as "Tiger Cubs."
Article continues below advertisement
"Julian was a pioneer and a giant in our industry, respected as much for his abilities as an investor as for the integrity, honesty, loyalty and competitiveness he demonstrated as a leader," former Tiger Cub Chase Coleman of Tiger Global said in a statement to Reuters. "He made the time to be a true mentor, always leading by example and pushing all of us to become the best versions of ourselves."
Julian Robertson
Former Hedge Fund Manager at Tiger Management
Julian Robertson, founder of the former Tiger Management hedge fund, died Aug. 23 at his home in Manhattan. Robertson founded Tiger Management in 1980 and grew the firm to be one of the most successful hedge funds in the world.
Age: 90
Wife: Josephine Tucker Robertson
Children: Three sons
Article continues below advertisement
Robertson was interested in stocks as a child.
As a child growing up in North Carolina, Robertson became interested in stocks and trading when he was just six years old, MarketWatch reports.
"I still remember the first time I ever heard of stocks. My parents went away on a trip, and a great-aunt stayed with me. She showed me in the paper a company called United Corp., which was traded on the Big Board and selling for about $1.25. And I realized that I could even save up enough money to buy the shares. I watched it. Sort of gradually stimulated my interest," Robertson said, according to MarketWatch.
Article continues below advertisement
Robertson studied at the University of North Carolina at Chapel Hill and, after graduating, he joined the U.S. Navy. He served two years in the Navy, traveling the world on a munitions ship and the experience helped him develop leadership skills, reports the New York Times.
Robertson had a reputation for finding bargain stocks.
After leaving the Navy in 1957, Robertson got his first job as a stockbroker for Kidder, Peabody, & Company in New York City. He built a reputation there for finding bargain stocks, the Times reports. He was eventually promoted to head of the firm's asset management division, Webster Securities.
Article continues below advertisement
By 1978, Robertson needed a break from investing, so he moved to New Zealand with his wife and sons with a dream of writing the great American novel. Although the novel never materialized, Robertson fell in love with New Zealand and opened three resorts there, the Times reports.
Article continues below advertisement
When Robertson returned to the U.S. in 1980, he founded Tiger Management with $8 million from friends, family, and his own bank account. The firm reached $22 billion in assets by 1998 and was considered one of the world's most successful hedge funds.
However, in the late 1990s things had changed in the market due to the dot.com craze and Tiger suffered some setbacks and missteps. In March 2000, Robertson closed Tiger and returned the capital to his remaining investors.
Article continues below advertisement
"The key to Tiger's success over the years has been a steady commitment to buying the best stocks and shorting the worst," Robertson wrote in a letter to Tiger Management's limited partners, as reported in the Washington Post in 2000. "In a rational environment, this strategy functions well. But in an irrational market, where earnings and price considerations take a back seat to mouse clicks and momentum, such logic, as we have learned, does not count for much."
Robertson and his wife started a family foundation.
Roberton was married to Josephine Tucker Robertson for 53 years before her death in 2010 from breast cancer. The couple has three sons. In 1998, after his wife underwent breast cancer surgery, Robertson surprised her by having the Lincoln Center for the Performing Arts plaza named after her. Together, Robertson and his wife established the Robertson Foundation to support education, medical research, spirituality, and environmental causes.
Article continues below advertisement
Robertson's death due was due to cardiac complications.
Robertson's son Alex told the Times that his father's death was due to cardiac complications. He was 90 years old.