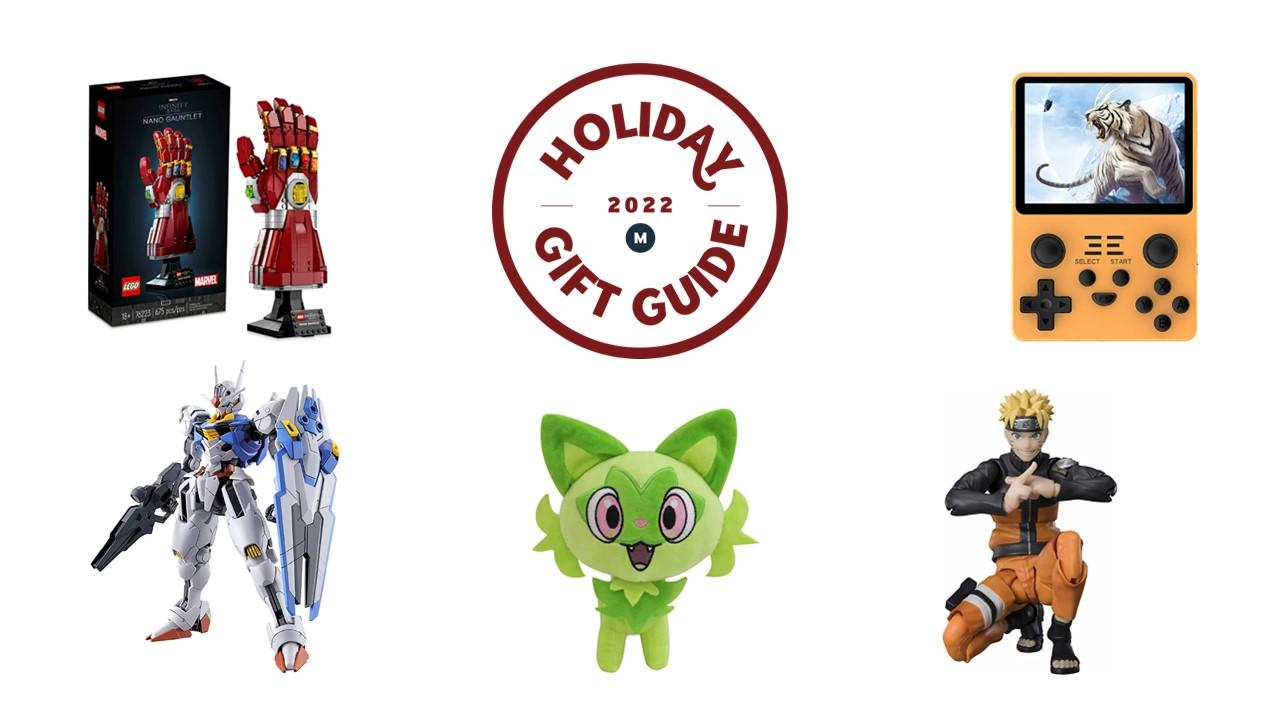 10 Toys for Adults to Gift Kidults for the Holiday Season
If you thought children were the only ones interested in toys for the holidays, then think again. According to a recent study by CNBC, adults generate over one-fourth of annual toy sales to the tune of over $9 billion. In 2022, toy sales among adults saw a 3 percent increase since the start of the COVID-19 pandemic.
Working adults around the world are purchasing action figures, dolls, LEGO sets, and even plushies at an overall higher rate than children.
Article continues below advertisement
Industry analysts have implemented the term "kidult" as a way to denote adults who are interested in toys. But let's be real. The landscape of "adulting" has shifted drastically in the past 20 years. Modern grown-ups are more comfortable finding a balance between adult responsibilities and expressing their love for fandom and geek culture by purchasing toys.
Whether you're shopping for a toy-loving adult or just looking to treat yourself, here are our recommendations for toys for adults.
Mobile Suit Gundam the Witch from Mercury Aerial Gundam Model Kit
Gunpla model kits are a considerable step up from the average Lego set. Based on the popular Gundam mecha anime franchise, these kits have you cut out plastic pieces and meticulously put them together to create highly-detailed robot models. They may take a while to construct, but are incredibly gratifying to complete. Check out one of the most recent releases from the newest Gundam series, The Witch from Mercury.
On Amazon from $15.
Article continues below advertisement
SH Figuarts Naruto Uzamaki
These action figures are very different than the ones you might find from the '80s or '90s. SH Figuarts is a toy line dedicated to highly-detailed recreations of popular characters with full poseability and exchangeable parts. You can buy figures from Naruto, Spy x Family, or even Marvel properties, among many others.
On Tokullectibles from $26.
Article continues below advertisement
Pokémon Plush Sprigatito
For the adult Pokémon trainers in your life, who wouldn't love a soft and squishable Pokémon companion? Why not get one of the Paldea Starters from the newly-released Scarlet and Violet?
At Walmart for $12.95.
Article continues below advertisement
Funko POP! Marvel Guardians of the Galaxy Drax (Holiday Special)
Funko Pops are a simple but effective toy gift for adults that allow them to express their love for any fandom. And if the last 13-or-so years have proven anything, it's that you can't go wrong with a gift based on a Marvel movie. Or in this case, a Christmas special!
At GameStop from $6.50.
Article continues below advertisement
amiibo - Inkling (Yellow) - Splatoon Series
For Nintendo gamers, amiibos work in two ways. On the one hand, scanning them onto your Nintendo Switch for certain titles can get you in-game bonuses. On the other hand, they make for great decorations! Check out this one from Splatoon 3!
On Nintendo for $15.99.
Article continues below advertisement
Powkiddy
The Powkiddy is the ultimate gift for the nostalgic gamer. While it looks and feels like a GameBoy with some extra buttons and sticks, it's actually an emulator that can store and play hundreds if not thousands of games from across your favorite retro platforms!
On Powkiddy from $80.
Article continues below advertisement
Metal Wire Puzzle Set
For the mindful adult who loves to test their thinking minds, why not try out some wire puzzles? This set of 16 wire puzzles makes for a perfect desk toy or entertainment for anyone on long commutes.
On Amazon for $10.99.
Article continues below advertisement
Lego Nano Gauntlet
Unless you're into the average toy Lego set, the popular building block brand has a line specifically geared toward adults. These higher-quality constructs are perfect for Lego enthusiasts looking for a challenge. Check out this one based on the Nano Gauntlet from Avengers Endgame!
On Lego for ~$66.
Article continues below advertisement
Geeky Fidget Spinners
Whether or not fidget spinners actually help with focus or anxiety, they're still really fun to use in any situation. Check out this set of different fidget toys, with some based on popular franchises like Marvel and Harry Potter.
On Amazon for $27.98.
Article continues below advertisement
Rechargeable Luminous LED Color Metal Flashy Dice
If you're part of a DnD campaign with your adult friends, then you'll want a nice set of dice for all of those ability checks. These dice certainly stand out since they light up when thrown. They even come with their own carrying case and charging wire.
On Temu for $26.09.