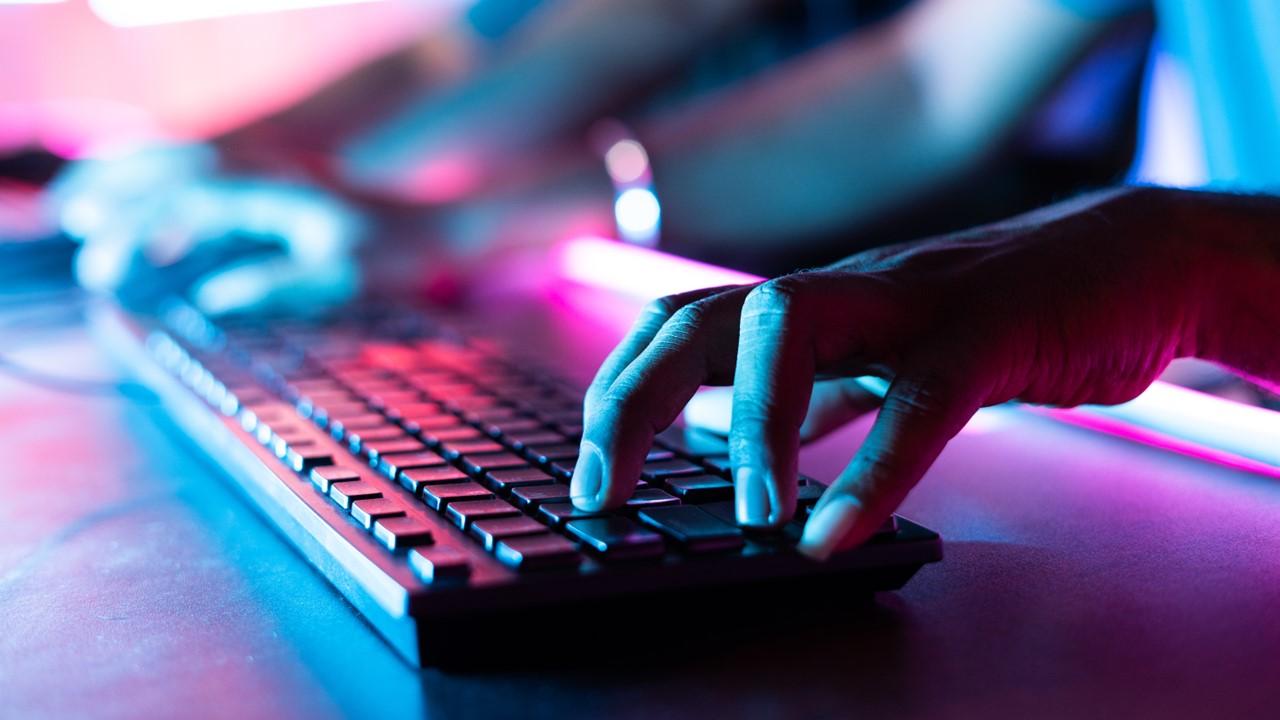 Twitch Bans Some Gambling Streams Amid Calls for Boycott
Amazon-owned streaming platform Twitch, popular in the gaming community, is banning certain forms of gambling streams after a controversial incident in which a streamer allegedly stole money from users for gambling.
Article continues below advertisement
Twitch announced the change in gambling rules on Twitter, stating, "Gambling content on Twitch has been a big topic of discussion in our community, and something we've been actively reviewing since our last policy update in this area." Here's the scoop on the new policy and how it all came about.
Twitch updated its gambling policy after a controversial incident.
Twitch streamer Sliker admitted to taking money from people — over $200,000 in total — under false pretense to fuel his gambling addiction. Sliker had reportedly been scamming people out of money for years, failing to pay many of them back. One user, Trainwreckstv, said they gave Sliker $45,000. Wronged Twitch users and their allies threatened to boycott Twitch if the platform failed to act.
So, Twitch is taking action.
Article continues below advertisement
In a tweet, Twitch wrote, "While we prohibit sharing links or referral codes to all sites that include slots, roulette, or dice games, we've seen some people circumvent those rules and expose our community to potential harm."
Twitch will "prohibit streaming of gambling sites that include slots, roulette, or dice games that aren't licensed either in the U.S. or other jurisdictions that provide sufficient consumer protection."
Article continues below advertisement
That's a mouthful, but it's basically a step up from the previous rule, banning certain gambling streaming and not just links.
The policy will go into effect on Oct. 18.
Twitch provides a list of banned sites based on the new gambling rules.
While Twitch admits its list of banned sites will grow over time, it did give a starter list of sites that are included in the ban on gambling streaming. They include:
Stake.com

Rollbit.com

Duelbits.com

Roobet.com
Article continues below advertisement
There are exceptions to the gambling ban.
Twitch clearly states they "will continue to allow websites that focus on sports betting, fantasy sports, and poker." Most likely, this is because poker is considered a game of skill and sports betting has high economic and social value.
Twitch says it will share more details about the upcoming updates "soon," clarifying all points to make sure there's no miscommunication.
Article continues below advertisement
What now, Twitch?
Since Twitch is owned by a public company (and a mega-cap one at that), it makes sense they want to divorce themselves from any blurred lines in the gambling arena. A boycott could be problematic for Twitch, but a class action lawsuit would be even more problematic, and they shouldn't underestimate the gusto of a cohort of angry internet users.
Those who pushed for Twitch's new gambling rules celebrated on the news. Others brought up the fact that Twitch hasn't acted on hate speech against "BIPOC and queer communities." Twitch, it seems, still has stuff to work on. In the meantime, the platform is shifting away from gambling, at least by an inch.