Disney's Magic Key Pass Is Back — Here's What to Know
Disneyland Resorts has brought back the Magic Key Pass, a reservations-based admissions program. So, what is a Magic Key Pass and how does it work?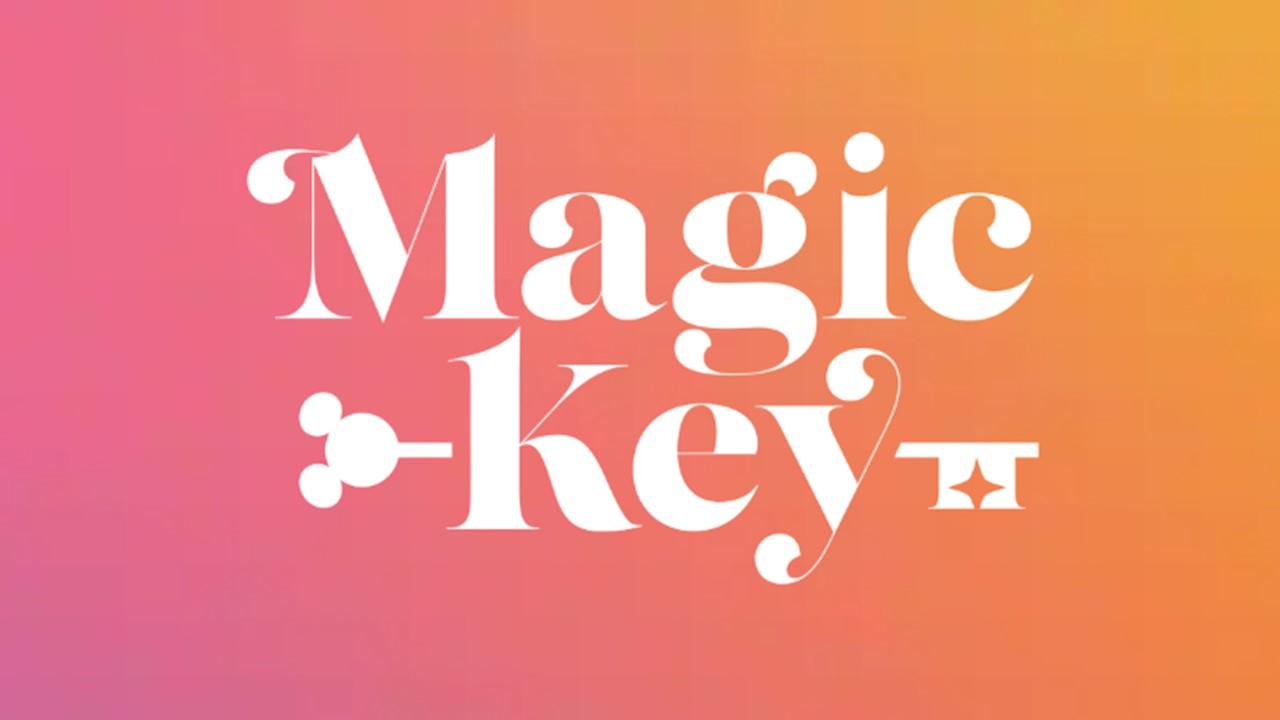 Disneyland has announced the return of the Magic Key Pass, a program that enables pass holders to reserve their space at one or both theme parks on specific dates. Other benefits such as dining discounts and photo opportunities are also part of the deal. So, how does the Magic Key Pass work, and why did Disneyland discontinue it?
Article continues below advertisement
Article continues below advertisement
The Magic Key Pass, which replaced Disney's previous annual passport system in 2021, is now going back on sale in November 2022. All Magic Key Passes are available for purchase except for the Enchant Key, the third-lowest price point in the Magic Key Pass program of the Walt Disney Company.
What is the Magic Key Pass?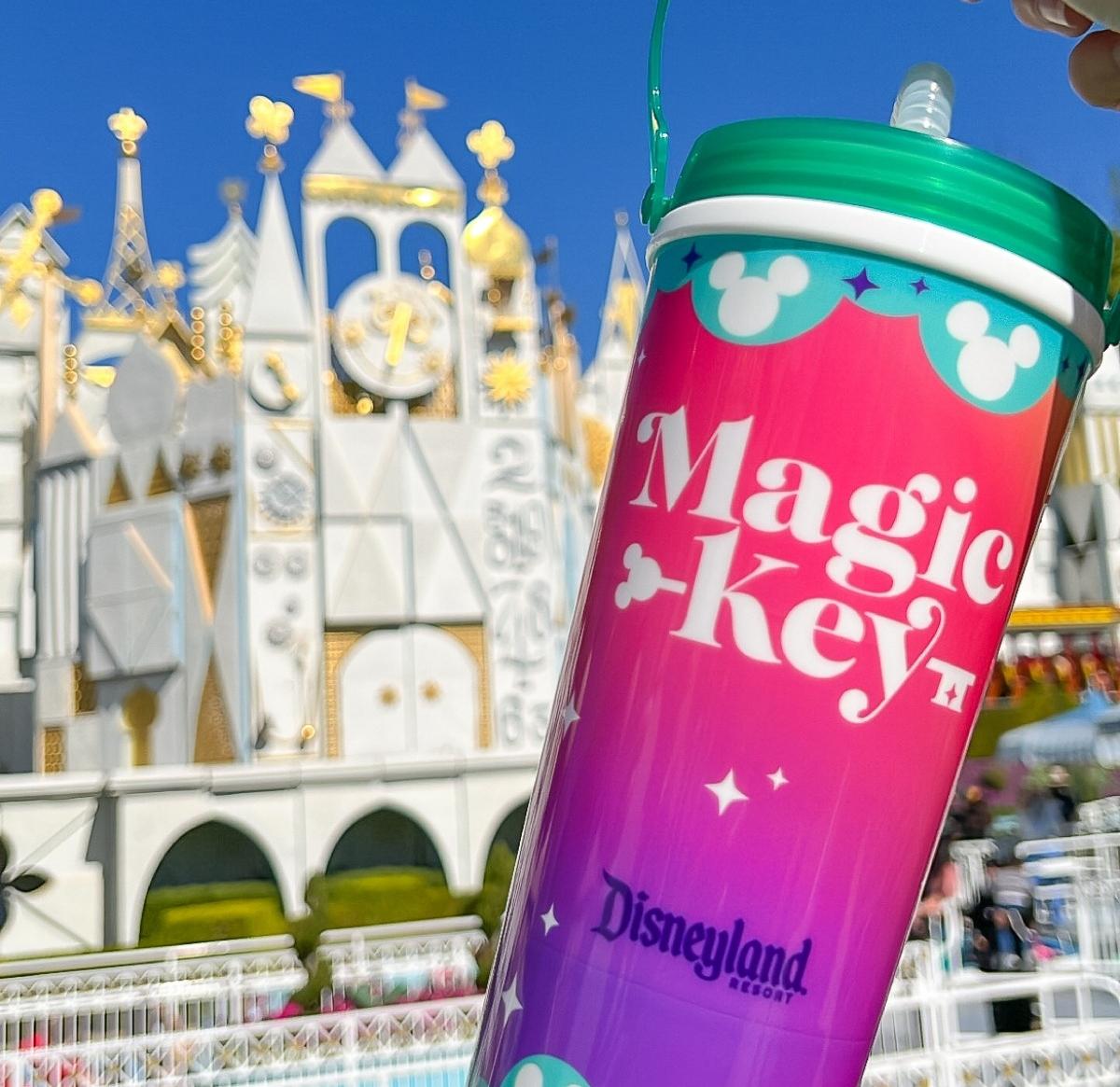 Magic Key Pass is a reservation-based admission program for both Disneyland Resort theme parks. Disney launched the program initially in August 2021 and paused sales of new Magic Key Passes earlier in 2022. It did enable renewals for existing Magic Key Pass holders in August 2022, but now new passes are on sale.
Article continues below advertisement
The general benefits of the Magic Key Pass are reservations for admission to the two Disneyland Resort parks, a 20 percent discount on the Genie+ service, discounted parking for Imagine and Enchant key pass types, unlimited digital photo downloads for Inspire and Believe key types, and discounts of up to 15 percent on dining and up to 20 percent on merchandise.
Can you enter both parks with a Magic Key Pass? Yes, this has a Park Hopper benefit, so you can switch to the other park on the same date beginning at 1 p.m. Currently, you only need to reserve one of the parks to enjoy the other park on the same day.
Article continues below advertisement
Article continues below advertisement
Is a Magic Key Pass worth it?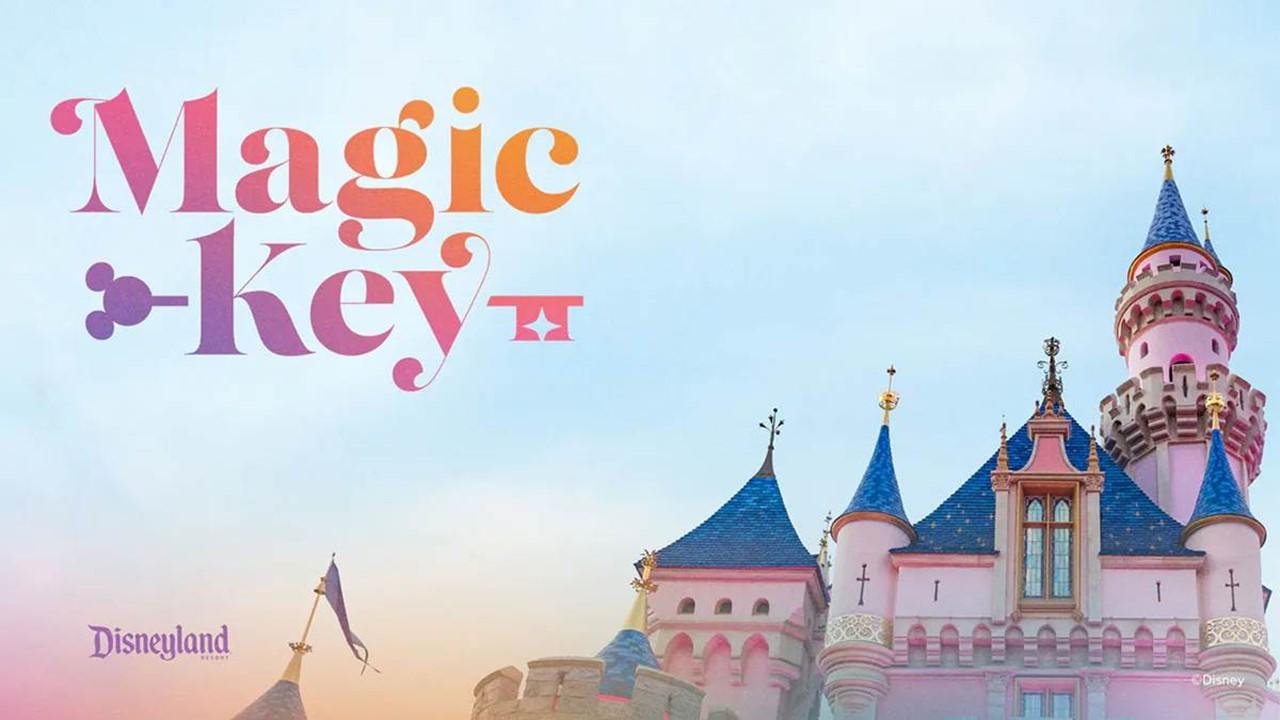 The value of a Disneyland Magic Key Pass depends on how you might use the pass. For residents of Southern California, the Imagine Key (449) can be a great value, since you live fairly locally and could visit frequently, with less stress about blackout dates.
Any level of Magic Key Pass is likely worth it if you are able to visit enough times to beat the price of buying admission tickets individually. Also, if taking a group or family to the parks, one member of the group can buy an Imagine Key Pass or other Magic Key Pass to get the benefits for everyone (dining and merchandise discounts, for example).
Article continues below advertisement
Making Disney reservations can be stressful, so having a Magic Key Pass may be worth it for that plus the other discounts. However, the Magic Key Pass doesn't guarantee entrance on your preferred dates since it works on a first-come, first-served basis.
Article continues below advertisement
Here are the types of Magic Key Passes and how they work.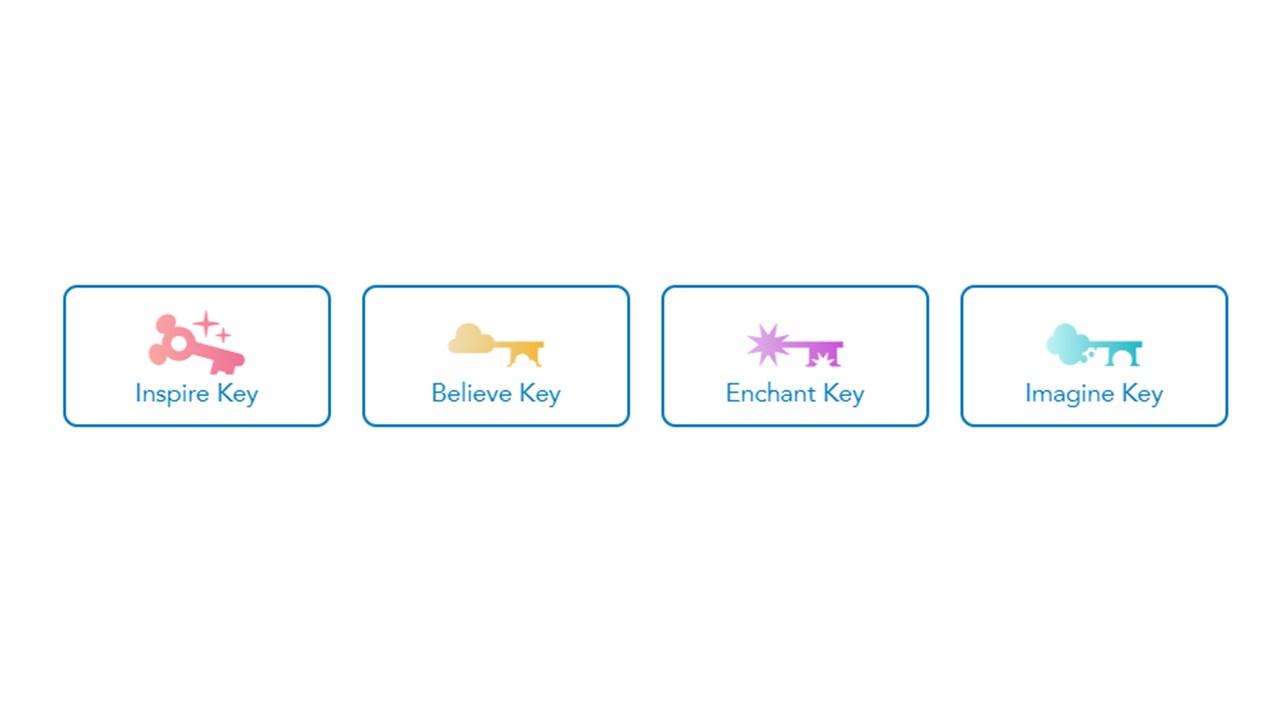 There are several pricing tiers of the Magic Key Pass for Disneyland Resort.
Inspire Key: $1,599

Believe Key: $1,099

Enchant Key: $699 (only available for renewal)

Imagine Key: $449 (only to southern California residents, zip codes 90000 to 93599)
Each Magic Key Pass type offers specific benefits.
Article continues below advertisement
The Inspire Key gives reservation-based admission, can hold up to six reservations at once, gives 20 percent off Disney Genie+, unlimited photo downloads, 15 percent off dining, 20 percent off merchandise, and standard parking.
The Believe Key, at $1,099, offers the same benefits except it comes with a 10 percent discount for dining and merchandise and 50 percent off standard parking.
Article continues below advertisement
Article continues below advertisement
The Enchant Key, which you can only renew, is $699 and offers reservation-based admission with up to four reservations at a time. You still get 10 percent off merchandise and dining, and parking is discounted by 25 percent.
The Imagine Key is the least expensive at $449 and is only available to Southern California residents. You can hold up to two reservations at once. Otherwise, the benefits are the same as for the Enchant Key.