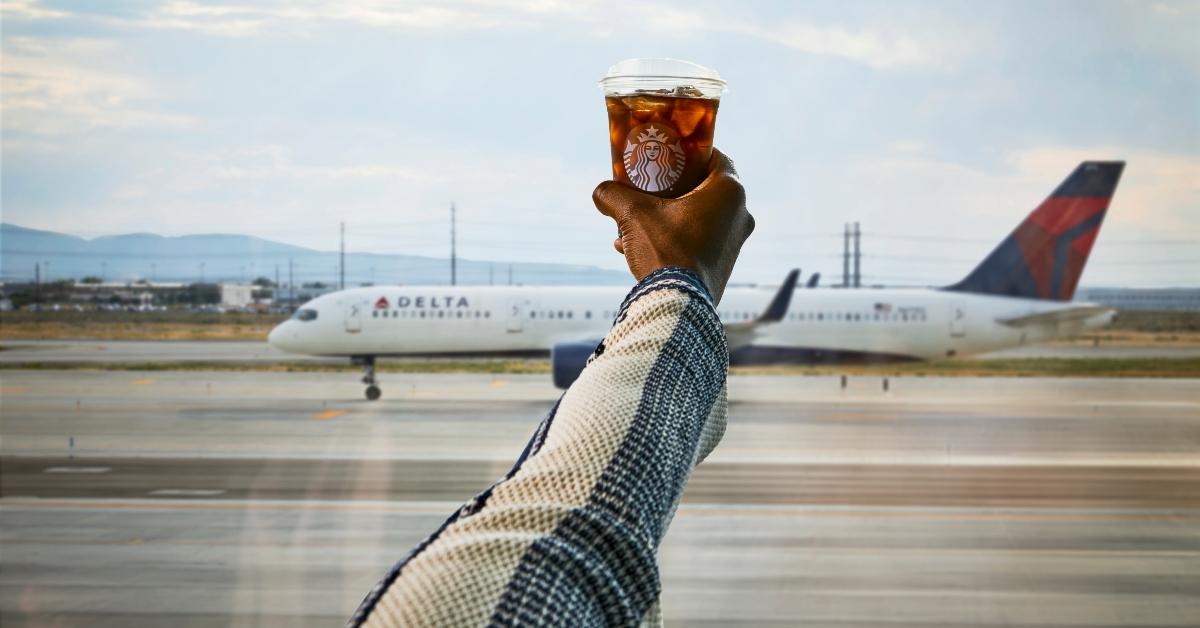 Here's How to Take Advantage of Starbucks and Delta's New Partnership
Next time you grab a Venti Latte at Starbucks as you rush to make your Delta flight, you could earn points towards future flights and free Starbucks coffee.
Article continues below advertisement
Starting Oct. 12, Starbucks and Delta Airlines announced the two companies are linking their loyalty programs to provide customers with more ways to earn rewards.
Over 27 million Americans are members of the Starbucks Rewards loyalty program, and U.S. News & World Report recently ranked Delta's SkyMiles program as the second-best airline loyalty program.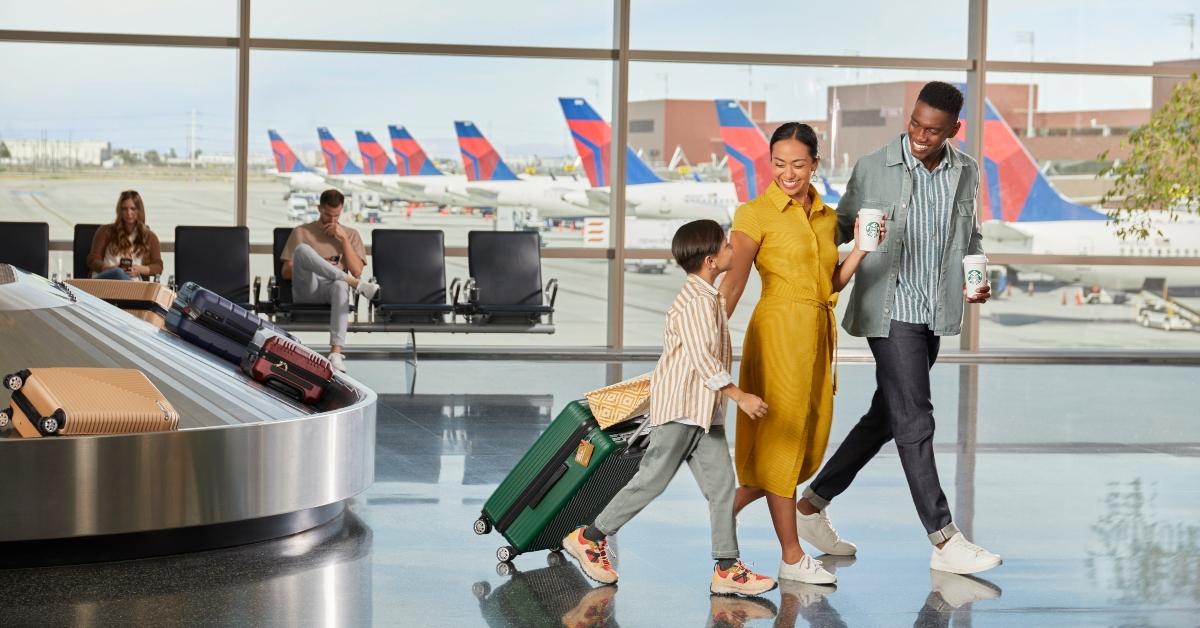 Article continues below advertisement
"Starbucks Rewards and Delta SkyMiles are centered on creating moments of meaningful connection, and by bringing together two of the country's most celebrated loyalty programs we are able to reward our members with more of what they love," Ryan Butz, vice president, loyalty strategy and marketing at Starbucks, said in a press release.
So, how does the Starbucks and Delta loyalty program work?
Here's how the partnership between Starbucks and Delta benefits loyalty club members. Customers who are members of both Starbucks Rewards and Delta SkyMiles first need to link their two accounts.
Once the accounts are linked, members earn one mile on Delta per every $1 spent on eligible purchases at Starbucks.
Article continues below advertisement
If you make a purchase at Starbucks on the same day you're scheduled to fly on Delta, you'll earn "double Stars" on eligible Starbucks purchases.
Starbucks stars are rewards points loyalty members can redeem for free stuff. For 150 stars, you can get a free Starbucks drink, oatmeal, or breakfast sandwich.
Article continues below advertisement
Members of the linked Starbucks and Delta loyalty program can earn up to four stars on the day they travel with Delta if they pay with a preloaded Starbucks Card registered with their Starbucks Rewards account.
Delta SkyMiles can be used to save money on flights with Delta or one of its partner airlines or get upgrades for select seats or premium drinks during your flight.
It usually takes over 30,000 SkyMiles to earn a free flight on Delta, depending on when and where you want to travel, CNBC reports.
Article continues below advertisement
You can earn extra miles just by linking your Starbucks and Delta accounts.
Customers who link their Starbucks Rewards and Delta SkyMiles account between Oct. 12 and the end of this year can earn an additional 500 miles and 150 Starbucks stars when they make their first qualifying purchase.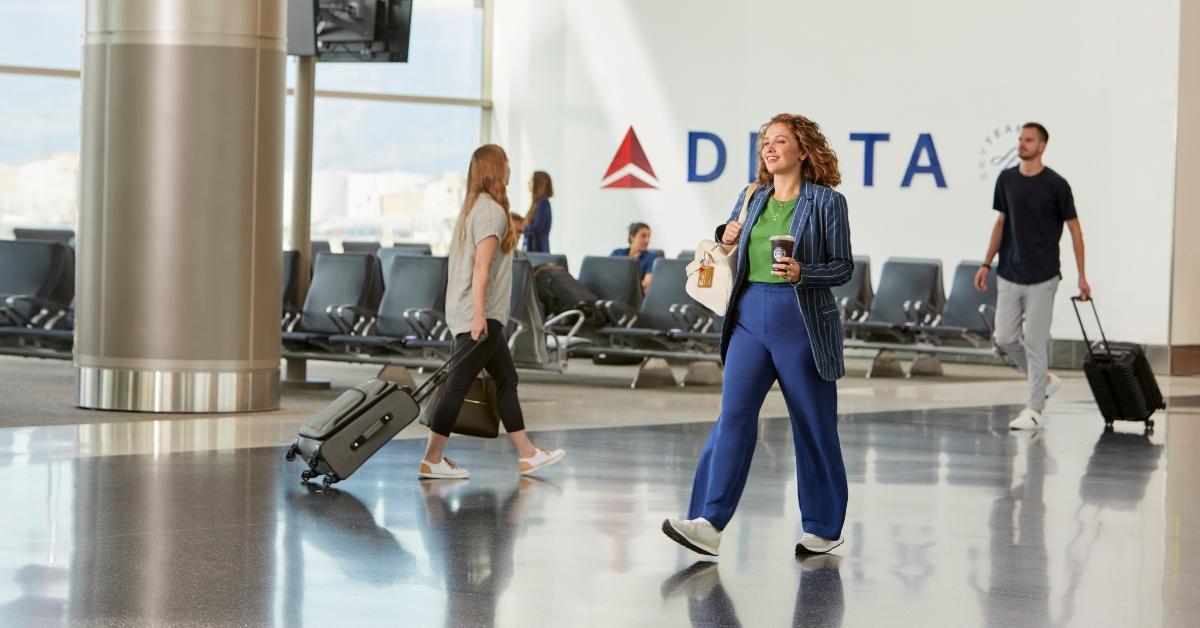 Article continues below advertisement
Delta passengers flying out of Starbucks' hometown of Seattle on Oct. 12 will receive a "Star Card" valid for 150 Starbucks stars — and Delta Diamond and Platinum SkyMiles Members will be able to select 4,000 Starbucks stars as one of their annual Choice Benefits in 2024.
Starbucks' partnership with Delta is the first of its kind in the U.S. and part of the company's Reward Together program.
Last year, Starbucks Canada entered into a similar partnership with Aeroplan, a loyalty program for Air Canada. In July, Starbucks partnered with Spotify on a special promotion.
But hurry, you only have until the end of the year to sign up.
If you aren't a member of either Delta SkyMiles or Starbucks Rewards loyalty programs, you have until the end of this year to sign up for both and link them.
You can find Starbucks Rewards at starbucks.com/rewards and Delta SkyMiles at delta.com/join-skymiles.