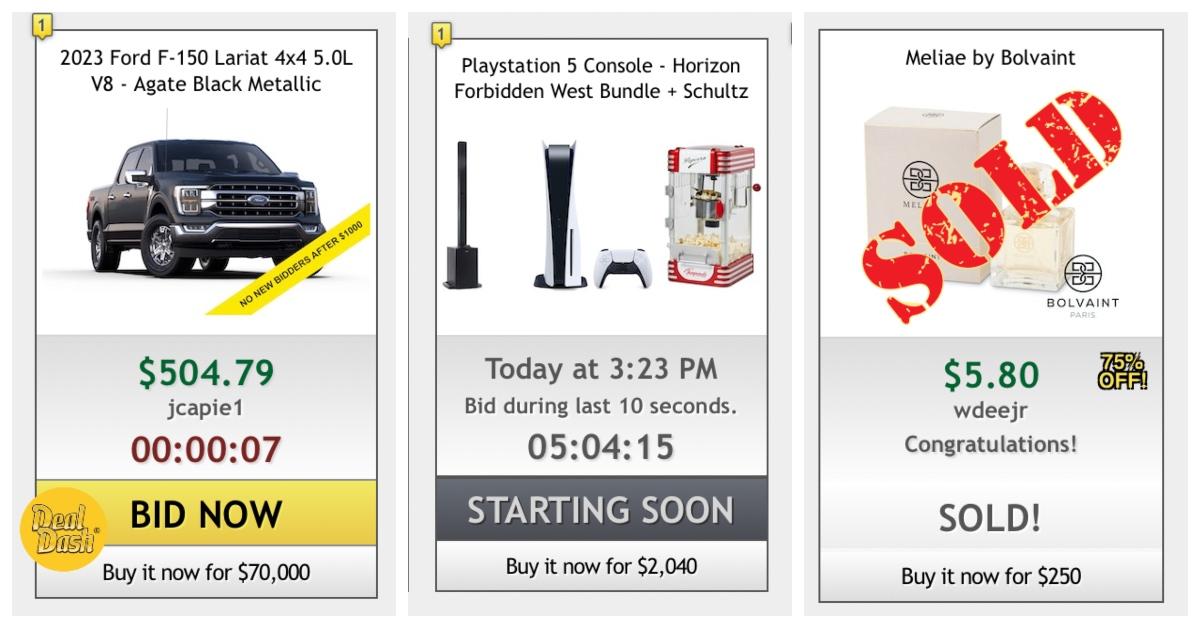 Do Deals Really Come True at DealDash or Is the Penny Auction Site a Scam?
The online auction website DealDash claims to be a place "where deals come true," but is it really? If you've come across this penny auction website and are wondering whether it's legit or a scam, you aren't alone. After all, DealDash lists items that would normally cost you hundreds if not thousands of dollars for just pennies, so naturally, people want to know if they should give the site a chance.
Article continues below advertisement
If you'd like to know more about what DealDash is, how it works, and if it's a trustworthy site, keep reading for the full scoop and much more.
What is DealDash and how does it work?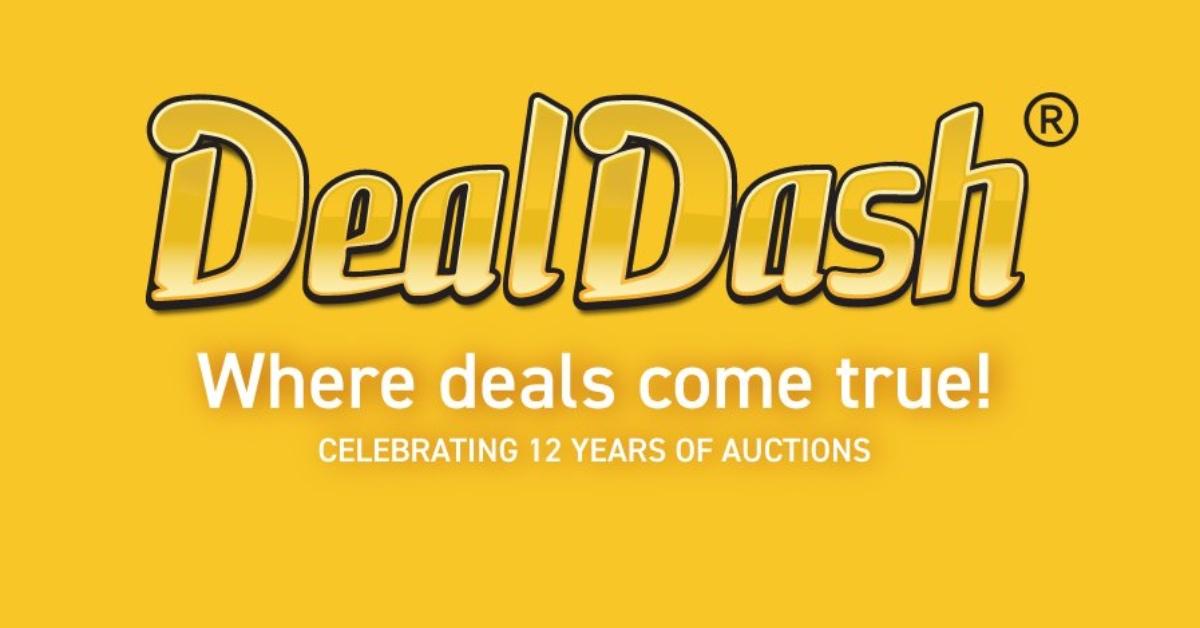 DealDash is a legitimate (not a scam) pay-to-bid auction site that was founded in 2009. Many of the items auctioned off on DealDash are the same things you'd see for sale at your local big box stores. DealDash also auctions off items from international designers, giving it more of an edge over other pay-to-bid auction websites.
Article continues below advertisement
To use DealDash, you'll need to create an account. Once you do that, you'll need to buy bids to jump into an active auction. And here's how the auctions work. Each bid that's placed on an item raises the price by $0.01 (all auctions start at $0.00) and it also restarts the clock from 10 seconds every time a bid is placed.
So, if people keep bidding, the clock won't run out. However, when no new bids are placed on an item and the clock runs out, the last bidder is considered the winner. The winning bidder will be required to pay the final price of the item in order to receive it. Items are typically delivered within 14 days of paying.
Article continues below advertisement
Now, if you see an item you want, you also have the option to "buy it now." While this is a convenient option, many items tend to have a "buy it now" price that's quite high.
For example, on Nov. 30, DealDash had a $50 ExxonMobil gift card (plus 100 bids) up for auction with a "buy it now" price of $110. In a case like this, you aren't exactly getting a deal if you choose to "buy it now" as you're overpaying for the item.
Article continues below advertisement
How do you buy bids on DealDash and how much do they cost?
As previously mentioned, you're required to buy bids in order to take part in an auction on DealDash. Bids can cost up to $0.20 each, though they will sometimes go on sale. Around the same time that Cyber Monday deals were being offered, DealDash was selling bids for $0.14 each.
Article continues below advertisement
To buy bids on DealDash, you'll need a major credit card or PayPal account. Bids are sold in batches called Bid Packs, which come in various sizes. Anytime your bid balance starts to fall short, you'll need to replenish your account. While you can certainly buy more Bid Packs, you can also bid on them as they are sometimes put up for auction.
Article continues below advertisement
Do you get your money back if you lose a bid on DealDash?
If you don't win an auction with the first Bid Pack you buy, you'll be refunded these bids. In the event you choose the "buy it now" option after placing bids on an item, DealDash says you'll also receive all the bids back to your account. Under any other circumstances, DealDash won't give you your money back if you lose out on an auction.
Why is DealDash so cheap?
DealDash doesn't charge shipping and handling fees and is free to use. All you need to do is pay for your bids in order to take part in an auction. The company is able to offer such great deals because it sells items from overstocked warehouses and utilizes untapped resources such as underexposed designers and producers, according to the company's website.
Article continues below advertisement
Bes Sure to Keep These Tips and Tricks in Mind When Using Dealdash
Be mindful of how many bids you place on an item. You don't want to overpay.
Book a BidBuddy that helps you place bids so you don't have to.
Try bidding at different times as some times may have fewer bidders than others.
If you're going to test out DealDash, remember to be mindful of the item and the price it's selling for so that you don't overpay.