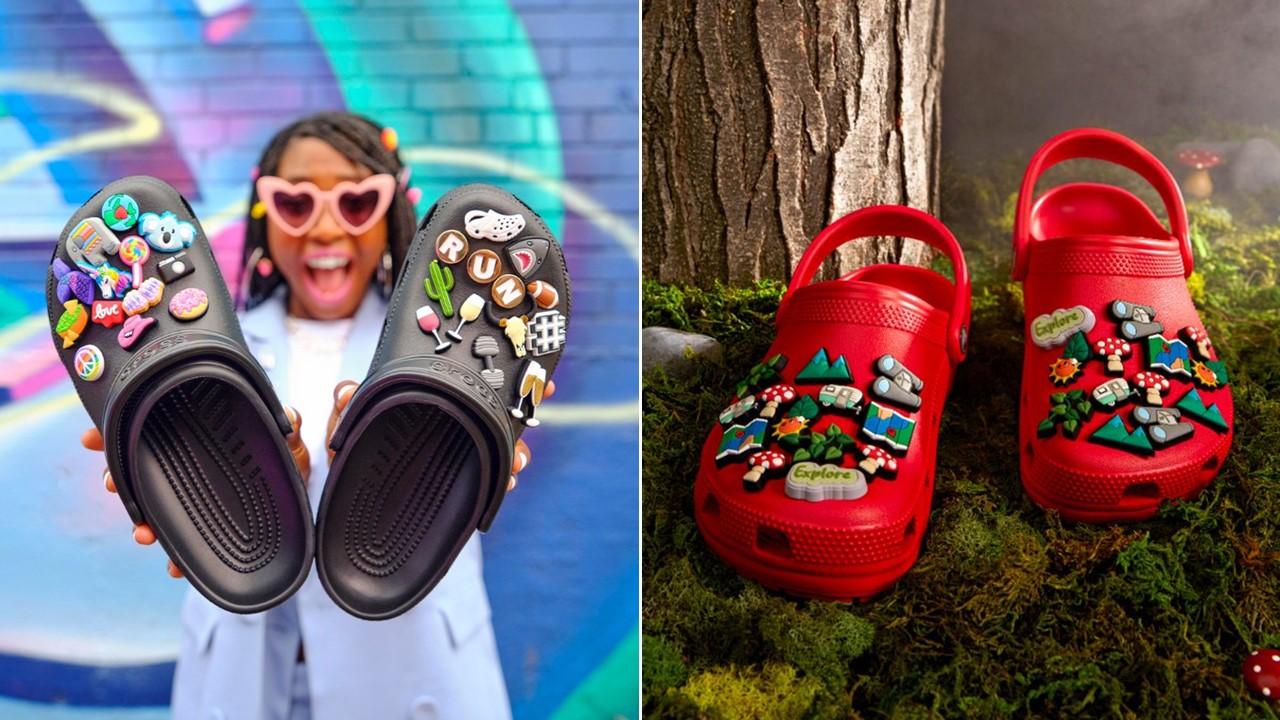 Want to Get a Free Pair of Crocs? Check Out the Croctober Giveaway
Crocs is having a double celebration — first, for 20 years in business, and second, for what it's calling "Croctober." Crocs fans may be able to get a free pair of shoes amid all the hoopla.
Article continues below advertisement
Here's how to get a free pair of Crocs this Croctober as the company colorfully celebrates its rubber-soled milestone.
Crocs is celebrating 20 years with Croctober.
Crocs announced in a press release at the end of September that it's celebrating its 20-year anniversary throughout the month of October, dubbing it Croctober. Crocs wrote, "As a brand well known for its loyal global fanbase — a beautifully diverse tapestry of one-of-a-kinds from every corner of the world — this milestone moment will deliver the biggest and boldest fan-fueled experiences yet with a month of surprise activations."
Article continues below advertisement
There's even a Croc day, set to take place on Oct. 23, when Crocs releases its limited edition holiday clog.
Chief marketing officer for Crocs Heidi Cooley said, "This Croctober proves there's no better time to reflect on an incredible 20 years, to celebrate what makes each one of us unique and to build on the momentum to continue inviting fans to Come As You Are for generations to come!"
Article continues below advertisement
Here's how to get a free pair Crocs in October.
Crocs is doing a "Free Pair for All" giveaway each day from October 1–7. You can participate by joining the Crocs Club, which doesn't cost money but does require you to opt in for email. Crocs says about the process, "If you don't win on day [one], re-enter on day [two, and so on] for better and better chances."
The company adds, "You will be notified by email within 12 hours of the draw closing if you won. Shipping details will be provided once the product is available.
Article continues below advertisement
While only a lucky few are bound to get a free pair of Crocs, it may be worth trying if you're part of the fandom. Plus, signing up for the Crocs club gets you an automatic 15-percent-off coupon, meaning you can still get a deal on Crocs even if you don't win one of the free pairs.
What else is going on during Croctober?
Crocs will launch a metaverse experience called Crocs World, hosted on the Zepeto and Roblox platforms. "The immersive virtual event will feature a special guest appearance, allowing fans to engage through a live in-game meet and greet, and extending VIP benefits to Crocs Club members," Crocs writes. More details will come to light about the metaverse event.
Article continues below advertisement
Since the start of the COVID-19 pandemic, there have been changes in the way the public views Crocs. What was once often considered unwearable became an explosive trend, thanks in part to the rise in loungewear as well as designer Christopher Kane's inclusion of Crocs in his Spring/Summer 2017 runway show (runway tends to be ahead of the curve).
Whether you get a free pair of Crocs or not, the combination of the 20th anniversary and Croctober makes for a big party in the Croc-dom.