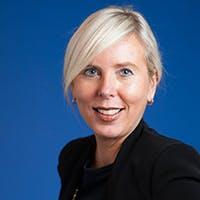 Heather McArdle
Heather McArdle is Director of Fixed Income Indices at S&P Dow Jones Indices. She is responsible for the successful launch and management of global fixed income indices, based on the needs of existing and prospective clients.
Heather has over 15 years of fixed income product knowledge in marketing, sales, and trading capacities. Previously, Heather spent 15 years at Citigroup, most recently as the director of international fixed income trading. Prior to this role, Heather was VP of emerging markets fixed income at Citi.
Heather holds a bachelor's in business/economics from the University at Albany.
Disclosure: The content Market Realist publishes should not be construed as investment advice, nor do the opinions expressed necessarily reflect the views of S&P Dow Jones Indices.
More From Heather McArdle