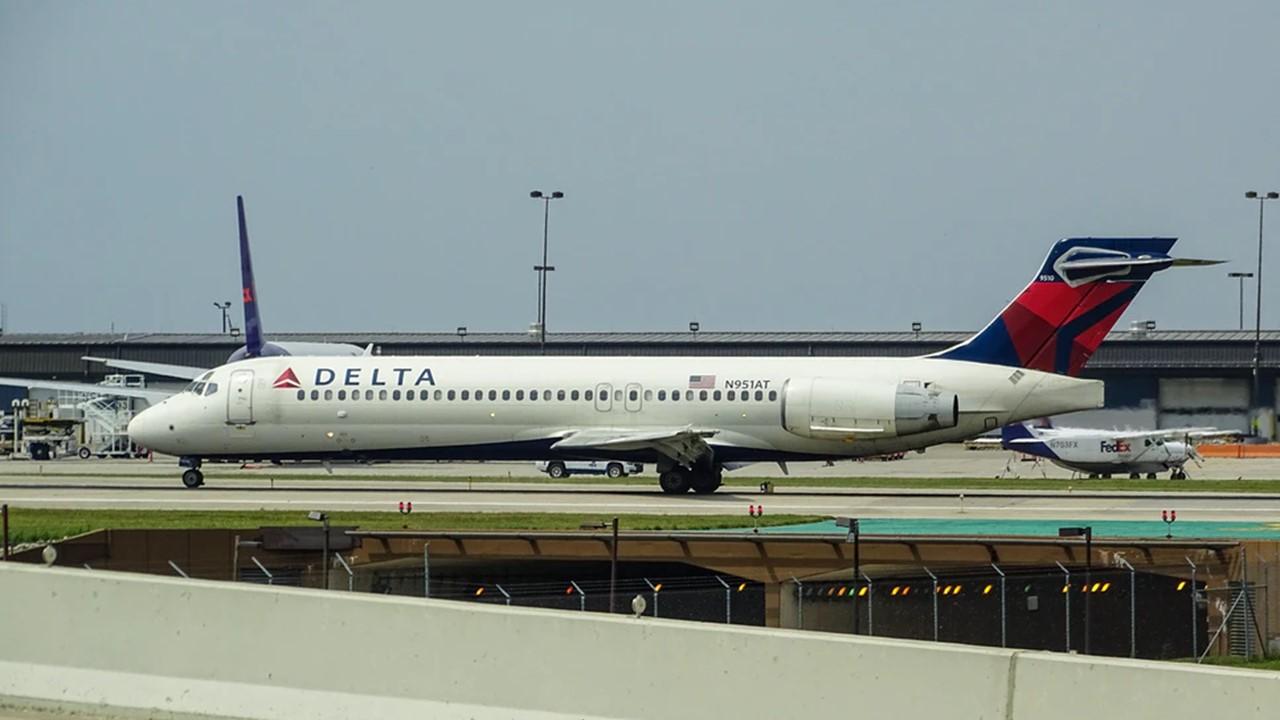 Is It Safe to Buy Delta Air Lines Stock Right Now?
Delta Air Lines (NYSE:DAL) stock rose in the pre-market trading session today. The shares rose 7.9% in today's trading session at 8:35 AM ET. Meanwhile, the S&P 500 futures surged 1.87%, while the Dow futures rose 2.39%. The broader markets rose on the reports that Trump administration has been considering a $1 trillion infrastructure plan to spur the economy.
According to a CNBC report, "a preliminary version being prepared would set aside the majority of the money for traditional infrastructure projects such as roads and bridges, though funds would also be reserved for 5G wireless infrastructure and rural broadband." The report also said, "Shares of companies that would benefit from the economy reopening led the premarket gains." American Airlines (NASDAQ:AAL) and United Airlines (NYSE:UAL) stocks surged 9.8% and 9.0%, respectively.
Article continues below advertisement
Article continues below advertisement
Delta Air Lines is set to resume passenger flights to China next week. The company plans to add around 1,000 flights system-wide in July as global economies reopen. Notably, the company might cap cabin seating at 60% in the main cabin and 50% in first class. The middle seats would be blocked through September 30, 2020. Delta Air Lines said, "Confidence in a safe travel experience is key to a successful recovery…While we're rebuilding our network at home and abroad, it's even more critical that we provide the highest industry standard of safety, space and clean so when our customers are ready to travel, we're ready for them."
Growth projections for Delta Air Lines
In the first quarter, Delta Air Lines reported a non-GAAP EPS of -$0.51 compared to $0.96 in the first quarter of 2019. The earnings beat analysts' consensus estimate of -$0.70 per share. The company generated sales of $8.59 billion—a decline of 18% from the first quarter of 2019. Delta Air Lines missed analysts' consensus revenue estimate of $8.92 billion.
Wall Street analysts expect Delta Air Lines to post sales of $1.36 billion in the second quarter of 2020. The figure would mark a fall of 89.1% YoY (year-over-year) compared to $12.5 billion in the same period last year. Also, analysts expect the company to report an adjusted EPS of -$4.38 in the second quarter of 2020 compared to $2.35 in the second quarter of 2019. Currently, analysts expect -54.9% and 63.2% growth in the company's 2020 and 2021 sales, respectively. Meanwhile, they expect a non-GAAP EPS of -$6.90 and $3.08 in 2020 and 2021, respectively.
Article continues below advertisement
Analysts' recommendations for Delta Air Lines
As of Monday, 18 analysts cover Delta Air Lines stock. Among the analysts, three recommend a "strong buy," eight recommend a "buy," and seven recommend a "hold." None of the analysts recommend a "sell." Analysts have an average target price of $35.67. The target price implies a return of 17.1% based on the closing price of $30.46 on Monday. The consensus target price for the stock has risen from $34.13 in May—a growth of 4.5%.
On Monday, a Citigroup analyst increased its target price on the stock from $30 to $38.
Stock returns
Delta Air Lines stock rose 0.1% on Monday and ended the day at $30.46. At this closing price, the company's market capitalization is $19.4 billion. Notably, the stock is trading 52% below its 52-week high of $63.44 and 74% above its 52-week low of $17.51.
Based on the closing price on Monday, the stock was trading 10.0% above its 20-day moving average of $27.67. The stock is also trading 23.2% above its 50-day moving average of $24.72 and 13.5% below its 100-day moving average of $35.20. Delta Air Lines 14-day relative strength index score is 56. The score indicates that the stock isn't oversold or overbought.
Read How Strong Is Delta Air Lines' Liquidity Position? to learn more.