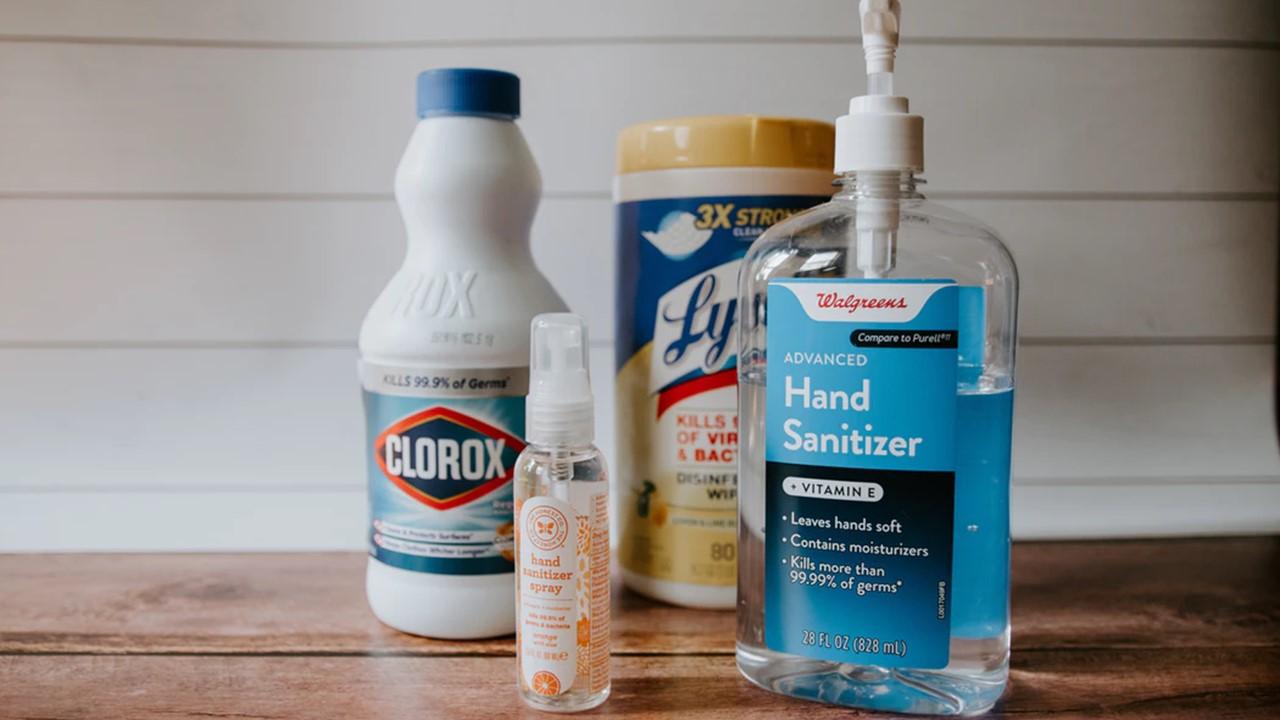 Clorox Gets Rating Upgrade, Coronavirus Triggers Demand
Clorox (NYSE:CLX) stock rose 4.1% on March 16, even though the US stock market crashed amid the coronavirus pandemic. The stock rose as JPMorgan Chase upgraded its rating to "overweight" from "underweight." JPMorgan Chase also increased the target price for Clorox stock to $185 from $153. The coronavirus outbreak has resulted in a surge in demand for disinfecting products. According to The Fly, JPMorgan Chase expects organic growth of 3.8% for Clorox's sales in fiscal 2020.
On Monday, UBS also raised its target price for the stock to $152 from $135.
Article continues below advertisement
Analysts' predictions for Clorox stock
Consumers have been stockpiling products as the coronavirus continues to spread. As a result, there's a higher demand for Clorox's products like wipes and other cleaning items as part of the effort to curb the virus. Cleaning products contributed about 36% of the company's overall sales in the first six months of fiscal 2020.
The company's sales from cleanings products fell 0.7% in the first six months of fiscal 2020, while sales from household products fell 11.3%. The company's overall sales fell 2.7% to $2.96 billion in the first half of fiscal 2020. However, Clorox's sales in the third and fourth quarters might benefit from an unexpected surge in the demand for cleaning and household items amid the coronavirus pandemic.
Clorox stock has risen 13.8% since the beginning of 2020. In contrast, the S&P 500 and the Dow Jones have fallen 26.1% and 29.3%, respectively, year-to-date. Clorox is also ahead of Procter & Gamble (NYSE:PG), Colgate-Palmolive (NYSE:CL), and Kimberly-Clark (NYSE:KMB), which have fallen by 13.1%, 9.4%, and 2.1%, respectively, as of Monday.
Currently, four out of 15 analysts covering Clorox stock have a "buy" recommendation. Seven analysts recommend a "hold," while four recommend a "sell." The average 12-month target price of $159.23 indicates a downside potential of 9% in Clorox stock. If the demand for cleaning products and sanitizers continues to rise, then other analysts might also raise their target prices for Clorox.
Article continues below advertisement
Growth expectations
In early February, Clorox predicted sales growth of a low-single-digits decrease to a 1% increase for fiscal 2020. The company also expected organic sales growth of 0.0%–2.0%. The company's fiscal 2020 EPS outlook of $6.10–$6.25 reflects a 3%–11% decline compared to fiscal 2019. Back then, Clorox didn't see the significant impact of the coronavirus-led demand. However, the company will likely beat its guidance due to the current situation.
Analysts expect Clorox's sales to rise by 2.1% to $1.58 billion in the third quarter of fiscal 2020. In comparison, the company's sales declined by 3.6% and 1.6% year-over-year in the first and second quarters of fiscal 2020. For fiscal 2020, analysts expect sales growth of 0.2% to $6.22 billion. Currently, they expect the fiscal 2020 adjusted EPS to fall 1.3% to $6.24.
Clorox is trading at a forward PE ratio of 27.0x. The company's valuation looks expensive based on its expected earnings growth rate. If the coronavirus pandemic lasts longer, Clorox might continue to be one of the companies that benefit from the situation.